The Master Reset: A girl's Ultimate Guide To Freeing Up Space On Her Spiritual Hard Drive
I have a closer relationship with my phone than I do my Bible, sad to say its true and just might be for you too.
It sleeps next to me and is the first thing I reach for when I open my eyes.  Going to the restroom? You know my phone has got to tag along for the ride.
Make the mistake of leaving it at home on my way to work, I am guaranteed to turn back to retrieve it.
What if we treated our Bible's like we do our cellphones, how much stronger would our relationship with God be?
According to a Barna research, "Adults who use the Bible daily account for 14 percent of the total adult population, followed by 13 percent who use it several times a week, 8 percent who do so once a week."
Here is the thing, if we have time to scroll through Pinterest, Instagram or even Facebook on our phones, we have the time to read our Bible. We hide behind the lie that we are just too busy, but lets be honest, there is way more to it than that. Through this article, I hope to uncover reasons we are likely struggling to read the Bible and steps we can put in place to make spending time with God a habit.
Sounds good? Let's dive in.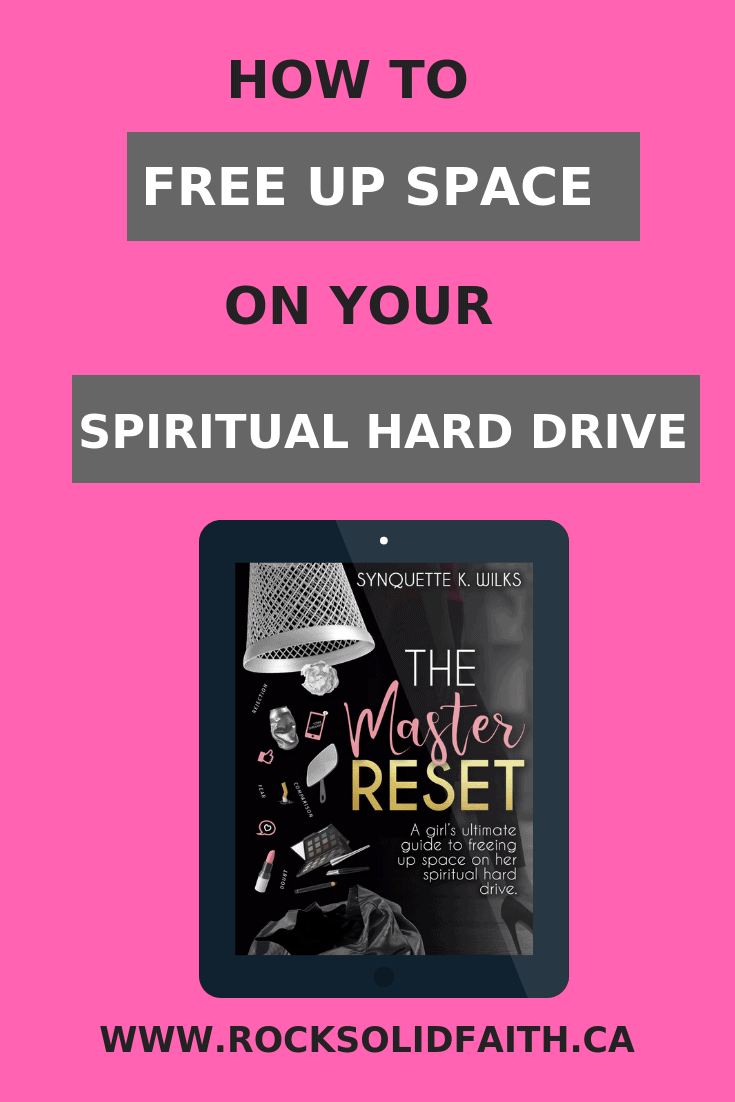 This post may contain affiliate links. You can read my full affiliate disclosure here.
Why We Struggle To Spend Time With God
The Bible Is Boring
The Bible is boring! Yeah I said it. We avoid reading The Bible because we find it boring and as a result struggle with spending time with God. Reading the love story of Meghan and Harry or watching your favorite TV series sounds way more enticing, am I right?  I am going to get real with you, I felt this way too. There are some books in the Bible that are a bit dry and challenging to read.
However, this past summer, I started a quest to read the Bible in its entirety. I shocked myself as I experienced a roller coaster of emotions. One moment I was thinking God had anger management issues ( which he doesn't by the way), the next moment I was bursting out in laughter and the next saw me routing for the lead character in the story.
My point is this, yes the Bible might seem unappealing and more like an old relic, but give it a chance and it will change your perspective and your life. You don't have to read the Bible off in 90 days or even a year. Go at a pace that works for you whether that's a chapter a day or even a couple verses it may look different for everyone.
Ways To Read The Bible If You Find It Boring
If you are looking for some ideas on how to spend time with God in the morning, here are some suggestions to make bible reading more enjoyable.
Find a translation that you like. There are hundreds of different translations that exist today. Find one that you understand and enjoy and stick with that translation. Currently I like the New Living Translation and that's what I read during my quiet time with God.
Listen to a dramatized audio version of the Bible which brings the Bible to life. Currently I make use of my drive time to work and listen to an audio version of the Bible during my commute time. Bible.Is is my favorite for this as I can download the audio files and listen on the go without exceeding my monthly cellular data allotment.
Try Bible Journaling
Watch Bible movies and follow this up by reading the book of the Bible that the movie is about.
Societal Christian Expectations

We read our Bible's because that is what good christian girls are suppose to do right?
If that's our reasoning we will likely struggle to live up to that expectation. We need to discover for ourselves the real reason why we want to spend time in daily Bible study and not just because of societal expectations.
I like to think of the Bible as love letters. By spending time reading the Bible we come to know more about God, who he is and what he expects from us. These are major benefits of spending time with God.We move from acquaintances to become best of friends.
If you think back to your close relationships, you didn't become best friends over night. By spending time with the person, you come to know them better, their likes and dislikes. You can even know exactly what the other person is thinking about without them uttering a word. Its the same with God, our genuine desire to get to know him leads to a deeper long lasting relationship. We know more about God by spending time in his word.
How To Be Consistent With Spending Time With God



Looking for tips on being consistent with Bible Study time? Here are a few tips from my fellow christian bloggers on how to be consistent with spending time with God.
The tip that helped me was to start small and build my study muscle. I did this by finding 10 minutes of quiet time each day to start, no apologies for not making it longer. I built my muscles by reflecting on God's Word as I went about my day. Eventually, my heart craved more and more, and I was compelled to spend more quiet time with God. I believe God honors whatever time we dedicate to him, and we will in turn honor Him by desiring to spend an increasing amount of time with Him.
Spending time with God each day wets our heart's appetite for more of Him. I try to remember that because my spirit needs to be nourished just like my natural body does. It helps me to associate the items I use for my Daily Time with God as triggers to keep building the habit. For example, I use a journal, and seeing it reminds me of the amazing memories I've had with God. I write what I'm learning and studying (and so much more), and when I go back and read entries, I'm encouraged to dig into the Word of God again. Even taking a small amount of time when life is crazy-busy helps me keep a solid habit. I love it that God draws near to us when we draw near to Him (James 4:8), and He will always be available when I come!
Put time alone with God on your schedule. Find a good uninterrupted time of day– when you have 10 minutes. Mark it on your calendar so nothing else gets scheduled. Make this meeting with God as important as your Hair appointment. It doesn't matter what you study- just that you come with your bible ready to meet with God. When I first began this habit I was bored and drowsy. Why does that happen? But I pushed through. Now – 20 years later – this is my favorite time. I wake up early to have some coffee ready. I sit in the same chair -bible, prayer journal and notebook in hand – and God shows up. We sit together. Sometimes I read a verse, sometimes it's an entire chapter. I pray through a list and then sit quietly and listen for God's voice. Some days He speaks into my life. Other days we sit together quietly. I miss our time when I miss a day… Not that I feel bad or guilty, I miss God. He is my everything and I love our time together each day. The relationship is what has made the habit of Bible Study lasting and meaningful.
One of my favorite ways to help me stay consistent with spending time with God is to have notifications and reminders on my phone. My alarm to wake me up in the morning reminds me to spend time with Jesus. Some of my favorite app (Echo Prayer App and She Reads Truth) allows me to set notifications to remind me to pray and read my Bible. I love that I can set notifications because I always have my phone with me and I can be reminded to spend time with God all day.
It is sweet to spend time with God moment by moment and know Him more each day. I know that you are a woman who is committed to journey with God as you desire to seek, know, and be known by Him more and more.  When I was younger in the faith, I easily got swayed by people, arguments, and principles of men. Oftentimes, I had difficulty discerning wise counsel from the worldly one. Instead of
obeying the Lord, I became subjected to the ideas of others. I felt that that I did not have the sense of closeness with God. It was often, "because he said so" or "because she advised me." I longed to be rooted in the Word of God and it seemed so hard at first. It was then that I realized how important it is to have a consistent and thriving devotion with the Lord. True enough, growth comes by spending time in the Word of God.
I recommended Four Ways to Develop our Quiet Time :
• Make a commitment to spend time with the Lord
• Establish a specific time of the day and honor it
• Choose a place where you can comfortably do your bible reading, journaling, and
praying
• Ask (pray) the Lord to help you fulfill your daily commitment with Him
Related Post: How to Grow In Faith
The Master Reset: A Girl's Ultimate Guide To Freeing Up Space On Her Spiritual Hard Drive
Looking for even more resources to guide you along the path to growing your faith this year? I would recommend the book The Master Reset.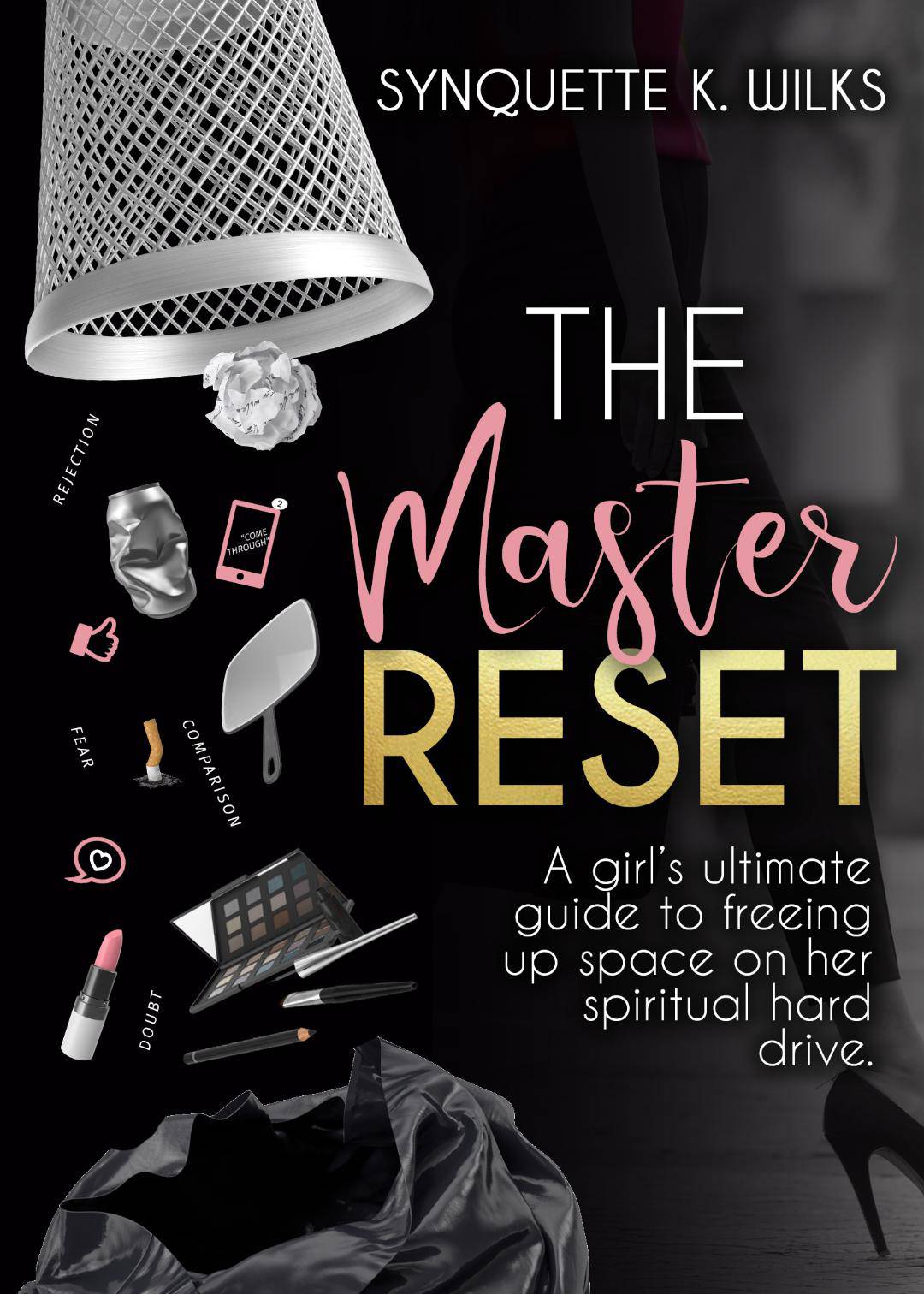 About The Master Reset
The author shares her story of having head knowledge of God and not heart knowledge. She was a christian who saw nothing wrong with activities such as clubbing and sexual sin, after all it wasn't as if she was killing or stealing from anyone. She clothed this under, " God knows my heart, he will forgive me." Her spiritual food came from 30 minute television sermons instead of the word of God. After years of finding the bible boring and too long to read, the stars finally aligned and she discovered the Bible to be a blueprint for how to live her life. In her book The Master Reset, she explores how to free up space on your spiritual hard drive by getting rid of all the unnecessary to realign ourselves back to Christ.
Book Review: The Master Reset
First can we talk about the book cover? How cute and adorable is this artsy cover design?I think it appropriately sums up what you can expect from The Master Reset.
Throughout The Master Reset, I enjoyed the comparison the author made to computers.  For example, she talks about spiritual viruses that attack the heart and internal downloads such as: movies, gossip, music that causes malfunctions and glitches in our system.  These not only destroys our confidence and trust in God but how we view ourselves. We seldom think about how the things we expose ourselves to affects our spirituality and the analogy she draws with computer terminology and spirituality brings the message home.
I also liked how she started off each chapter with user default settings, prior to discussing the topic for that chapter. Think of default settings as, frequent sayings  we often hear as young women or even say to ourselves. Here is a sneak preview, " Don't you know what you won't do another girl will" I know I am suppose to serve and love God but I want to have sex too." While we may choose to accept the user default settings, this brings us away from God and will affect our spiritual lives.
Divided into three sections, Synquette discusses how to reset your life, reset your mind and ultimately reset your walk with God. Written more from a single persons point of view, she talks about sexual sin as well as relationship goals worth pursuing as a christian young woman. She encourages young ladies to instead of yearning for companionship  we should embrace contentment and fulfillment of God's purpose for our lives. She even provides lots of creative ideas to find contentment in your singleness by getting busy.
There were a few points in the book that I wasn't necessarily in agreement with. For example, she mentions that God will never send someone in our lives to aid us in disobeying him.While to some extent, I agree with this, I believe he puts certain situations in our path or allow certain things to happen to us to test us to see if we will remain faithful to him.
One takeaway for me from this book, is that we need to take an honest look at our lives and our mindset. Consider what things we might be letting into our lives that may be holding us back spiritually. A christian without the word of God is like fish in no water, we will suffocate and eventually die. The more we read the Bible, the closer we get to God and can discern his voice over that of the enemy.
Would I Recommend
For only $2.99 on Amazon, you can't go wrong. A good read for young adults especially singles looking to get rid of all the junk holding them back from having a strong personal relationship with God. So, if you are looking for guidance on getting rid of all the viruses and illegal downloads in your life to put Christ at the center and ultimately start spending time with God consistently,The Master Reset is a must read.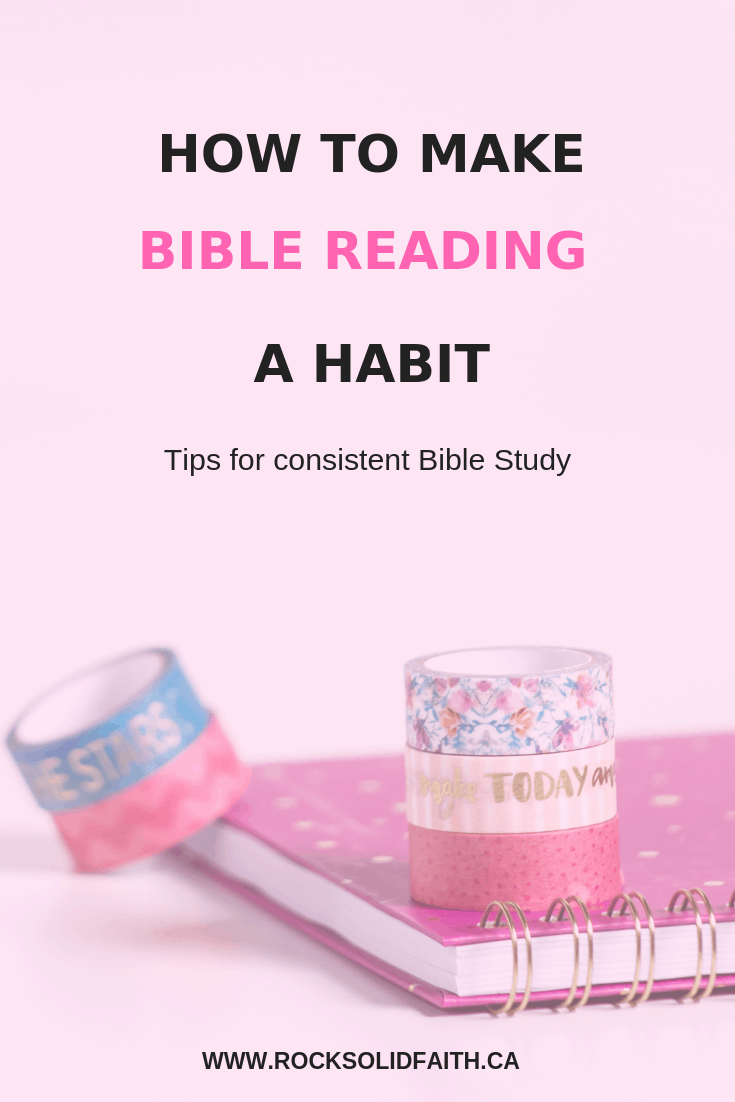 Hi there! I'm Shanique, the founder of Rock Solid Faith. I am a multi-passionate millennial who loves helping others embrace their identity in Christ. On the blog, you'll find helpful Bible study tips to help you develop a deeper intimacy with God, biblical encouragement, christian living articles and so much more!