Fiction and Nonfiction Christian Books For Young Adults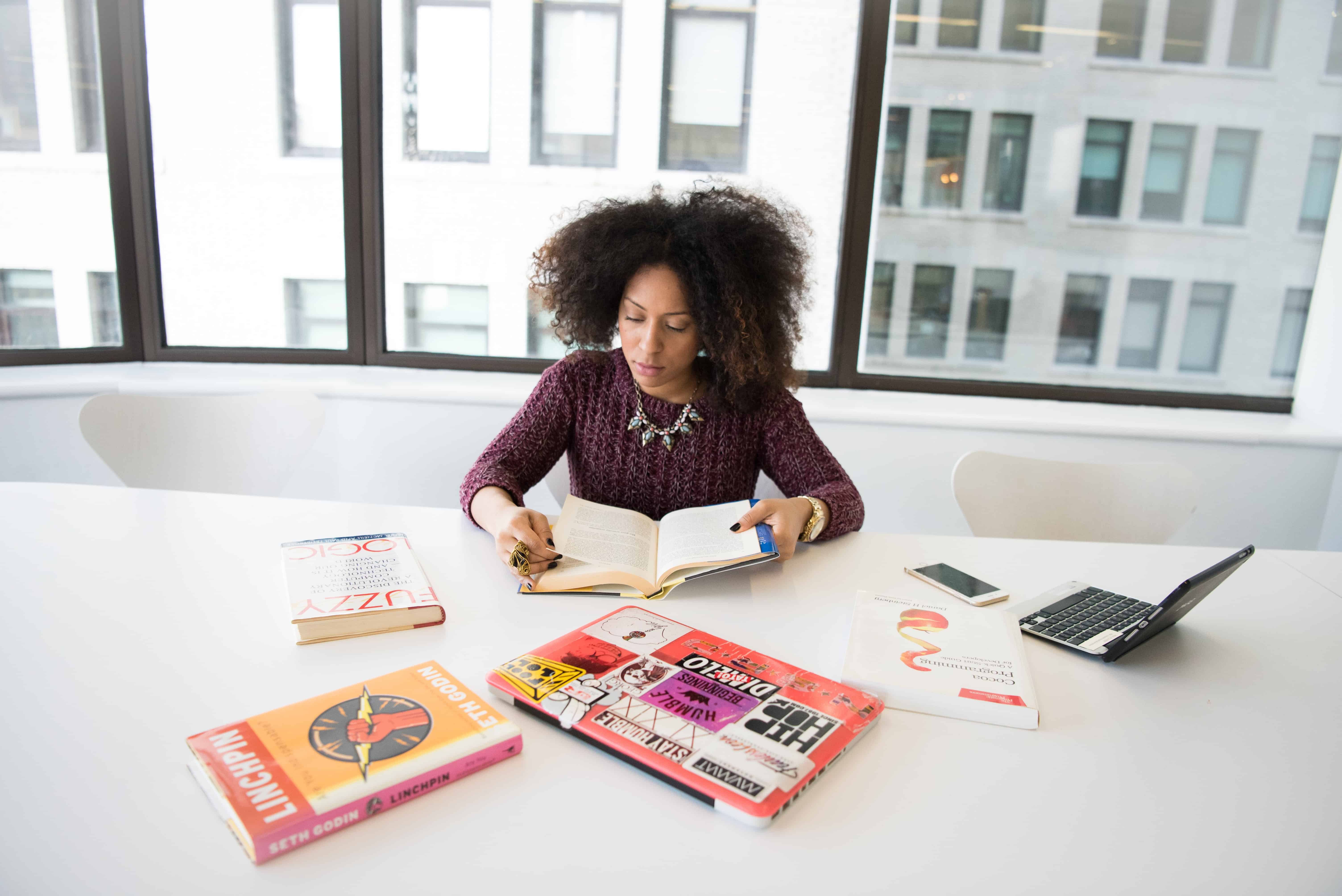 Looking for Christian books for young adults? Give me a book, a comfy spot and some snacks and I will likely pass on a day out shopping with friends to just curling up and reading a good book.
There is just something magical about being able to go on the adventure of a lifetime through the eyes of lead characters in fiction books or develop myself personally through a personal development book.
Whether you are looking for: Christian books for young girls, Christian books for young men, Christian books for young couples, Christian teens or Christian books for young women, you will find lots of ideas below. Here are my top Christian books for young adults.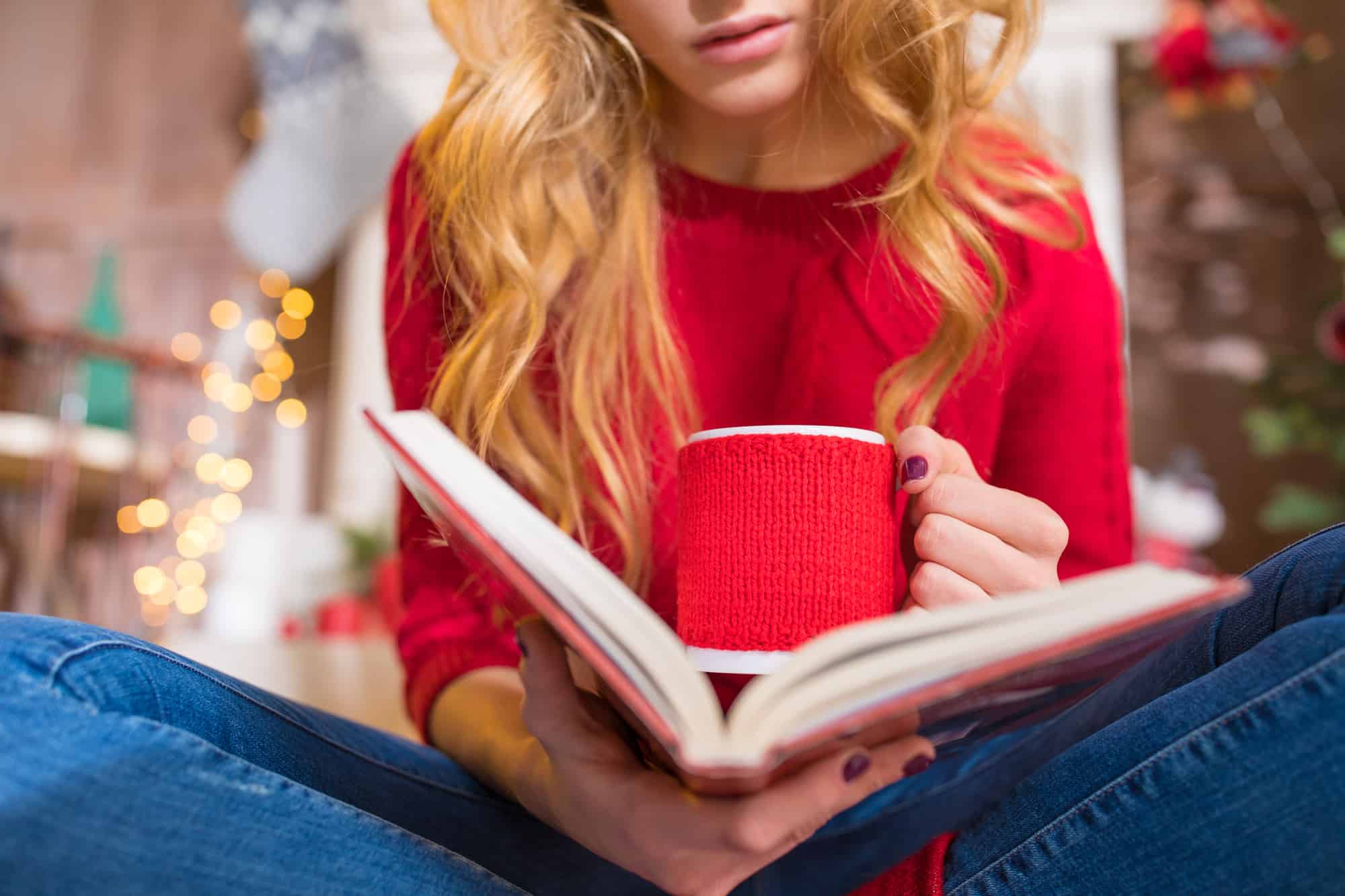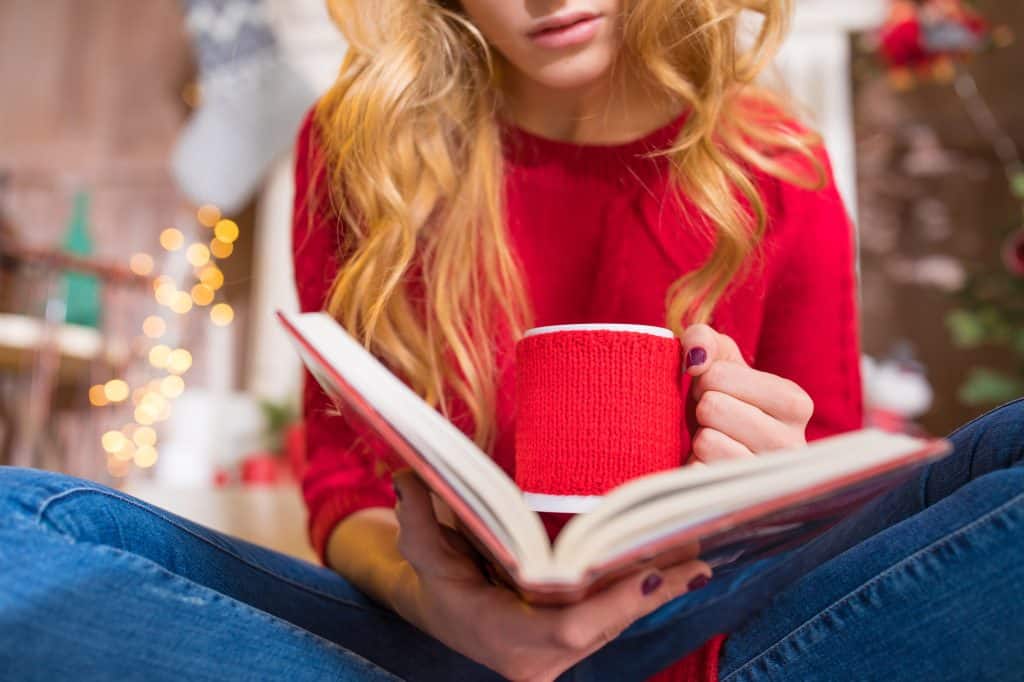 This post may contain affiliate links. You can read my full affiliate disclosure here.
Good Christian Books For Young Adults
My goal this year is to read 24 good Christian books for young adults, that's roughly two books per month. Sadly I am a bit behind on that goal. Thank goodness for audio books as in my current season of life am I am really struggling to find the time to read.
If you would like to try Audible too, Amazon is offering a free one month trial of Audible and it includes free audio books. And, Yes, you do get to keep the Christian book if you decide you don't wish to continue after the one month trial.
Without further adieu, here are some great Christian books for young adults to add to your reading list. Also, just because I recommend a Christian book doesn't mean that I am in full agreement with all their viewpoints.
Inspired by a broken heart and a wicked hangover, sorority girl Stephanie May Wilson throws in the towel on the life she's been living and packs her bags for a pilgrimage across three continents.
Like so many great travelers before her, she finds herself and something completely unexpected along the way. Exploding preconceived notions that Christianity is for grandmas and girls with ugly shoes, The Lipstick Gospel is the story of how one girl found God in heartbreak, the Sistine Chapel, and the perfect cappuccino.
Thoughts:  I loved every bit of this Christian book and it makes a great read for teen girls. The reader is taken on a journey to finding God amidst ones brokenness. The Lipstick Gospel walks you through a true testimony of a sorority girl who found Jesus in the least expected place, a heart break.
This is a quick read, you will laugh, maybe shed a tear or two. You will quickly realize that you are not alone in your struggles and that no one is perfect. A great book for reading with your best friend.  Explore The Lipstick Gospel on Amazon
Redeeming Your Time: 7 Biblical Principles for Being Purposeful, Present, and Wildly Productive
Despite the overwhelming amount of resources for time management and work-life balance, the ability to cultivate the efficiency and equilibrium needed to manage all our worthy pursuits can often feel frustratingly out of reach.
We don't need just another approach to changing our habits. What we need is an operating system that takes into account the full scope of our lives. Bestselling author Jordan Raynor presents this system, using seven powerful time- management principles drawn from the example of how Jesus lived.
Thoughts: Woah that was good! This is a game changer when it comes to biblical time management books.
One of the best Christian books on time management I have read thus far, in fact I will be purchasing a few extra copies to gift to friends. It couldn't have come at a better time being a new mom trying to better manage my time.
Other than its biblical foundation, what I really like about this Christian book is it practicality. After Jordan dives into the theory, he provides practical steps you can incorporate to implement a particular concept as you proceed through each chapter.
Chapter 2 was definitely a game changer for me and by far my favorite, although all the chapters were excellent. Here he provided what I call the secret sauce to staying on top of your to do list and getting things done with a proven workflow. Once you understand his workflow system you can certainly tweak it to make it your own.
If you are looking for the secret sauce to redeeming your time and want a easy to read and super practical Christian book, look no further. Get ready to be transformed, a must-read book if you are hoping to become purposefully present and wildly productive. I would recommend this one more for older young adults or a small group. Explore on Amazon
3-Minute Devotions – Great for daily devotions! Set aside a few moments in your day to calm your spirit, reflect on the incredible love that God has for you, and establish a profound connection with your heavenly Father through these specially crafted 3-minute readings, tailored to uplift and resonate with you personally!
Armor of God -All day, every day, an invisible war rages around you ― unseen, unheard, yet felt throughout every aspect of your life. Priscilla walks you through how to develop a prayer strategy.
Live Fearless Sadie Robertson – In Live Fearless, Sadie takes you on a liberating journey out of fear and into freedom and a life of passion and purpose!
You can also consider books by popular author Max Lucado!
 Fiction Christian Books For Young Adults
Christian novels for young adults are a great option for long summer days or days when you just want a relaxing activity. Here are some of my favorite Christian fiction books.
Six Years And A Quarter Way Through
Six Years and a Quarter Way Through is a story about the main character a young woman who's lost her way. Leah has lost her faith, her job, her confidence, and maybe her mind.
Utterly defeated and without hope that her dreams to become a star would come true, she meets Trenton Shaw, a rich, powerful, handsome, hot-shot producer who gives her the opportunity of a lifetime to star in a reality TV show.
Trent and Leah quickly fall for each other, through it all Leah struggles to navigate through toxic friendships and why Trent may not be the one, while attempting to come to terms with her faith, learning many hard lessons along the way.
Thoughts: I can't say enough about this Christian book, it was an awesome read and I can't wait for book 2. Definitely will be first in line to pick up a copy once the release date is known. Six Years and a Quarter Way Through was a page turner that kept me on the edge of my seat eagerly anticipating what would come next.
The characters were well developed and relatable for a generation that's into Instagram and Reality TV. The author takes you on a journey sharing lessons on life and love.
I found it hard to put down Six Years and a Quarter Way Through once I initially started reading it. So often we blindly pursue our dreams, pushing God to the side, instead of waiting for him to show us what he has in store for our lives.
While this Christian book was well worth the read, I struggled a bit with the ending. I would have loved to get more than a glimpse of the change that occurred with Leah at the end of "living the dream" as well as what happened to the other lead characters. Hopefully there will be a sequel where we get to see Leah's journey "life after reality TV."
Through a well developed story line, we get a glimpse of what can happen when we fail to let God take the lead. God's timing isn't the same as ours and it can be challenging for us at times to really let go and let God. We want things instantly but often God doesn't provide the answers we are looking for the very minute we offer up our prayers.
You will walk away with insights into trusting God to lead your life and if single, as a bonus, qualities that as a Christian, you should be looking out for when considering entering a relationship. Explore Six Years And A Quarter Way Through On Amazon
Hovering just below the surface of Shilo Giannelli's average existence lays an amazing spiritual power. Late one night, her world erupts with the revelation that, like her great-grandmother, she has The Gift. But the power to heal isn't something she can share with the soccer team, her genius little sister, or her boyfriend, Kenji. Definitely not Kenji.
This new gift invites danger into her life as she tries to keep the Gift a secret, trust God in extraordinary circumstances, and hold on to the people she loves.
Thoughts: Healer is totally worth grabbing some snacks, a warm blanket, finding a comfy spot and making a reading date with this book. While I would recommend this Christian book for teens, adults you can't go wrong with this book either.
A perfect summer read. Healer by Susan Muira is a lovely Christian fiction book that combines a bit of romance, danger and a biblical lesson pointing  us to the important lesson of using the gifts that God has given us to serve him and not for our own pleasure.
The author has also recently released book 2 Shards of Light. Book 2 is currently on my reading list and I can't wait to dive into this young adult Christian fiction! This is another great read for teenage girls!  Explore Healer on Amazon
Brielle Adebayo is a teacher at a New York City public school.But everything changes when her mom drops a bombshell–Brielle is really a princess in the island kingdom of Ọlọrọ Ilé, off the coast of Africa, and she must immediately assume her royal position, since the health of her grandfather, the king, is failing.
Distraught by all the secrets her mother kept, Brielle is further left spinning when the Ọlọrọ Ilé Royal Council brings up an old edict that states she must marry before her coronation, or the crown will pass to another. Brielle is uncertain if she even wants the throne, and with her world totally shaken, where will she find the courage to take a chance on love and brave the perils a wrong decision may bring?
Thoughts
This Christian book reminded me of the movie Princess Diaries but was still very much worth the read. I walked away being reminded that there is a purpose for our lives. God doesn't just assign us a purpose but he equips us to carry out that purpose as well.
I loved how the main characters embodied what living out a Christian life should look like, showing forgiveness even though challenging at times and showing love to those they encountered. They regularly turned to God, praying to him for direction and not just when life Got tough.
Things aren't a bed of roses for Brielle as she finds out that she must marry before they will make her queen. She later worries about her safety as she starts to receive threatening notes. I must say when the bad guy was revealed, I was taken aback as I never saw it coming.
I did feel like the ending was a bit rushed and could have offered readers more than a simple wrap-up. Over-all this was a great read and I enjoyed spending time in Ọlọrọ Ilé. Looking forward to the sequel! This would make a good Christian book to accompany a great read for young readers! Explore on Amazon
After The Prodigal ReturnedLeah Albanese thought the hard part was over. Little did she know it had only just begun. It's been seven months since Leah heeded God's voice and returned home to the life she was all too happy to flee. She quit Star Quality, the reality show that was her best and possibly last chance at stardom. Leah gave back the six-carat diamond engagement ring and sent Trenton Shaw packing.
When filming for the reunion episode brings familiar faces back into her life, some welcome some not, Leah begins feeling the same tugs at her heart that led her to stray from God in the first place. Can Leah resist temptation, or will she go back to the things, future, and fiancé she gave up?
Thoughts
Cassandre is quite the talented writer. You could feel the chemistry between Brice and Leah and the tension with her and Trenton jump right off the page. Personally, I feel like you need to read book one for book two to have its intended impact although the author does provide a bit of a synopsis of sorts to get you up to speed.
I did find the opening chapters a bit slow due to the review to catch readers up on what happened previously. I totally understand the rationale here but I didn't feel like it needed so many chapters for a recap. But oh boy once the book heated up, I could not put it down. By the way if you haven't read book one, do yourself a favor and head to Amazon and order it alongside this one, its that good.
While the storyline for the sequel wasn't as tumultuous, it made up for this with its impactful biblical messages. There was a strong emphasis on the salvation story of redemption which was adequately explained. Alongside other stories in the Bible such as Jacob and Leah.
I really liked that the faith themes were stronger this time around however I would have loved to see more of a closure between Leah and Trenton than the constant tension that was evidently present between them. Volume 1 and Volume 2 is a great young adult fiction series, it would make a great gift option for a Christian teenager. Overall, this one was an excellent read and I look forward to reading future books from this author.
Each of Robin Jones Gunn's bestselling novels is brimming with a perfect blend of action, romance, and drama that will captivate you and leave you yearning for more.
It all commences during a summer on a California beach, where Christy's life takes a transformative turn after she crosses paths with two lifelong friends. However, as her family relocates across the country, Christy faces the uncertainty of starting her sophomore year in high school without a clear sense of belonging.
Amidst her high school journey, Christy's years are colored with moments of both laughter and tears: forging a bond with a new red-headed best friend, attempting cheerleading, working at a pet store, and navigating the expectations surrounding the prom.
The unpredictable Fireball Katie constantly keeps everyone on their toes, while surfer Todd remains a constant presence, and the popular Rick is determined to capture her full attention.
As these formative years unfold, Christy and her friends, who share a deep connection with their faith, discover the true significance of being a "peculiar treasure." Join Christy Miller as she stays resolute in her identity in Christ, growing closer to her faith to find strength in pursuing her dreams and overcoming life's setbacks. Available in several volume collections!
Best Christian Books For Young Adults
College years are usually a season of experimentation and figuring out how to do this thing called "adulting." Christian Books are a great resource for personal development as you try to navigate this season of life.
Every day, another Millennial becomes an adult. For many young people, the transition is a bumpy one, fraught with opportunities to make mistakes and bad choices. The clear expectations they had at home or in school are gone, and they may feel unprepared to face what comes next. In his book Welcome to Adulting, Jonathan shares a roadmap on how to navigate life as an adult.
Thoughts: Welcome to Adulting by Jonathan Pokluda comes highly recommended. This is a must read for every young adult. It is certainly one of the better adulting books that I have read thus far and yes I have read quite a few. I would encourage every parent to snag a copy of this book for their child or as a gift for a friend. This would also make a perfect graduation gift for high school seniors. Check current pricing on Amazon.
Sex, Jesus and the Conversations The Church Forgot
Sex. In a world overwhelmingly obsessed with it, why is the church so silent about it? Mo Isom share her own sexual testimony alongside as well as why sex outside of marriage is not God's ideal. This dives dives more into the reasons why you should abstain from sex and not just merely telling you that you shouldn't do it.
Thoughts: Looking for an open and honest Christian book on sex? This is it! This wasn't a book that claimed to be Christian with a few passages placed throughout each chapter. This was a book that delivered you faith-based principles that drove home the message of sexual purity intertwined among the authors personal encounters, struggles and ultimate victory with sexual purity.
A must read for college students or a mom and her child as they read and discuss not just why sex outside of marriage is wrong but the God-honoring concept of purity and how to stay pure. While this certainly isn't a Bible Study, it sheds light on why sex outside of marriage is wrong.  Check current pricing on Amazon.
The wedding day is just one day in the life of a couple. God's design is for marriage to last a lifetime. In Ready or Knot, Scott dives into 12 conversations every couple needs to have before marriage. Included are also real stories from real couples and the decisions that they made or wished they had made.
Are you spending more time planning for your wedding or preparing for the marriage? As women we can get pretty caught up in finding the perfect dress or the perfect venue but not giving much thought to the actual marriage which is most important. If you are engaged or thinking about getting married, I would encourage you to read the book Ready or Knot together as a couple. Of the $20,000+ you will likely spend on your wedding, this is the best $20 you could spend on your relationship.
Through his book Scott walks the reader through an evaluation of their relationship. Topics such as what are your views on marriage, is it till death do us part or until problem we find?, choosing a church, dealing with in laws , conflict resolution, having kids, being unequally yoked and financial matters are some of the key conversations discussed in his book. Each of the 12 topics discussed are crucial and the advice given will prove helpful for days after your wedding day.
What I enjoyed about Ready or Knot was that each chapter showcased real couples with real problems. Honest inspiring stories of couples whose relationships were transformed after applying Biblical Truths. Each chapter concludes with thought provoking questions to really get you thinking and kick start the hard conversations you need to have before walking down the aisle.
Am I Ready – Questions intended for individual reflection
Strengthening The Knot – Questions to discuss with your significant other
Closing Prayer – Short prayers you can pray together as a couple as you conclude the discussion
Another key highlight of Ready of Knot is the traffic light symbolism that it uses. As you read through the book, you are able to decipher whether your relationship is a: Green (you are ready to tie the knot), Yellow (you need to slow down and address a few areas before tying the knot), or Red (its time to go your separate ways). This is awesome for persons who are questioning whether or not they are ready to get married.
Scott made a bold statement pretty early on in the book, which I thought was pretty profound. What if God designed marriage to make us holy more than to make us happy? We step into marriage with the view that its our spouses job to make us happy.
But, our spouse is human and will likely disappoint us at some point. Only God can truly make us happy. Marriage paints the picture of God's love for the church. The more we recognize this and draw closer to God, the more we draw closer to our spouse and find true happiness in Christ and in our marriages.
Scott also provides practical activities you can do together to grow spiritually as a couple as you count down to your wedding day. Activities such as read a Psalm or even a Proverb a day.
To give you an idea of how honest these 12 Conversations will be, one of the topics he discussed was Financial Matters. Financial matters are the most common source of discord among American couples. Before getting married, he urges couples to be open with their financial picture and talk about items such as, ALL the debt they currently have and where their money goes.
For example are you spending $30 at Starbucks every day. Should we have separate accounts or one family account? If one person is a spender and the other is a saver, you can see where problems can likely develop in the future. As a couple, you will be merging your lives together so its important to know what debt you are carrying into the marriage as well as how you will both spend the resources that you have.
Some of my key takeaways from the book:
God never promised that marriage will make you happy, only Jesus Christ will satisfy you. Marriage provides a clear picture of Gods love for the church -Ephesians 5:21-33.
In conflict resolution we should seek to understand not to win. We should be mindful of the tone and words we use and not to be afraid of having the hard conversations just to avoid an argument.
When dealing with in-laws don't choose sides. Outside of your relationship with Christ your spouse is your number one priority.
Adultery Repellent – Speak highly of your spouse in front of them and also behind their backs.
There are several other key nuggets and advice in the book Ready or Knot. Help a friend start their marriage off on the right foot by gifting them a copy from Amazon or purchasing a copy for yourself.
Thoughts: This is the best $20 you could spend on your relationship. If you are serious about taking your relationship to the next level, Ready or Knot is a helpful resource to read as a couple. It includes real life stories and thought provoking questions to kick start healthy discussions you both need to have before saying "I Do. Check current pricing on Amazon.
The author shares her story of having head knowledge of God and not heart knowledge. She was a Christian who saw nothing wrong with activities such as clubbing and sexual sin, after all it wasn't as if she was killing or stealing from anyone.
She clothed this under, " God knows my heart, he will forgive me." Her spiritual food came from 30 minute television sermons instead of the word of God. After years of finding the bible boring and too long to read, the stars finally aligned and she discovered the Bible to be a blueprint for how to live her life. In her book The Master Reset, she explores how to free up space on your spiritual hard drive by getting rid of all the unnecessary to realign ourselves back to Christ.
Thoughts: For only $2.99 on Amazon, you can't go wrong. A good read for young adults especially singles looking to get rid of all the junk holding them back from having a strong personal relationship with God. So, if you are looking for guidance on getting rid of all the viruses and illegal downloads in your life to put Christ at the center and ultimately start spending time with God consistently, The Master Reset is a good read. Check current pricing on Amazon.
Insecurity is easily the most pervasive struggle of women in America today. We have more ways than ever to compare ourselves to others–who are all prettier, thinner, smarter, more successful, and more put together than we are–and our sense of self-worth takes a serious beating on an almost daily basis. We're tired of simply commiserating with writers and bloggers who share their own struggles–we want real, workable solutions about how to find peace with ourselves.
Thoughts: Donna provides practical, encouraging, biblical guidance on receiving freedom from insecurity. If you are looking for resources on how to overcome insecurity, Christian self-esteem books or how to get rid of insecurities, then this is the book to read. Learn more on Amazon
Best Christian Books For Young Wives
Transitioning from the single life to the newlywed life is not without its hiccups. The following is one of my favorite Christian book recommendations.
The Good Girls Guide To Great Sex
Billions of people have had sex. Far fewer have made love. In The Good Girl's Guide to Great Sex, author Sheila Wray Gregoire helps women see how sexual intimacy was designed to be physically stupendous but also incredibly intimate.
Whether you're about to walk down the aisle or you've been married for decades, The Good Girl's Guide to Great Sex will lead you on a wonderful journey of discovery towards the amazing sex life God designed you for.
Thoughts: Regardless of what stage you are in your marriage, you can walk away with some solid Christian sex advice that can bless your marriage. I would recommend this book for newlyweds or individuals planning on getting married.
The topics discussed can help answer your questions about what to expect for your first encounter as well as gain tips to help you establish a solid foundation for your marriage from the start. Check current pricing on Amazon.
Inspirational Christian Books For Young Adults
It's no secret that Amazon is a go-to source for many people looking to buy books. But did you know that they have a list of best-selling adult Christian living books? If you're looking for some inspiration or just want to see what's popular in the Christian book world, check out this list of the top Christian Book Amazon best sellers.
From Bible studies to biographies and more, there's something on this list for everyone. So whether you're looking for something to read yourself or trying to find the perfect gift, start your search here. Who knows, you might just find your new favorite book! Check out these top picks and start filling your reading list with several young adult Christian books!
Christian Young Adult Books
Want to keep track of all your Christian young adult books? This Reading Journal is the perfect way to keep track of all the books you've read. With a cute and functional design, this journal is a must-have for any bookworm. Keep your reading progress organized and easily accessible with this handy log. Available for an introductory price of just $7.99 in our shop!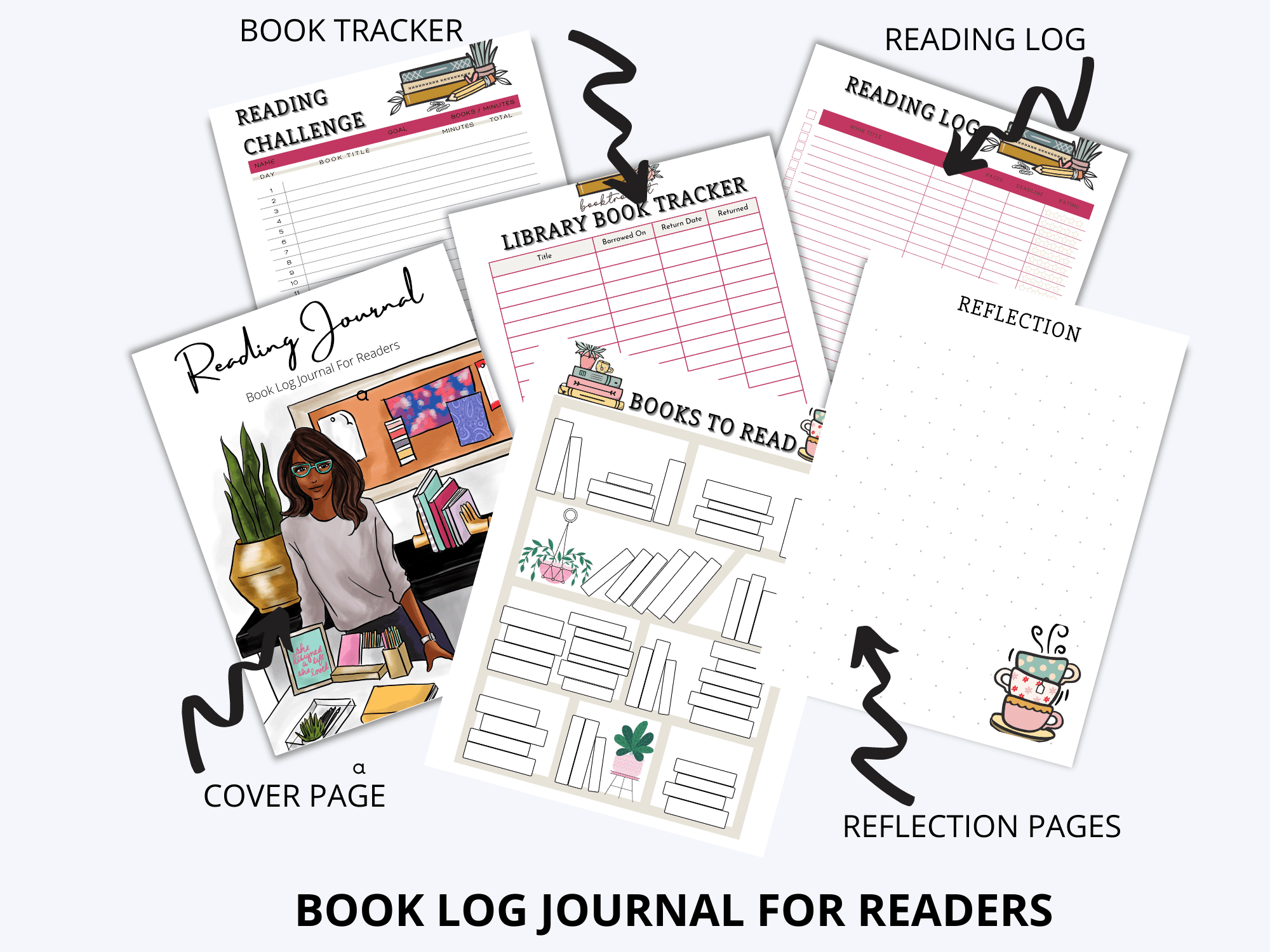 Next Up on My Top Christian Books Reading List
There you go, my list of the best Christian books I have read thus far. Want even more suggestions? Check our some of my favorite book bloggers: Aryn the Librarian and Aminata Coote.
There's nothing like settling down with a good book, and I'm always on the lookout for my next great read. I've been eyeing up a few titles that I can't wait to dive into. Here are just a few of the books that are next up on my reading list!
While reading is a great way to grow your faith, it can be hard at times to find the time to read when you have a busy schedule. Here are some tips on how to find time to read when you are busy as well as our Christian women book reading challenge for this year!
I am sure their are lots of other great Christian books and classics but if you are looking for some ideas, the above list is a great place to start. Do you have a favorite Christian book that you just couldn't put down? Let us know the title in the comments below?
Related Resources
Books on How to Study the Bible Bible Study
Powerful Books on Fasting and Prayer