How to Develop Prayer Confidence | 6 Tips To Help You Pray With Confidence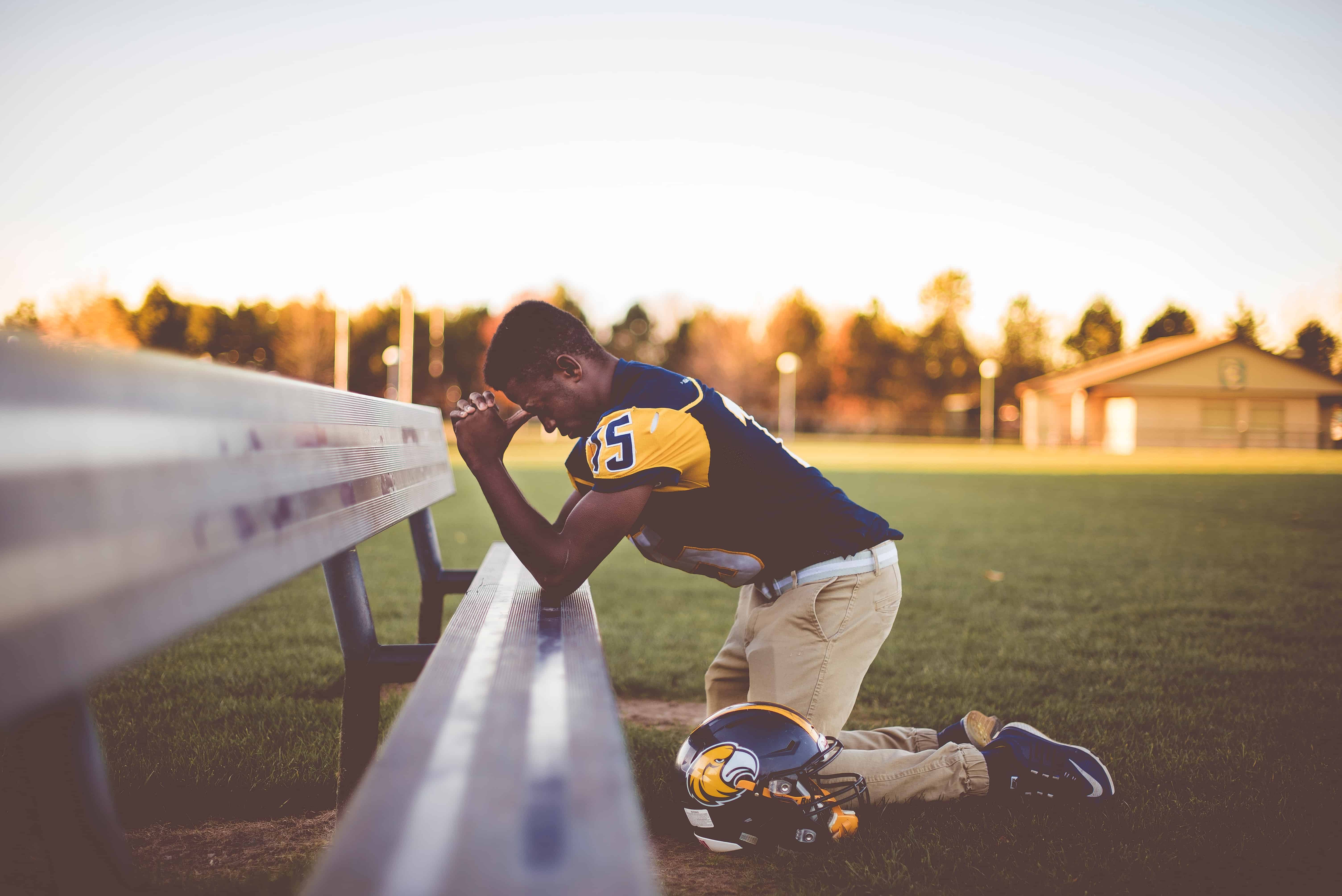 As choir practice came to a close, I knew the awkward moment wasn't too far away.
Would it be me this time around?
I cringed at the thought, wishing if only I were invisible for that very moment.
What then seemed like an eternity was merely just a few seconds.
But, it finally came, someone was asked to pray.
Prayer is one area of my spiritual life, that I struggle with the most. That feeling of frustration is all too familiar. It seems so easy for others that can pray for hours yet I get easily distracted and at a loss for words.
Can you relate? It's this frustration that got me digging into the concept of prayer and turning to the bible for answers. Today I will be sharing with you 5 Tips I uncovered that can help you stop being frustrated with your prayer life and develop prayer confidence.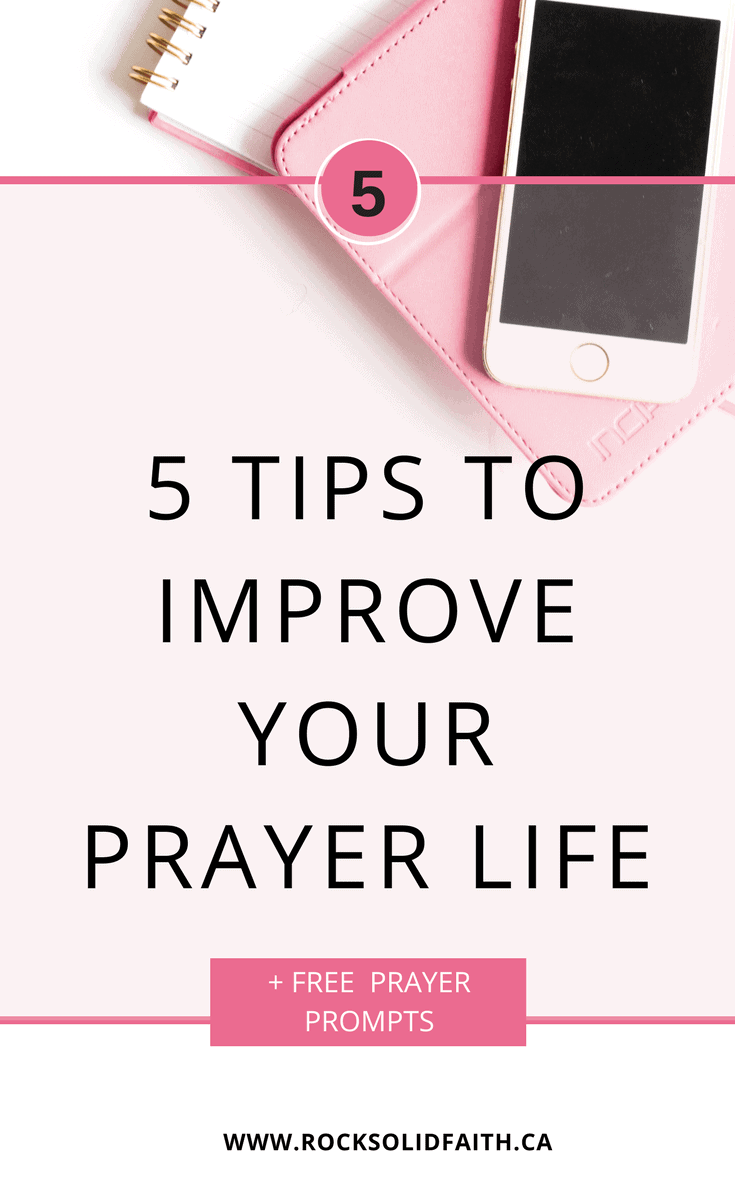 This post may contain affiliate links. You can read my full affiliate disclosure here.
How to Develop Prayer Confidence

The following are some of my best tips on how to develop prayer confidence and improve your prayer life. I encourage you to incorporate one or two of the suggestions below or even try them all and watch the difference they make to your prayer life.
Prayer Confidence Tip#1:  Read The Bible's Guidelines on Prayer
"And when thou prayest, thou shalt not be as the hypocrites are: for they love to pray standing in the synagogues and in the corners of the streets, that they may be seen of men. Verily I say unto you, They have their reward." Matthew 6:5,6

When I read the above verses, I begun to realize that I had the concept of prayer all wrong. Jesus urges us that when we pray, we shouldn't aim to be the center of attraction but rather pray to our God in secret and he will reward us openly. For years, here I was comparing myself to those who could pray lengthy prayers, those who had the flowery words and seemed to know just the right things to say. But I was missing the most important reason for it all, my Why.
We pray to develop a relationship with God, not to try to impress those around us. Prayer brings us up to God.  It is our direct communication line with our creator. My main purpose for praying was because I was told I needed to pray. It was more what I could get out of the relationship, than an earnest desire to commune with God. Growing up in a christian home, prayer was a big part of my life. But it was more of a routine, just something I did.
When we pray we should pray purposefully and not just for what we can receive like kids at Christmas, trying to get gifts from Santa. I particularly like the article 7 things we should be praying for according to the bible.  It is a wonderful reminder that we should be praying for our enemies, the ministry, safety, that we don't fall into temptation, for the sick and to be worthy of the high calling.
Prayer Confidence Tip#2: Understand That Prayer Comparison Is A Hindrance
" But when ye pray, use not vain repetitions, as the heathen do: for they think that they shall be heard for their much speaking. " Matthew 6:7

Stop believing the devil's lies that you can't pray. A lie that only serves to make you shy away from developing a strong prayer life. A full disclaimer, everybody can pray even if you don't believe that you can pray. Prayer is simply talking to God just as you would any other friend. A friend that listens and will never divulge your darkest secrets.
Its verse seven of Matthew 6 that really spoke to me. I just had to re-read it again, the verse that speaks to vain repetitions and using many words. We don't need to fit into a perfect prayer mold, i.e. what we view as the way we must pray as depicted by others.  Here I was trying to do the very thing that Jesus cautions against and for what? Earthly recognition! What I love is that Jesus has got our backs, he didn't just tell us what not to do but gave us a guide showing us how to pray.
From a young age, we are taught the The Lord's Prayer and it's a great model on which we can frame our prayers. The Prayer starts with recognizing who we are praying to and praising God for who he is. We are then reminded that we should pray according to God's will and not our own. It further teaches us to ask for forgiveness and to forgive others, confessing whatever sins we may have in our lives and praying for strength from temptations that may come our way. He then ends the prayer giving God all the praises.
Prayer Confidence Tip#3:  Identify Your Favorite Prayer Strategy
As with any skill you get better with practice and it is the same with prayer. You will pray more powerful prayers with time and as your relationship with God matures and deepens. For those that get easily distracted, praying aloud does actually help.  If you are still not too sure where to start, here are a few strategies you can try or should you choose you can incorporate them all.
Use An Acronym
Praise – Give God praises for all that he is and all that he has done for you.
Repent – Repent of your sins and ask God for spiritual cleansing.
Ask – Talk about your frustrations and the desires of your heart.
Yield- Surrendering to Gods will.
Prayer Confidence Tip#4: Memorize Bible Promises
There are such beautiful promises in the Bible. Go through the bible and find prayers on topics such as healing and thanksgiving, then during times when you are not too sure what to pray, pray those bible promises over your life. Don't be afraid to personalize scripture and claim God's promises.
As you study the Bible, make note of passages that you enjoy and commit them to memory. Then once fitting incorporate them into your daily prayer routine. If you have the You Version Bible App, it has a search functionality that you can use to find verses in the Bible on a particular topic.
Pray Psalms
The psalms are filled with beautiful messages of praise. Spend some time reading through the psalms and commit some of your favorites psalms to memory. Here are three Psalms to pray when you don't know what to say.
Prayer Confidence Tip#5: Get a Prayer Journal
For some it may be a weird concept to write out your prayers. However, some people express themselves best through writing as it gives them the opportunity to focus and be in tune with their thoughts.
A prayer journal also allows you to keep track of your prayer requests. Think about it, how many times have you told a friend that you would pray for them and totally forgot? I know I am guilty. It also serves as an opportunity to look back to see how God has worked in your life through answered prayers.
Prayer Confidence Tip#6: Create A Daily Prayer Routine
Prayer should be something you look forward to everyday not something that you shy away from. A routine is helpful as it keeps you organized and not guessing what comes next. Should you choose you can create a prayer corner dedicated to your personal time with God.
My routine usually starts off with prayer where I welcome God's presence into my worship session. I then incorporate a few praise and worship songs followed by either a devotional or a chapter from the bible. This is where a journal comes in handy where you can reflect on the passage or devotional you just read.
I then close off with prayer in response to my readings as well as use it as a time to pray for my family and friends and whatever personal struggles I may be experiencing. While this works for me, it may not work with your current season.
Find a method that works for you and stick to it. You can also do notification prayers. Notification prayers can help you maintain a prayerful attitude throughout the day. Whenever your phone sends off a notification, say a prayer before reading the notification, it is as simple as that.
Prayer For Strength and Confidence

Whether its prayer for confidence in a job interview or prayer for strength and confidence, God wants nothing more than to have a relationship with you. In fact, in Exodus 20:5, God lets us know that he is a jealous God.
If you take nothing else from this guide, take this one advice. Tell God your struggles with prayer and ask him for help. Get on your knees and take your struggles to the master himself, he will recognize your earnest desire and help you through the process.
Do you have a tip not included above? I would love to hear from you how as Christians we can pray with confidence.
Additional Resources To Help You Develop Prayer Confidence
The Best Prayer Journals For Women
The Top 10 Books on Prayer on Fasting