7 Inspiring Christian Blogs For Women To Add To Your Reading List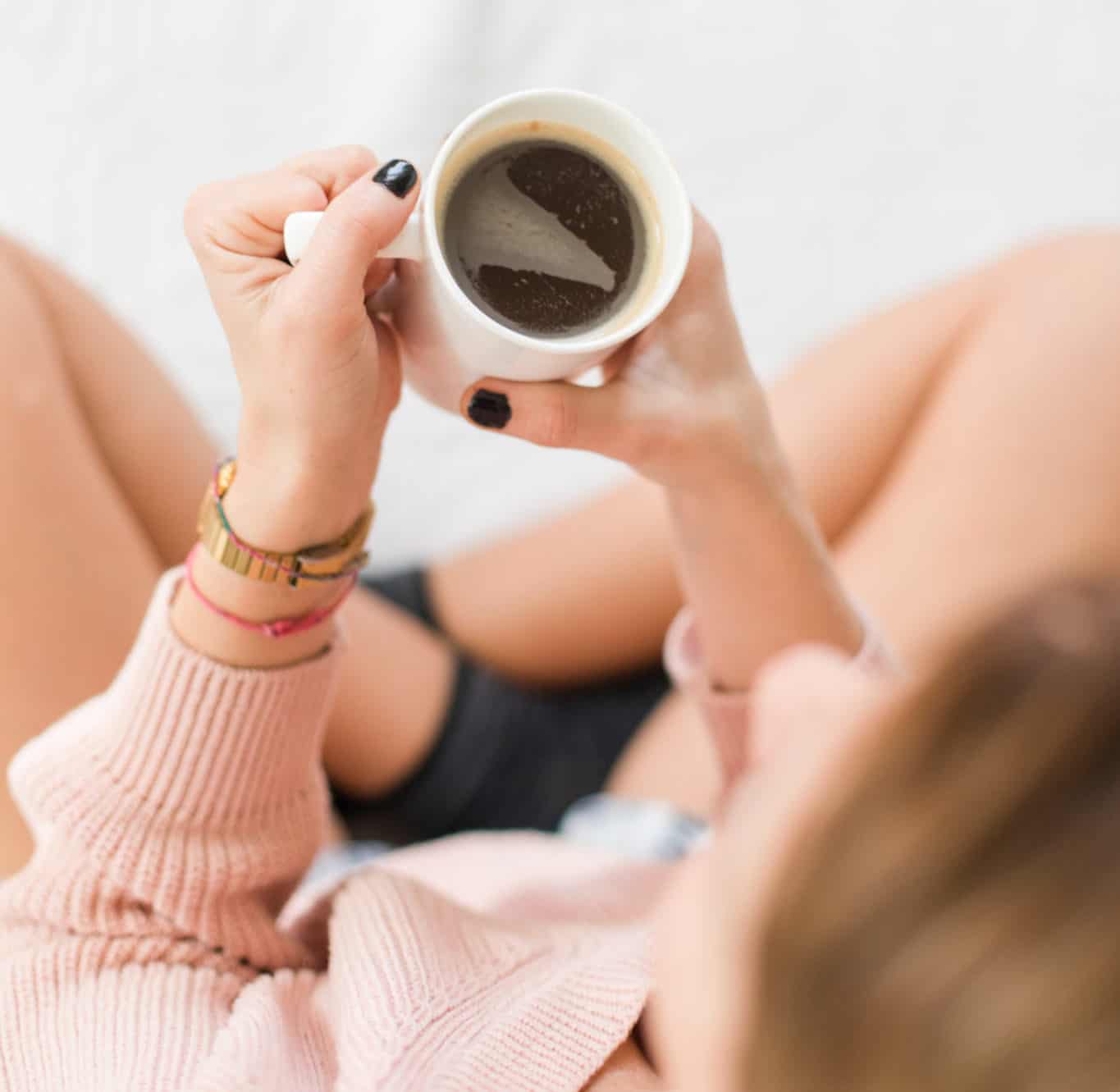 Are you a christian woman looking for resources that offer encouragement, and practical tips for growing your relationship with God? Blogs by christian women might just be the solution!
The  world of christian blogs is a growing niche. Not only do hundreds of women start christian blogs everyday, but they get to share their testimonies and offer advice to other christian women from all seasons of life.
And more importantly, these christian women blogs are helping to share about God and get more Jesus on the internet.
My christian blog Rock Solid Faith helps to provide young women with resources to confidently study the Bible for themselves . I want to help christian women like you know that it is possible to study the Bible for yourself even if you are totally clueless on where to start.
I've rounded up 7 amazing christian blogs for women to encourage you and assist you in your goal of growing closer to Christ. If you are interested in starting your very own blogs for christian women, make sure to check out this super helpful tutorial that will guide you on Defining Your Ministry Avatar.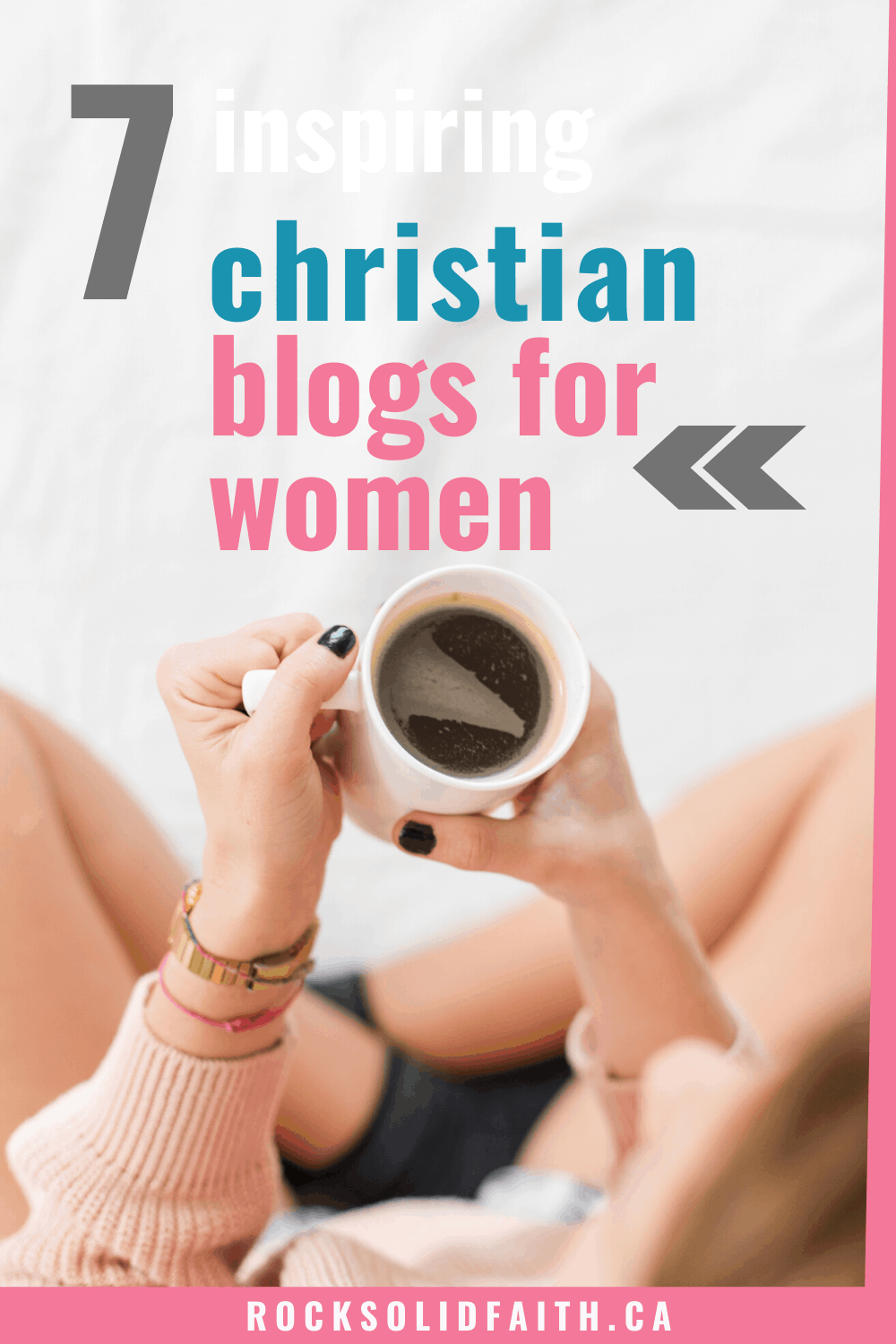 This post may contain affiliate links. You can read my full affiliate disclosure here.
7 Inspiring Christian Blogs For Women
I have been an avid reader of blogs for several years now, during this time I have discovered several amazing christian female bloggers that are both encouraging and provide resources that help me grow spiritually. While these are among my favorites, this is by no means a comprehensive list. There are thousands of christian blogs online, christian wife blogs, blogs about prayer, christian blogs for college students. You are guaranteed to find a blog that suits your interest or season of life. Here are some of my favorite christian girl blogs that I read on a regular basis to consider adding to your reading list if your are on the hunt for some inspirational blogs..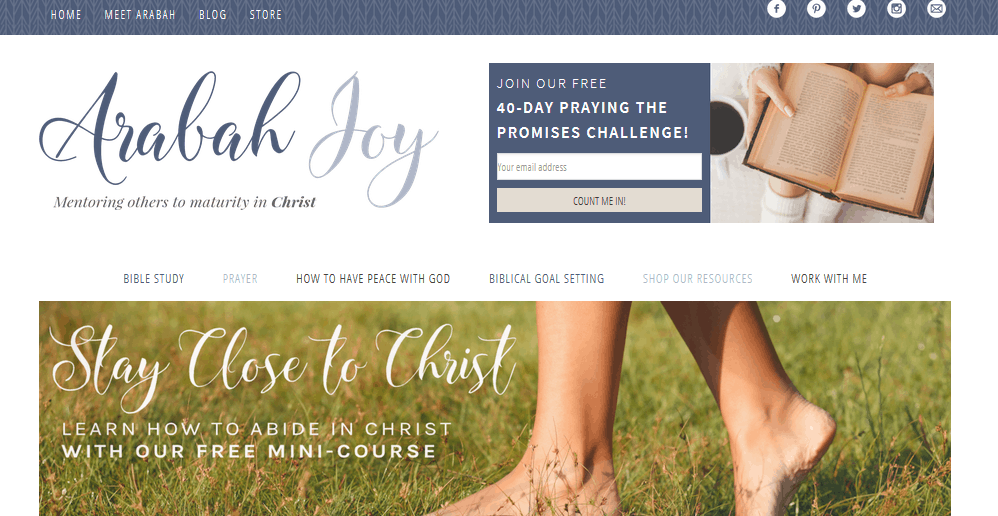 Arabah Joy
Arabah Joy blogs to help women grow in intimacy with God so they live lives of purpose, joy, and passion, and leave a legacy of faith and strength for others to follow. Whether you are looking for Bible Study Methods or guidance on setting goals to grow spiritually, Arabah Joy has lots of resources to help you do just that when studying the Bible. She has even written a book on Trusting God Without Borders.
I especially like her free Spiritual Formation Assessment Printable Pack which acts as a personalized checklist showing you where you are at with each of the spiritual disciplines and which spiritual discipline you should probably focus on more. This is the tool I used this year with helping me to set my spiritual goals. If you are a bit unsure which spiritual habit to focus on, consider this helpful resource.
Other Free Resources For Christian Women From Arabah Joy You May Like: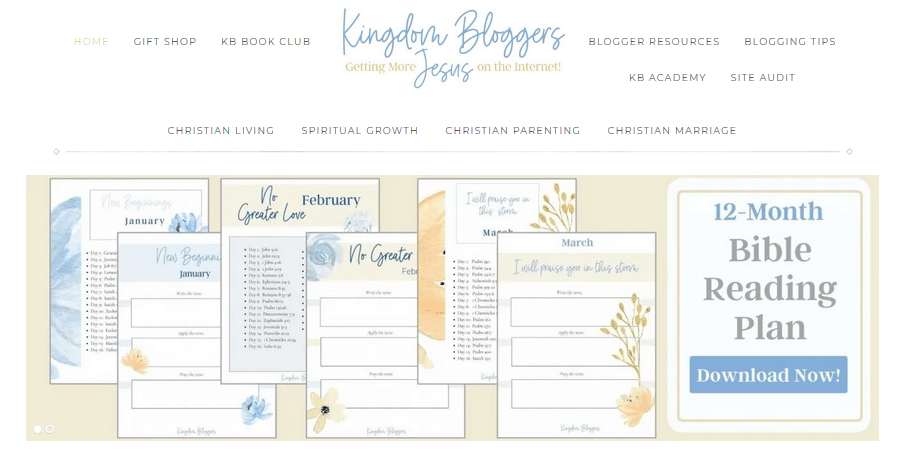 Kingdom Bloggers
I am currently a contributing author over at Kingdom Bloggers where I typically write on spiritual growth. Kingdom Bloggers is mainly a place for christian bloggers. You will find lots of epic resources such as this Blog Planning Toolkit.  Alongside myself, there are a number of other contributing authors who also write on faith topics related to christian marriage, christian parenting, spiritual growth and christian living. With contributors from all over the world, I love reading their different perspective on growing as a woman of faith in various avenues of my life. Their varied articles provide Biblical encourage especially on days when I feel like a hot mess that I am failing as a christian.
If you are looking to do some topical Bible Studies this year you can consider downloading their 12 month Bible Reading Plan . Did I mention that its totally free?
Other Free Resources For Christian Women From Kingdom Bloggers You May Like:
SEO Fundamentals For Christian Bloggers

The Holy Mess
The Holy Mess is a website that helps busy women balance faith, family and fitness. Sara, the writer behind The Holy Mess has lost over a 100 pounds during her weight loss journey. That's just simply amazing! I don't know about you but losing weight is hard. I wish it was just as easy to lose as it is to gain. What I love about The Holy Mess is that she adores sharing what has and hasn't worked for her on her weight loss journey, as well as how she keeps Christ at the center of it all. While she mostly shares about christian weight loss, she does have this helpful e-book for christian bloggers on,How to Earn Income with Christian Blogging.
If you are looking for a challenge to help kick start your christian weight loss journey into gear, consider this FREE 5 Day Weight Loss Challenge for Christian Women.
Other Free Resources For Christian Women From The Holy Mess You May Like:
5 Day Faith + Fitness Challenge
Grow Your Faith Lose The Weight
Women Christian Blogs
Hope Joy In Christ
Hope Joy In Christ is a place for Christian women to find help in growing in faith. Tiffany the author behind Hope Joy In Christ also shares biblical principles with wives on how to have a successful marriage. She is very real and transparent in sharing aspects of her life making her totally relatable to her audience. No "christianese" here, just a woman of God who wants to see christian women thrive in their faith and marriages. I am currently reading her newly released book, A Beginners Guide to Fast and Pray. It is it filled with lots of practical helpful tips and makes for a lovely beginners guide to getting starting with fasting and prayer.
Other Free Resources For Christian Women From Hope Joy In Christ You May Like:
Practical Ways Wives Can Find Joy In Their Marriage
How to Reclaim Joy in a Christian Marriage With the Five Love Languages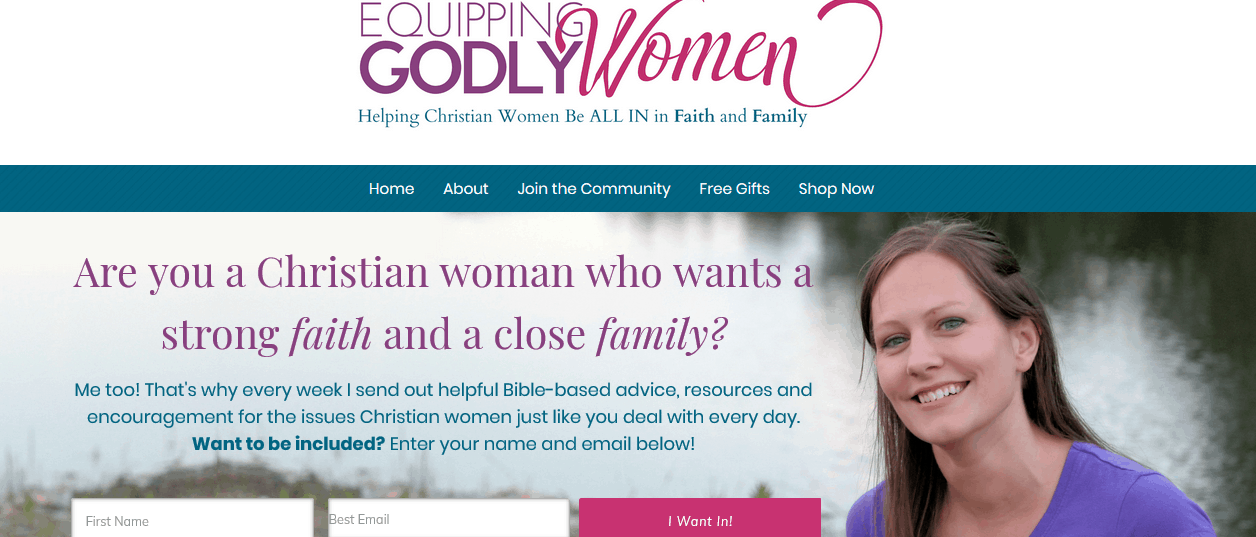 Equipping Godly Women
When you hear of the blog, Equipping Godly Women, you will likely hear it in relation to the e-book, How I grew by Facebook Page from 2000 to 100,000 in five months. At its central focus however, Equipping Godly Women frequently talks about trusting Gods plan and putting God first. It's a Bible based website for women who want to grow in faith and family.
While am not a parent, she does have this fun challenge on Positive Parenting if that's up your alley.

To Love Honor & Vacuum
Sex is a taboo topic in most Christian circles. However, whether you are looking to boost your libido (no pills here) or talk to your daughter about puberty without it being totally awkward, Sheila Wray is your girl. To Love Honor & Vacuum dives into topics on marriage, Faith, family and sex. Sheila is one of the few christian marriage blogs that I do follow.
While not free, here are some books written by Sheila Wray Gregoire that might interest you:
The Good Girl's Guide to Great Sex
9 Thoughts That Can Change Your Marriage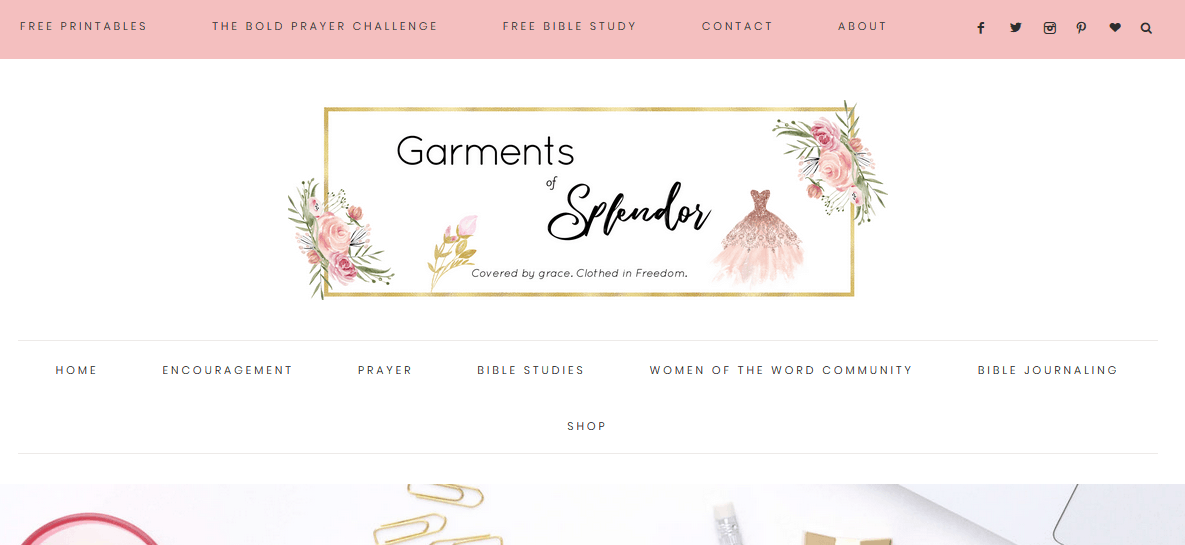 Garments of splendor
Garments of Splendor is a place for Christian women to find hope and encouragement as they grow in their relationship with God. If you are looking for cute Bible Study printables, Garments of Splendor is where its at. You can access several Bible reading plans and scripture cards on her website for free or purchase printables through her Etsy shop.
Whether you are looking for a Bible Study Blog, marriage blogs to help you thrive in your marriage or just some Bible Study printables, there is something here for everyone.
Have you visited any of these Christian Blogs For Women? What are some of your favorite christian blogs for women?
OTHER ARTICLES YOU MAY LIKE:
Christian Blogs For College Students
11 Innovative Ways to Grow Your Faith