24 Fun Christian Date Ideas For Couples On A Budget
I never thought I would hear my husband say, "we have become that couple". That couple that has become so busy that they hardly find time for each other, at least not after only five years of marriage.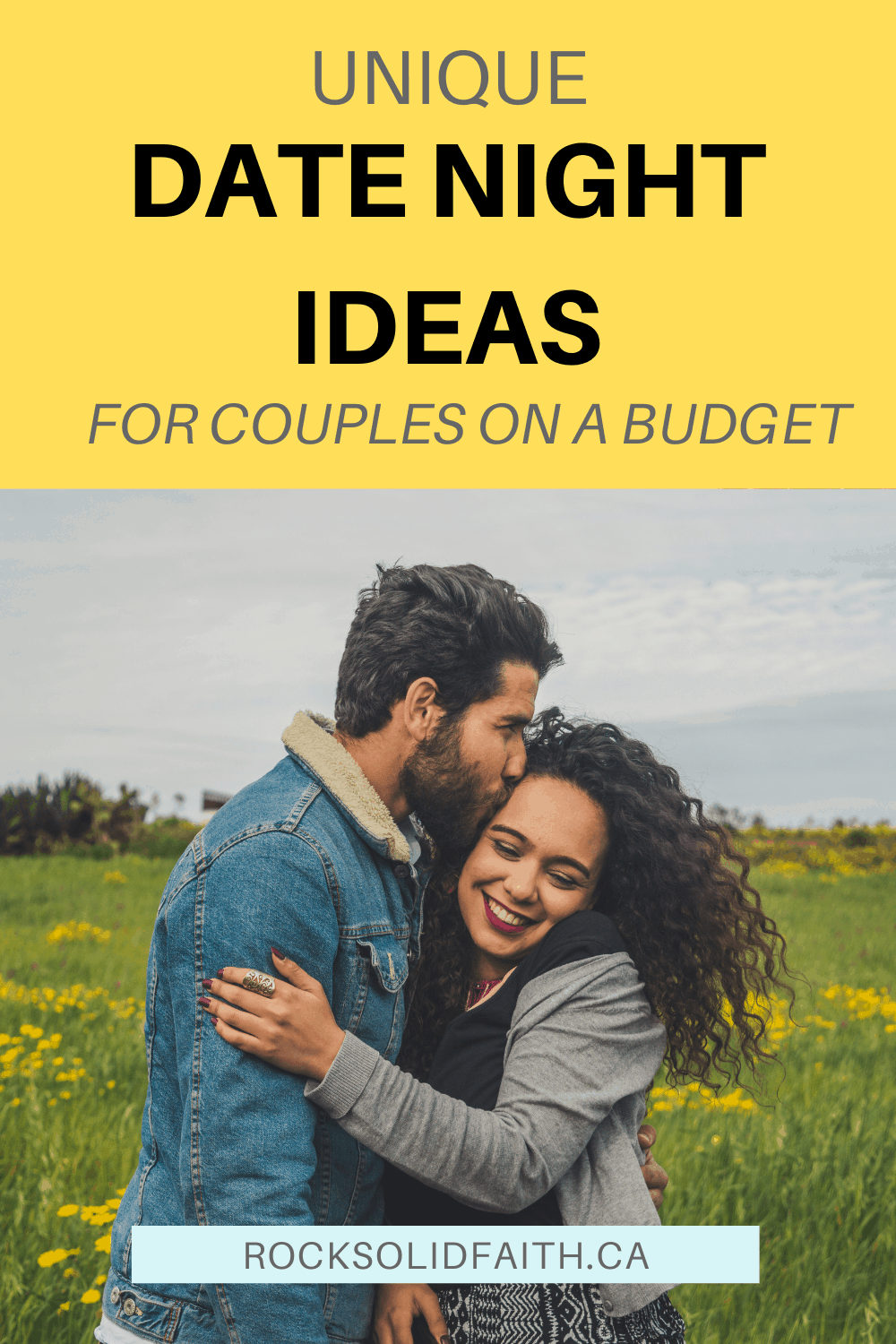 I was taken aback by his comment but realized how true the statement had become. That was a wake up call for me to start prioritizing date nights. Think back to your dating years with your spouse. How you would excitedly make plans to hang out together and daydreamed, at least I did, of future date nights. Why then should things change after you say I do?
Whether you are married or newly dating, date nights are important to any relationship. It makes your significant other feel loved. It reaffirms to them that they are indeed important and you actually want to spend time with them.This is especially true if your spouse's love language is quality time. Don't know what your spouses love language is? I would encourage you to read the book The Five Love Languages.
Having regular date nights, keeps the sparks going in a relationship and gives you something to look forward to each week without the hustle and bustle of thinking about work or bills, but rather just focus on each other. Recall how much you looked forward to date nights when you were dating? Why stop the romance now?
When the weekend hits, we all get excited! Finally, a break from the chaos of the work week, plus date night… right? Alright, raise your hand if you love date night but hate planning date night? I'm with you. It's hard to find the time to hunt down and plan date nights even when you do carve out time in your busy schedule to actually do the date night.
I have pulled together several christian date ideas to get you started. All you have to do is pencil these activities for christian couples into your favorite planner and execute on your next date night.
This post may contain affiliate links. You can read my full affiliate disclosure here.
Why Christian Date Ideas?
Having regular date nights is important to protecting and improving your relationship or marriage. It's important for the busy working couple and the couple that has young children but can become expensive to maintain.  Way too often I hear of couples who do not set aside special time to reconnect in their marriage and relationships. They lose the intimacy and connection. You know, those butterflies you feel when you first start dating. It's important to take the time to schedule date nights, but what if you don't have a budget to fit in elaborate expensive dates?
This is the very reason I created this list of unique christian date night ideas for couples on a budget.For christian date night ideas, you can consider doing activities that nourish your faith such as volunteering at a food bank, doing a bible study together or even engaging in other wholesome activities that while not specifically christian are clean forms of entertainment. While you can do the typical dinner and a movie, if you are looking for unique date night ideas, I encourage you to give some of the ideas below a try.

Subscription Box Christian Date Ideas
Subscription boxes are the perfect solution for those who love date nights but don't quite have the time to do the planning. With a date night subscription box, you get a new monthly date night subscription box delivered to your door and all you have to do is execute. No additional planning required on your part and best of all they are reasonably priced. These activities are all wholesome and would make great christian activities for couples.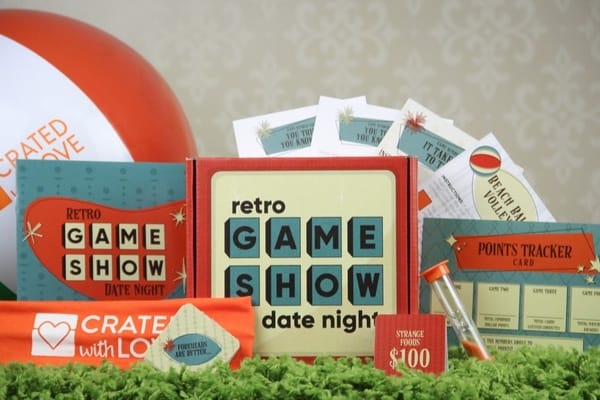 Crated With Love is a subscription box that is designed by a marriage and family therapists. Each box includes 4-5 challenges to encourage laughter and strengthen your relationship.You can expect a new themed date night box each month, delivered right to your doorstep.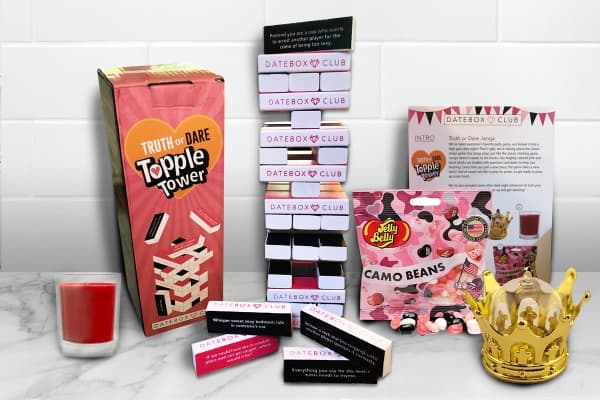 DateBox Club is a date night subscription box that takes away the stress from planning date nights. It includes everything you need to execute the day night, even a playlist. There is no need to shop for extra essentials. Each box comes with an activity, a snack as well as connector pieces.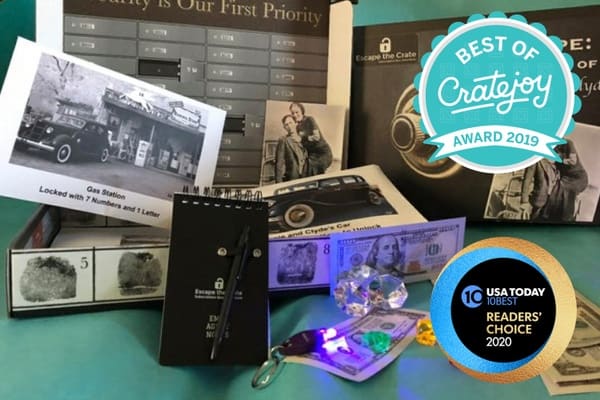 Escape The Crate is a bi-monthly "Escape Room" subscription box full of puzzles and mysteries to solve! An hour long game, perfect for family date nights. Items include: ciphers, letters, sleuthing tools, puzzles, and more!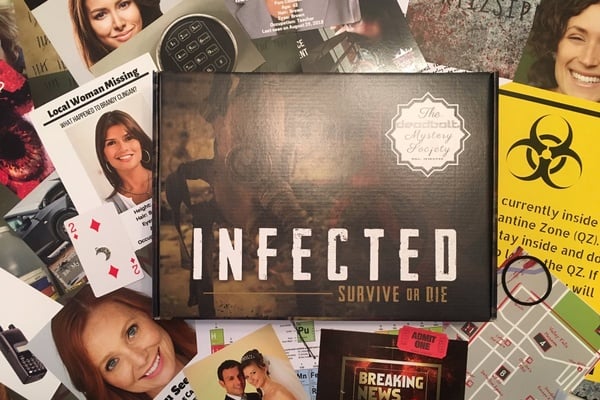 The Deadbolt Mystery Society – Unbox a mystery! Solve a crime! Close the case! Enjoy immersive scenarios, intriguing characters, and original compelling stories with your friends and family! Every month subscribers receive a new stand-alone case file with everything needed to close the case & SOLVE THE MYSTERY!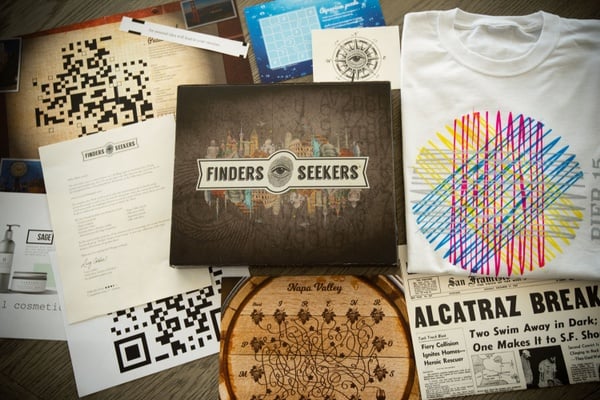 Finders seekers escape room – Explore a new city and culture every month while solving puzzles and deciphering codes with a fun escape room challenge every month! Great for game and mystery fans, puzzle solvers, and travel enthusiasts!
Christian Activities For Couples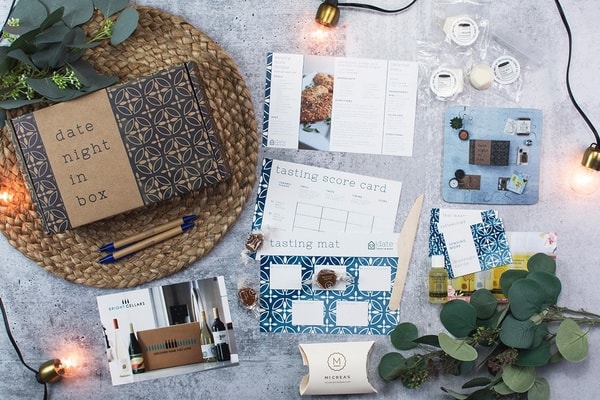 Night In Box is a date night subscription box with an optional faith add on.Each box comes with snacks, custom recipes, conversation starters as well as a playlist. With the faith add on, you will be led through a thoughtful discussion centered on a relevant biblical principle. You will have the chance to read, discuss, meditate on God's word and pray together.
Unique Date Night Ideas
Sometimes you just need to think outside the box, here are some simple things you could do.
Make Personalized Scavenger Hunts For Each Other

Have it go around your city or town, filled with clues based on your history together.
Get Sweet With Ice-Cream

There is always something sweet about sharing ice-cream with your love! Dates don't always have to be dinner!
Go Skydiving

I know this sounds crazy but maybe this is something that is on your bucket list. Check out some coupon sites for deals and just make the plunge, literally, and just do it together!
Go See A Matinee Movie

Going to the movies cost a fortune if you wish to get popcorn and a drink! So in an effort to see a great movie on a budget beat the crowds at a matinee with your sweetie.
If you are looking for wholesome family entertainment, I encourage you to check out Crossflix or Pureflix. While not all the movies on these sites are christian, they are family friendly. For your next date night why not give it a try and watch one of my favorites, Princess Cut. Try Crossflix Free For 30 Days

Spiritual Date Ideas
A great way to increase your love for each other is to work together to serve others.  Consider spending one of your date nights serving meals at a homeless shelter, sorting through clothes in a clothing closet, or serving another need in your community. You will be glad that you did and may see your spouse in a different light afterwards.
Board and card games are perfect games for christian couples for date night. They can help you not only bond together as a couple but also nourish your faith in the process. Pair it with some food and drinks or even invite over another couple for even more fun. The following are some christian board games to consider:
Apples to Apples Bible Edition
Cheap Christian Date Ideas

If you are looking for wholesome date ideas that don't cost a penny, consider some of the following date night ideas from the Dating Divas. The Dating Divas are my go to resource for date night ideas, they typically include pretty printables and instructions to help you execute, best of all they have tons of free date night ideas on their website. Some of these would make great date night ideas for married couples.
You've Stolen a Pizza My Heart
Who doesn't love a good pizza? This date night comes with three options for an easy and romantic pizza date night at home. How does making your own heart shaped pizza sound? Or putting your pizza knowledge to the test with some trivia questions? Whatever option you choose the fun invites that come along with the date allows you to make this date night, anything you would like it to be.
I am a big fan of Deal or No Deal with Howie Mandel. So, when I saw this date night idea, I knew I had to give it a try. With the famous game show Deal or No Deal as the inspiration behind this date night, your spouse will choose from different envelopes to win an ultimate prize. You can customize this game even further by making you own cards and choosing your own prize winnings or you can use the already done for you deal cards.Whichever you choose, either sounds like a win win to me.
Do you watch Property Brothers or Masters of Flip? Well, here is your opportunity to plan a Fixer Upper Date Night. Together, you will have the opportunity to plan and execute your very own DIY project. Do you have a DIY project that you have been hinting on? This just might be the date night to get things rolling.
Any food network fans in the house? I know I am. Perfect for a double date, each  couple will have the opportunity to prepare dishes and cook around a predetermined secret ingredient.  You will have the opportunity to score each other and just overall enjoy each others company and hopefully some good food too.
This YouTube date night is perfect for an easy, interactive, chill date night at home. Perfect for those nights when you just want to stay indoors. From scavenger hunts to challenges, this is a date night that you are going to want to try more than once.
Are card games more your speed? Download this fun card games night and learn 6 new card games for two.
Based on the popular series Ripley's Believe It or Not, this date night is fully prepped for you with questions and answers ready to go. At the end of the night, you will truly be questioning whether you in deed believe it or not.
This one is perfect for the summer months and is an excellent option to discover new places and create memories with your spouse. So, get out of the house and discover new places together.
Want to have your cake and eat it too? Try this super fun cake date night for two. Add a movie, play some games  or just simply enjoy each others company.
Spiritual Date Ideas
Hopefully, some of these ideas have sparked creativity and inspired you to create your own unique date night ideas! Don't be limited by this list try to come up with your own creative ways to spend quality time together with your special someone!