The 5 Best Bible Study Planners For Staying Organized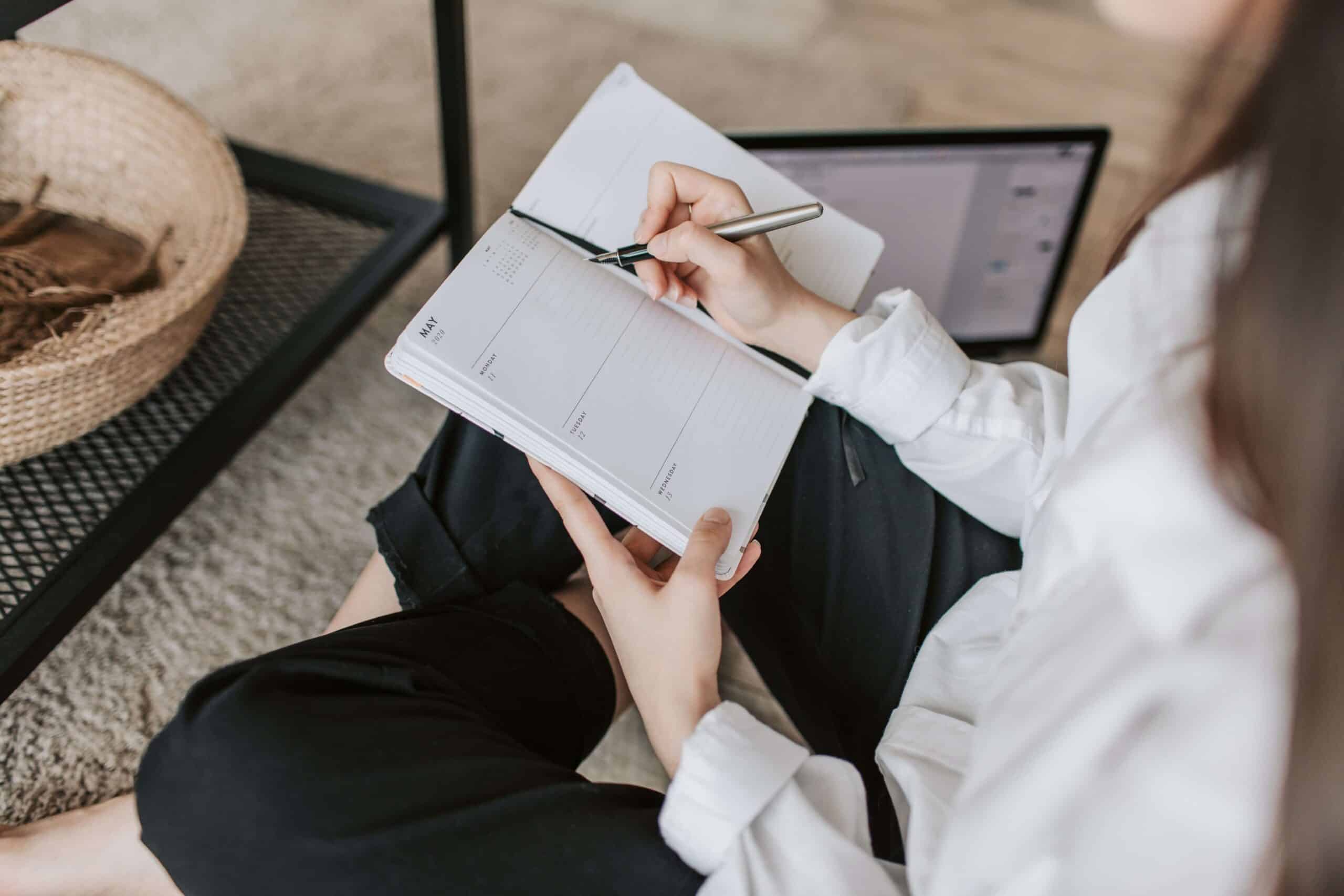 At the start of each new year, there is a growing interest to grow closer to God.
We vow to read the Bible in a year, or even purchase a shiny new devotional in an effort to have a stronger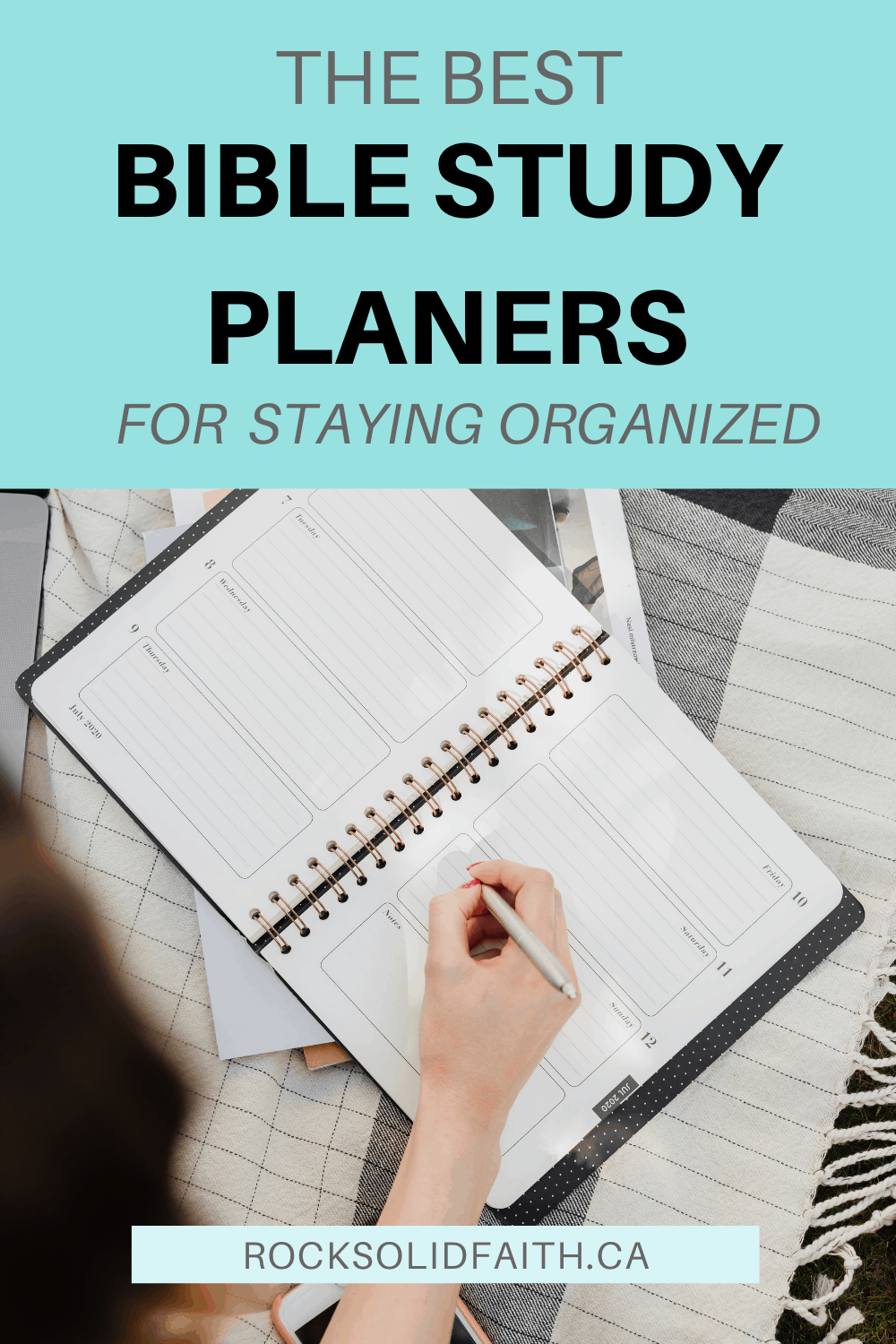 relationship with God. Despite our best efforts to be really intentional with our faith, the busyness of life often seems to get in our way.
What if instead of trying to fit Jesus into our daily life we planned our day with him instead? What if your daily planner could help you make time for your faith just as how you make time for your other appointments?
If your relationship with God has been more of a status quo lately with no traction, its time to take actionable steps to grow spiritually. Here are the 5 best Bible Study Planners to help you stay organized and grow spiritually this year!
This post may contain affiliate links. You can read my full affiliate disclosure here.
Bible Study Planners
When it comes to making Bible Study a habit, having a Bible study organizer can make quite the difference.  If a Bible reading plan is included, it helps you to know just what to read each day instead of randomly selecting a passage to read when it comes time for your personal time with Jesus. A Bible study planner also allows you to keep all your bible study notes together in an organized fashion.
Included below are several Bible Study Planners that include reading plans as well as Christian Planners that can double as a Bible Study Planner in helping you to make Bible Study a regular part of your daily routine.
#1 The Hope Planner | Christian Planner
The Hope Planner isn't just a planner with daily Bible verses.  It is an all in one Faith Planner, that combines a daily planner and prayer journal to help you put your faith first each day and stay organized. The Hope Planner helps you to prioritize your faith just as you do your to do list. Developed by Heather Vreeland out of a desire to make quiet time a priority.
Overview of The Hope Planner | Faith Planner
The Hope Planner comes as a beautiful navy blue undated planner accentuated by gold rings and gold wording that pops, adding to the luxurious look of the planner. On opening, you are presented with a welcome note, which adds a really nice personal touch. The welcome note speaks to the purpose of the planner, as well as gives a back story about how the planner came into existence. It discusses why Bible study matters and how you too can use the Hope planner to make Bible study a habit. It promises to help you stay organized as well as help your faith grow stronger. I can certainly attest to this as with the devotional blocks penciled in it reminds me that I need to spend some time with God.
Before diving into your plans for the upcoming months, the Hope Planner provides a page for you to brainstorm and make note of what you want to achieve in 6 months. I use this area as a vision board, a visual reminder of what I would like to accomplish. This has certainly helped with keeping my goals top of mind, increasing the likelihood of me actually accomplishing them.
Also included is a page where you can talk about your Why, why do you want to make Bible study a habit. I love this idea as it not only serves as a constant reminder of your why but it keeps your goals top of mind as well.

The Hope Planner, is the perfect addition to any morning routine. Each day, there is a slot devoted to scripture journaling as well as space to add a prayer before addressing your to do list for the day. While you can certainly use this section for scripture journaling, I am planning on using it to help me memorize scripture through repetition.  In the likelihood you skip the devotional section, there will be a big blank space in your planner serving as a reminder that you haven't scheduled your quiet time for the day. If you do this daily, I can easily see how you can begin to make Bible study a habit.
The daily planner also includes, slots for time blocking, space to list dinner ideas, a tracker for daily habits and lots of space to add your personal touches as you deem fit.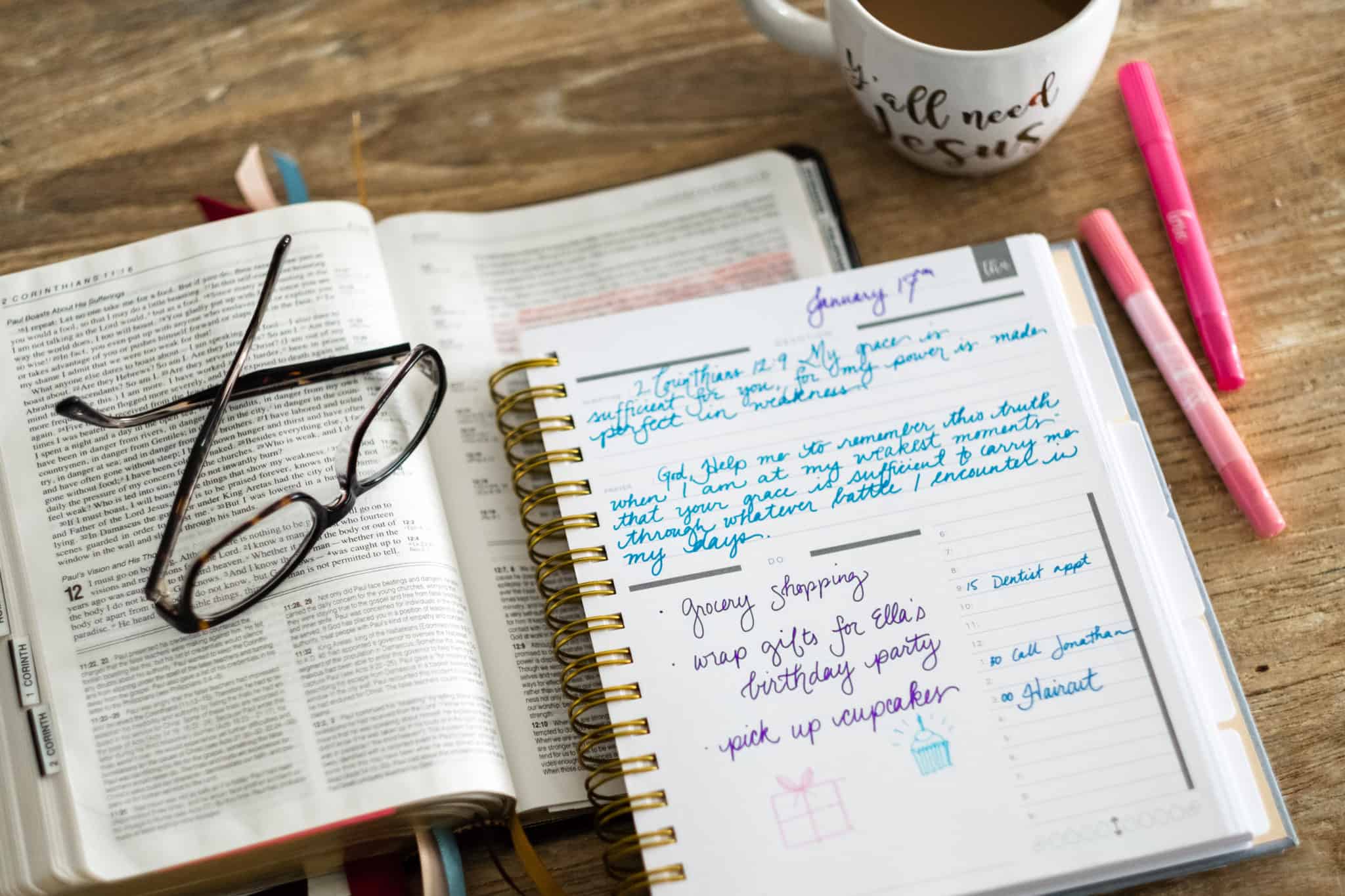 Review of The Hope Planner
This Christian Planner is thoughtfully designed to help you invigorate your faith and organize your life. It comes as a 6 month planner which might be an issue if you rather a 12 month layout. The fact that its a 6 month planner does have its benefits as its less bulky and not as heavy to carry around. Also, a 6 month planner gives you the opportunity to use it for a while to see if it works for you. If it doesn't, you can always switch to an alternative planner than having to commit to a full year.
The daily edition of the Hope Planner does not come with a weekly spread however, it does have a notes for the week section where you can brainstorm and then use it to plan your week in the daily slots provided, should you choose not to use it as a weekly sermon notes page. An alternative is also to consider their weekly Planners instead of the daily edition.
While I like the idea behind The Hope Planner, the space provided for scripture journaling is only adequate for a memory passage.  If you wanted to journal all your thoughts from your quiet time you would have to get a scripture writing journal for this as there isn't a lot of space provided. This isn't a deal breaker for me as the space can be used to pen that one verse that stood out from my devotional time that I want to keep top of mind throughout the day or use it to help you memorize scripture.
There is also a handy prayer list section for those random days when someone asks you to pray for them. Now you will totally remember and not forget thanks to your faith planner. I absolutely love the scribble page! This can be used for brainstorming or just getting organized for the week. I am planning on using that page for doodling / Bible Journaling messages to help remind me of God's promises throughout the week.
If using a daily planner is totally your style and you want to make your quiet time a habit, consider the Hope Fuel Planner. It is thoughtfully designed to help you take intentional steps towards really growing your faith. If you own a Hope Planner, I would love to hear what you love the most about it.
#2 DaySpring Devotional Christian Planner
The Studio 71 premium agenda planners by DaySpring have been created to help you stay God-centered as you plan out your days, weeks and year with encouraging monthly devotions for inspiration and prompts to reflect on the previous month, plus weekly Scripture verses. This premium planner even includes sections for notes, goals, to do's and a Biblical concordance of hope.
This devotional planner also comes with space to allow you to record appointments, milestones and goals and comes in lovely keepsake box to help you preserve your planner.
#3 Bible Study Planner Printable
Does Your Bible Study time need organization? The Love The Word Bible Study Printable pack includes bible study resources to help you keep your Bible study notes together for easy access. Just simply print and add to a binder.
What I love about this Bible Study Planner is that it gives you a structured plan to get into scripture everyday as it includes Bible Reading Plans. You simply need to decide on the topic you want to study for a particular  month then follow along with the daily readings. The 12 month Bible Reading Plan includes topics such as: Spiritual Friendship, Money Matters, Cultivating Joy, The Power of Prayer, and more.
Another added bonus of this planner is that it comes with video tutorials that teaches you how to use the PROSPER Bible Study Method to get more from your Bible Study Time. There are so many Bible Study Methods, but it helps having a mentor that shows you exactly how to use a Bible Study method for deeper understanding to study the Bible for yourself.
Additional Features of This Bible Study Printable pack are:
-The Alone With God Quiet Time Journal
-Bible Color Coding Instructions and Bookmark
-Journaling Pages, Gratitude Sheets, Sermon Notes Sheets, Prayer & Praise Sheets and more!
#4 Read The Bible In A Year Bible Study Planner – PDF Download
Read the Bible in a Year!
This 390 page Bible Reading Plan & Journal is designed to give you an easy way to read the Bible in a year and keep track of the chapters you have read as you go. Read the Bible as things happened in chronological order.
This printable Bible Reading Plan & Journal Includes:
-Bible reading plan with plenty of space to record your thoughts and prayers.
-Bible Reading Log – Keep track of books you have read by shading off completed books to monitor your progress.
-Bible Reading Tips – Personal Bible Study Tips I have personally found helpful to keep me accountable in reading the Bible in a year.
-Bible Study Prompts – Questions to ponder after each reading to get more from your daily readings.
-Journaling Pages – Blank note sheet perfect for creative journaling, lined notes page for additional note taking, keep track of favorite verses to memorize with a designated page as well as keep track of characters and topics you would like to deep dive into further with a to study for later page.
-Review Pages – Monthly and annual review pages to reflect on your progress and what God has been teaching you along this journey.
-Monthly Prayer Divider Pages – A page for you to journal your prayer for the upcoming month.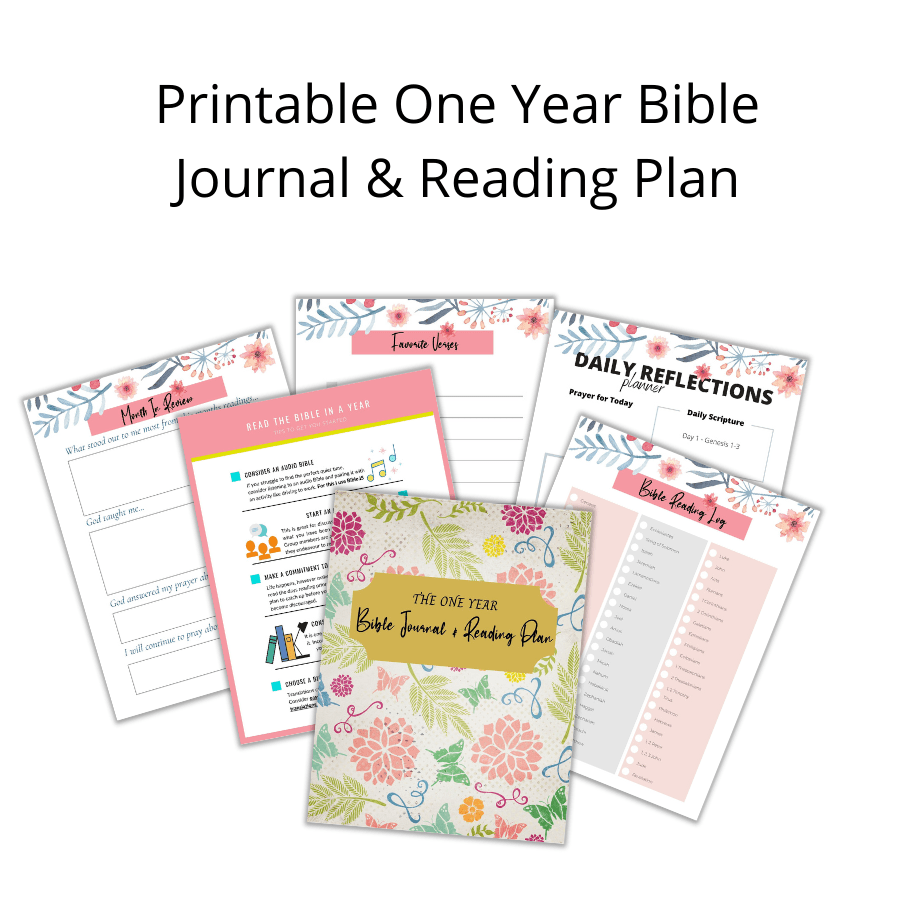 This digital download Bible Study Planner will guide you through organizing and spending meaningful time in God's Word as you read the Bible chronologically in a year.
#5 War Binder Printable Bible Study Planner
If you have ever watched the movie War Room, then you may be familiar with the concept War Room.  In the movie a struggling wife created her own War Room in her closet as a way to pray, reflect on scripture and give thanks. A War Binder is built from this concept.
The great thing about War Binders is that you can personalize it to suit your needs. A War Binder could include sections such as: prayer, scripture, gratitude, answered prayers, Bible Study, testimony, the options are endless. The Warrior Women Binder includes cute printable and video tutorials to help you get started with creating your own Warrior Binder.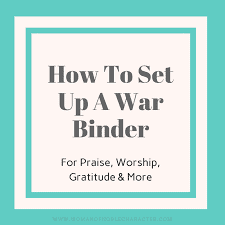 Bible Study Planner Stickers
Bible Study Planner Stickers are the perfect accompaniment to any Bible Study Planner. Through faith based designs, its an easy way to personalize your planner or journal. Here are some value pack Bible Study Planner Stickers you can consider purchasing.

How do you regularly make Bible Study a habit in your daily life?
MORE ARTICLES LIKE THIS YOU MAY LIKE
How to use a Prayer Notebook to Boost Your Prayer Life
Devotionals For College Students
Christian Coloring Books For Adults
Struggling To Read The Bible? Here Is What You Should Know