The 7 Best Bibles For Teens To Help Them Fall in Love With God's Word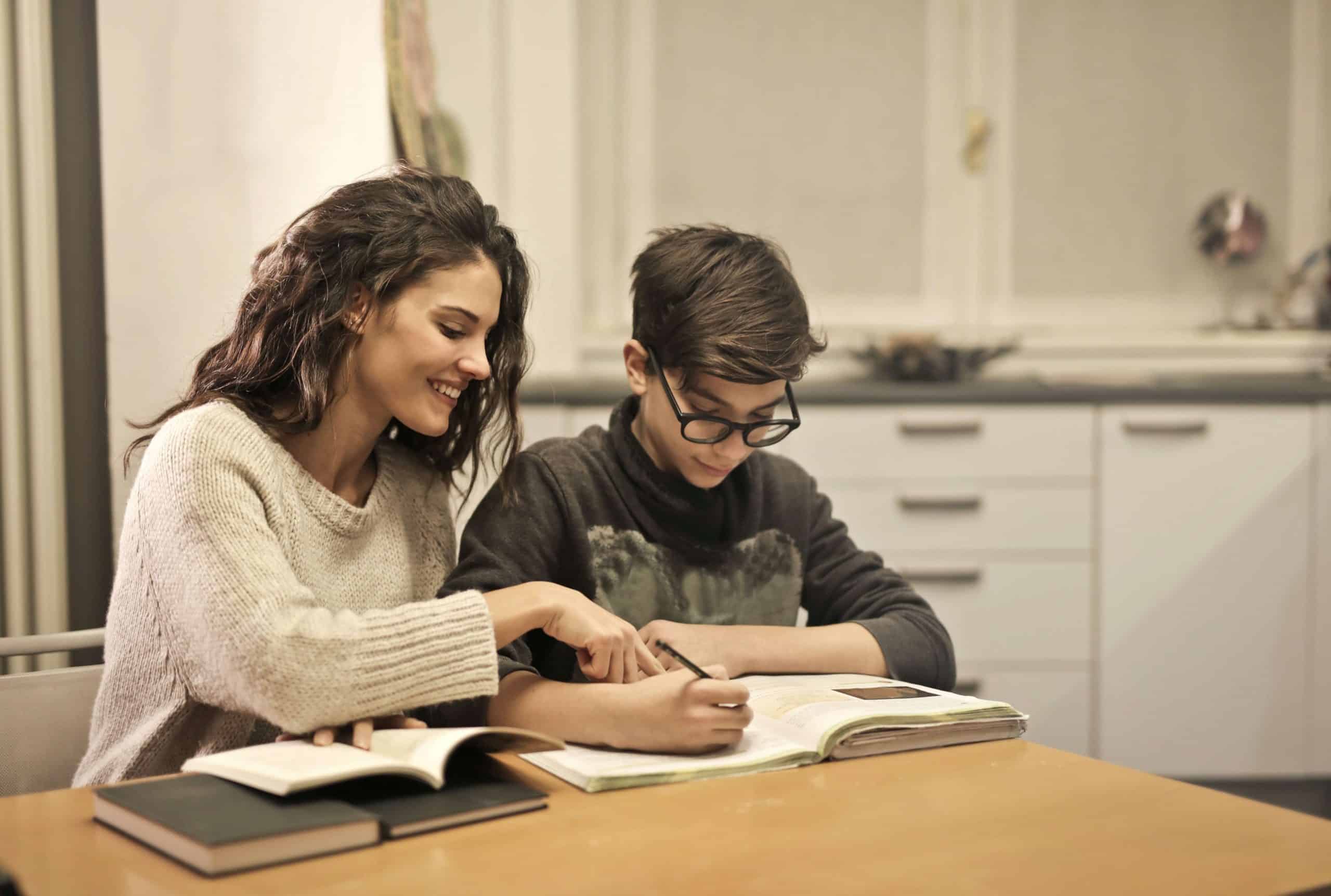 One of the most important things a mom can do for her teen is to teach them about God. Yet, it can be hard to decide what Bible scripture translation or Bible reading plan to use with teens. That's why we've created this guide!
This way, moms know the best Bibles for teens to help their kids grow spiritually without feeling overwhelmed or frustrated by the process. We also share our favorite Bibles that make learning fun and interactive!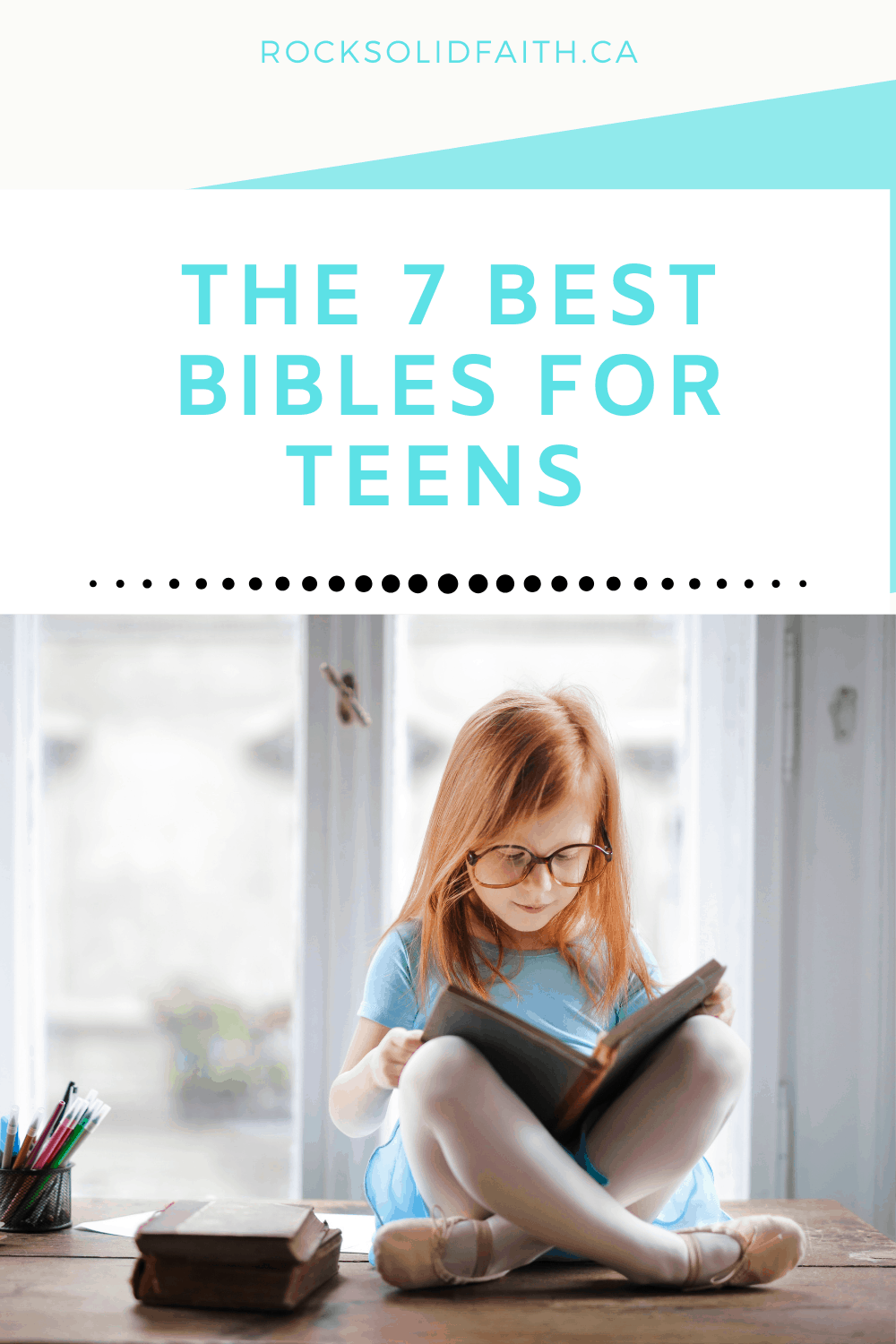 This post may contain affiliate links. You can read my full affiliate disclosure here
What is the Best Bible Translation For a Teenager?
Not all Bible translation are created equally, but personally, I believe that the best Bible  translation for beginners is the one that they are comfortable reading and can understand. This post on Bible translations dives into the topic in greater detail.
Bibles For Teenage Girl
This NIV Bible for Teen Girls makes studying the Bible easier, perfect for 13-18 year teen girls. It includes relatable devotionals throughout as well as provides an overview of what each book of the Bible is about along with character profiles of women in the Bible. Beautifully designed, a wonderful Bible for a teen girl to help her faithfully form a habit of daily Bible reading. The Bible also comes in other colors that would be suitable for a teen guys.
Best Bible For Tweens
Not only is this a best selling Bible, the Teen Life Application Study Bible is packed full of notes and features designed to meet the challenges and needs of today's high school students. An easy to understand Bible translation, this Bible is perfect for youths new to the Christian faith as well as those who have been Christians for a while.
This NIV Teen Study Bible is beautifully compiled. It includes introductions to each book of the Bible, Q & A's to test your Bible knowledge, topical indexes, color maps, key main ideas and lessons to help your teen connect the dots to have a fuller understanding of God's word.
Best Bible For Teens
While purchasing a Bible marketed specifically for teens such as the Faithgirlz Bible, Tyndale Girls Life Application Study Bible or the Thinline Edition Bible For teens is a wonderful gift option, one other option you could consider is purchasing a forever Bible that  can grow with your teen into adulthood. Here are some of our favorites!
With beautiful illustrated pictures to decorate plus pages to journal or add artwork, My Creative Bible is not only beautiful but great to study the word. A Bible to treasure and make your own!
Do you underline Scripture, take notes during sermons, or express your thoughts through journaling? The NKJV Journal the Word™ Bible is a trustworthy and indispensable resource for anyone who puts pen to paper for deeper engagement with God's Word. The extra-wide lined margins make this Bible ideal for note taking or journaling.
With hundreds of inspiring verses illustrated in detailed, ready-to-color line art, the NIV Beautiful Word™ Coloring Bible employs the proven stress-relieving benefits of adult coloring to help quiet your soul so you can reflect on the precious truths of Scripture. Perfect for all ages, this unique journaling Bible is a wonderful way to spend time meditating on God's Word as you color in the Scripture art.
The Woman's Study Bible is a great women's Bible. It really helps you to understand the scriptures with a women's mind set. Recommended for woman looking for a Bible. It includes: verse by verse study notes, biographical portraits, book introductions and outlines along with topical articles. One downside to this Bible though is that it doesn't have a lot of space for notetaking. If this is of importance to you, you may wish to consider a journaling Bible. 
While you can certainly just gift your teen a Bible, the following resources would also make a wonderful addition:
Women of the Word – A handy booklet that teaches one how to study the Bible for yourself.
Praying the Bible – Praying the Bible shows readers how to pray through portions of Scripture one line at a time, helping us stay focused by allowing God's Word itself to direct our thoughts and words.
The Lipstick Gospel Devotional –  Through 90 days of scripture, consistently spend time with God (and feel connected to Him well beyond your morning quiet times!
Best Bible For Teens
The bible is an important book for all people, but it becomes especially critical when your child enters adolescence because it can provide guidance as they find themselves navigating relationships and making life-altering decisions. A Bible can be a great resource to help teens grow in their faith and learn about God.