The Best Religious Gifts For Her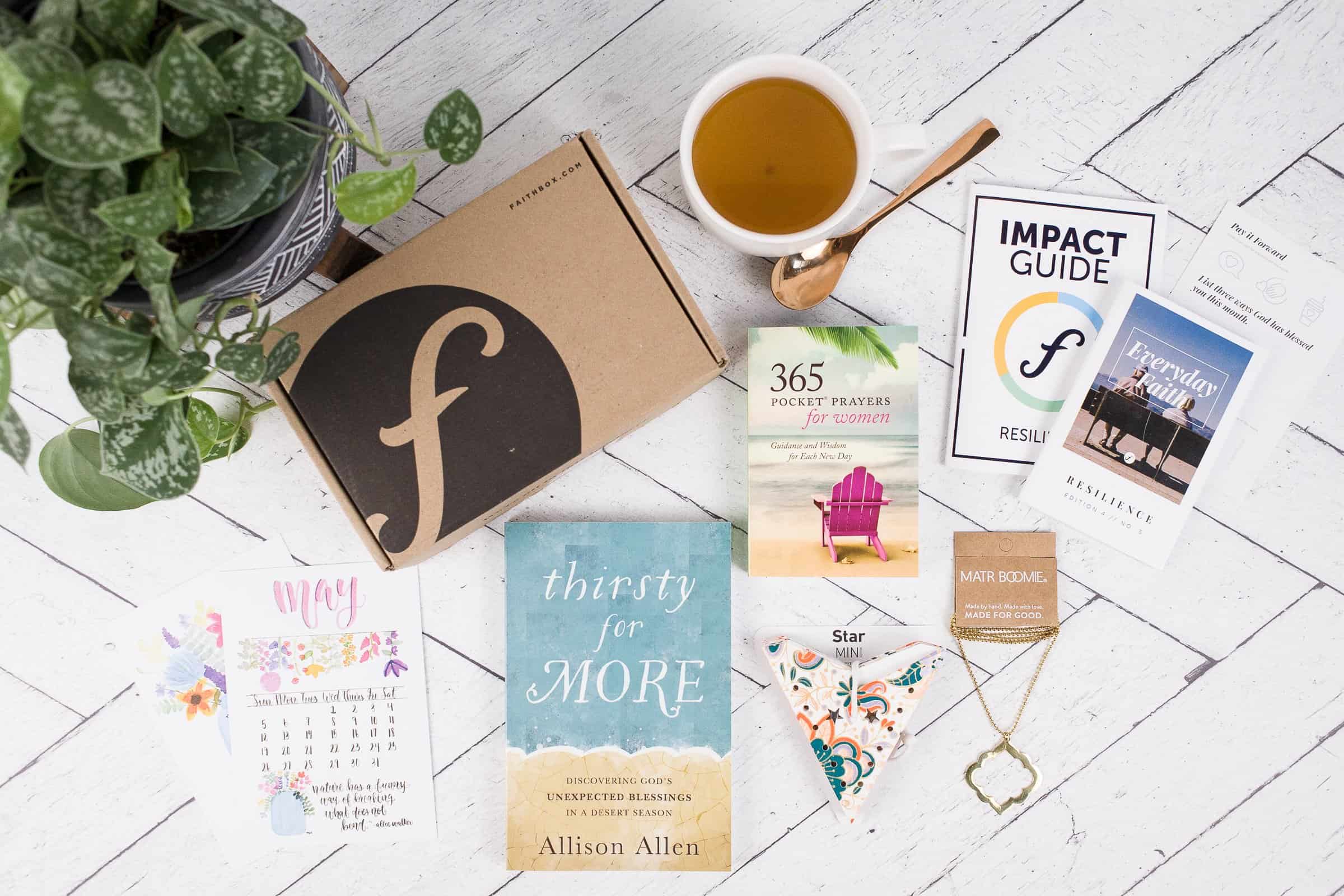 Looking for religious gifts for her? You are in the right place! My love language is gifts, and as much as I love to receive them, I love to gift family and friends thoughtful gifts throughout the year even more. I know how overwhelming it can be to find just the right gift that's thoughtful and unique that really expresses your love and appreciation for that special one in your life.
To make things really easy on you this year, I have rounded up several thoughtful and unique christian gifts for women to consider gifting the women in your life. These are great christian gifts for moms, birthdays, anniversaries, or even valentines day. Alternatively, if you are a christian woman reading this, why not share this with your spouse so they know just what to gift you this season.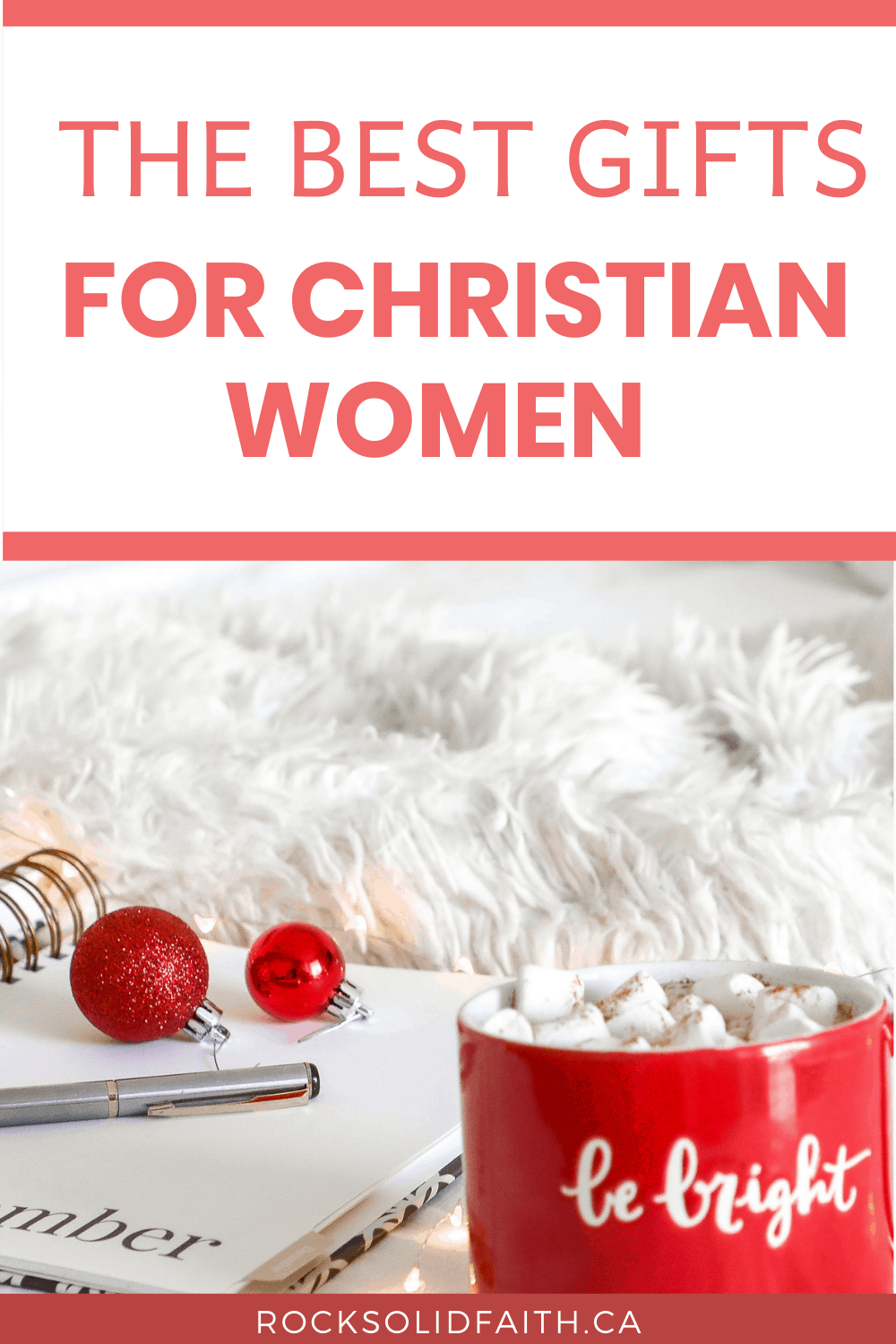 This post may contain affiliate links. You can read my full affiliate disclosure here.
What is The Best Religious Gift For Her?
It can sometimes be challenging to figure out just what to gift that special woman in our lives. Whether we are in search of thoughtful gifts, good gifts for a christian or just simply good gifts for the woman who has everything, if that is your struggle, that I would suggest gifting them a subscription box.
There are subscription boxes for pretty much every interest imaginable from things like crafts to even beauty boxes. With new themed boxes created every month, they are perfect for any occasion. Subscription boxes are uniquely curated every month with intention behind every product that goes into the monthly box and some even do good as proceeds from each box go towards a charity initiative. I encourage you to check out this post on the best christian subscription boxes where I share my favorites for the whole family, you just might find some unique christian gifts that fits your criteria.
Where to Buy Christian Gifts For Women
When it comes to buying gifts for christian women, there are tons of choices, but here are my favorite places to shop for those that prefer to browse by retailer.
DAYSPRING
Dayspring sells christian themed resources to help you live your faith. Their catalog ranges from books and Bibles to gifts and home decor elements.Shop the DaySpring Online Store
AMAZON
I love to shop from Amazon, mostly because I find it to be extremely convenient especially with the option of Amazon Prime. Amazon Prime allows for free unlimited two day shipping with no minimum orders. Particularly helpful if you are on a time crunch. Try Amazon Prime 30-Day Free Trial
THE COMMANDMENT CO.
The Commandment Co. specializes in christian gifts, so whatever the occasion you can likely find inspirational products to add to your cart. Their portfolio includes: cards, stationery, bags and pouches along products for the home. Shop The Commandment Co.
HopeFuel
When it comes to planners, HopeFuel is by far my favorite place to shop as their planners are focused on helping you to make Bible reading a habit. While not specifically geared towards Christians, you can also check out these cute Erin Condren planners for even more variety.
FAITHBOX
This is a monthly subscription box, filled with christian themed content such as devotionals delivered to your recipients doorsteps monthly. Try Faithbox  or discover some additional christian subscription boxes perfect for the whole family.
Unique Christian Gifts For Women
If you are looking for a Christian gift that is totally unique, you will want to check out God's Fingerprint. I recently came across their artwork and instantly fell in love with their creation and the story that follows it.  Currently I have their "16×20" God's Fingerprint Letterpress design displayed prominently in my office, its the first thing you see when you walk in. A conversation piece for sure!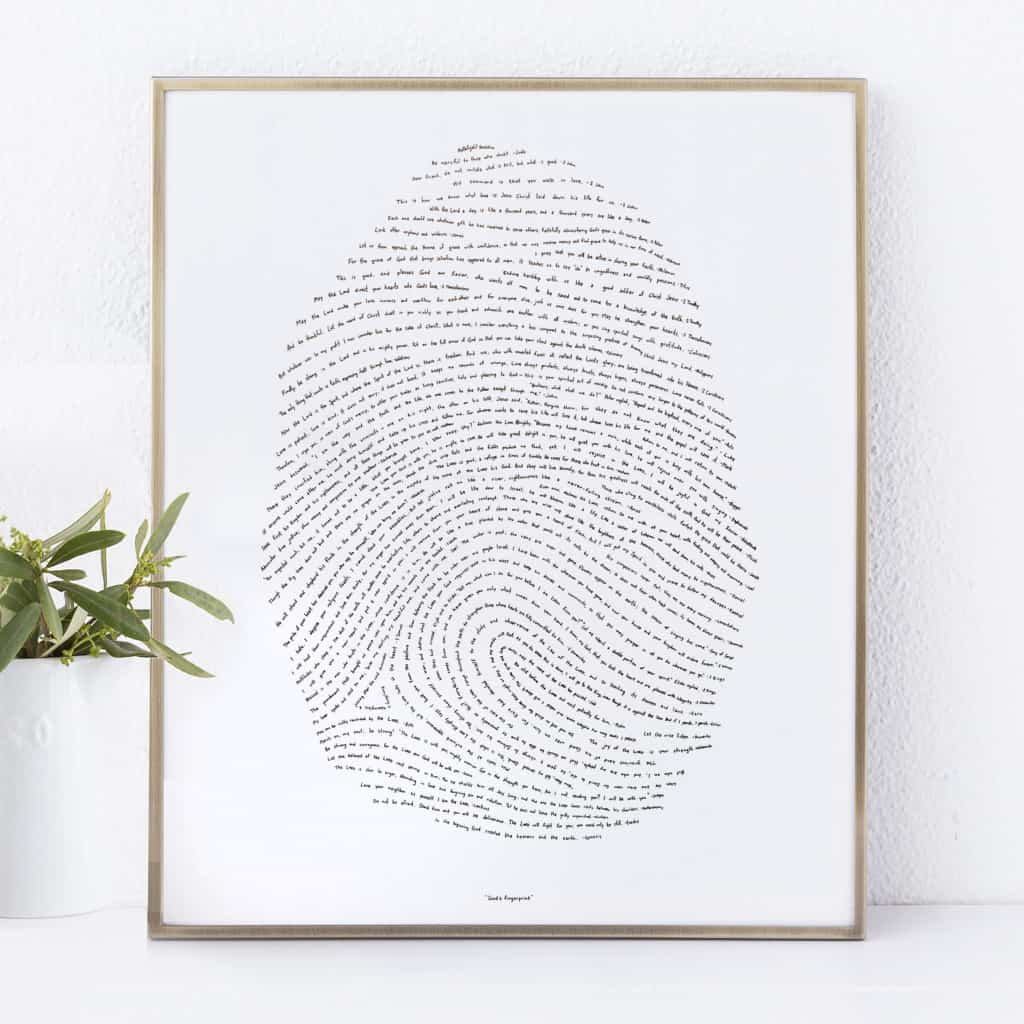 So, what's the story? Well, God's fingerprint has one verse from every book of the Bible. Each verse is hand drawn in a fingerprint. There are 66 verses in total starting with Gen 1:1 " In the Beginning" and ending with Revelation 19:6 "Hallelujah.
While my art print didn't come with a frame, included were two post cards. One postcard, highlighted the meaning behind God's Fingerprint while the other was a beautiful watercolor print of Psalm 119:105 " Your word is a lamp unto my feet and a light unto my path".  I placed these in two 4×6 photo frames and positioned these as décor elements to compliment my framed art print.
Whether you opt to buy it as a gift for yourself or a friend, God's Fingerprint is an elegant addition to any home décor. Be sure to check out their newly released Rose Gold Edition!
Christian Gifts For Women
When it comes to finding gifts for christian women, I think resources to help her grow in her faith would make awesome gifts. Christian gifts could includes items such as Bibles, devotionals and christian books. I have listed a few suggestions for Bible study gifts below.
Bible
Regardless of the season, Bibles make awesome gifts! The CSB She Reads Truth Bible is personally the Bible I use and love. The She Reads Truth Bible includes almost 200 devotionals, 66 artist-designed key verses, 35 full-color timelines, 20 full-color maps, 11 full-color charts, reading plans for every book of the Bible, one-year Bible reading plan, detailed book introductions, key ve
rse list, carefully curated topical index, smyth-sewn binding, two colored ribbon markers, and wide margins for journaling and note-taking.
The Inspire Art & Coloring Bible is perfect for those that are into Bible Journaling. Its especially handy for those that are non-artistic or new to Bible Journaling as it includes over 400 illustrations to color.
If you are looking for a unique gift, you can consider The Alabaster Box Bible. Alabaster aims to give the reader a fresh visual experience and heightened level of contemplation while reading this ancient text, that ultimately points to the beauty of God. Highly visual with a magazine feel to each edition, its bound to catch the interest of any young adult. You can view their full Bible book collection on Amazon.
Bible Cover
If you decided on purchasing a Bible for that christian woman in your life, you can consider accompanying this with a Bible cover (here are some of the best bible covers for women). The Purple Botanic Butterfly Blessing Bible Cover features the artwork of Jane Shasky, with her fresh
botanicals embellished with elegant calligraphy fashioned as a "carte postale" serving as a background for a signature purple butterfly. The Jane Shasky design is screen-printed on the silky front panel. The body of the cover is embossed with flowers. There is an exterior zipper with a cross engraved zipper-pull, a convenient lay-flat spine handle and 2 pen loops inside. All man-made materials. You could also also check out this deeply rooted in God's Love Bible Cover or this Pink leather Bible Cover.
Bible Studies
There are tons of popular Bible Studies on Amazon from authors such as Beth Moore or Priscilla Shirer. But instead of Bible Studies, how about a resource to help women dive into the Bible themselves without feeling overwhelmed? One resource I would suggest you checkout and possibly gift the women in your life is The Bible Study.
WITH TWO BEAUTIFUL BOOKS: Covering both the Old and New Testament. Each book provides you a roadmap of what to read, and how to break down His Word with powerful inquiry questions – taking you deeper into your relationship with God. Filled with colorful pages and inspiring quotes to keep you motivated and inspired along the way!
DAILY & WEEKLY GUIDANCE: Both books included in the study provide you with a clear framework for studying God's Word each week, and daily guidance to support you in simplifying it for yourself! Growing you as a Christian, and transforming your heart and mind in the process.
THOUGHT PROVOKING QUESTIONS: As you dive into The Bible you will also have questions to learn how to first understand what it means to you, and then apply it in your daily life! Strengthening your relationship with God, yourself, and others.
COLORFUL AND ENGAGING PAGES: To draw you in, create excitement, and propel you forward on the one year journey of studying the Bible and connecting deeper with God.
Subscription Bible Studies
Personally, I find that having a Bible reading plan, helps to keep me on track with spending time with God regularly. For a christian woman striving to become rooted in the word of God, subscription Bible Studies would make the perfect gift. Introducing Sojo Academy. Sojo Academy is a monthly membership for Christian women that provides a practical, streamlined spiritual growth plan. Learn to study the Bible creatively, with fresh Bible Studies delivered monthly, while making real connections with other women around the globe. Learn About Sojo Academy Subscription Bible Studies.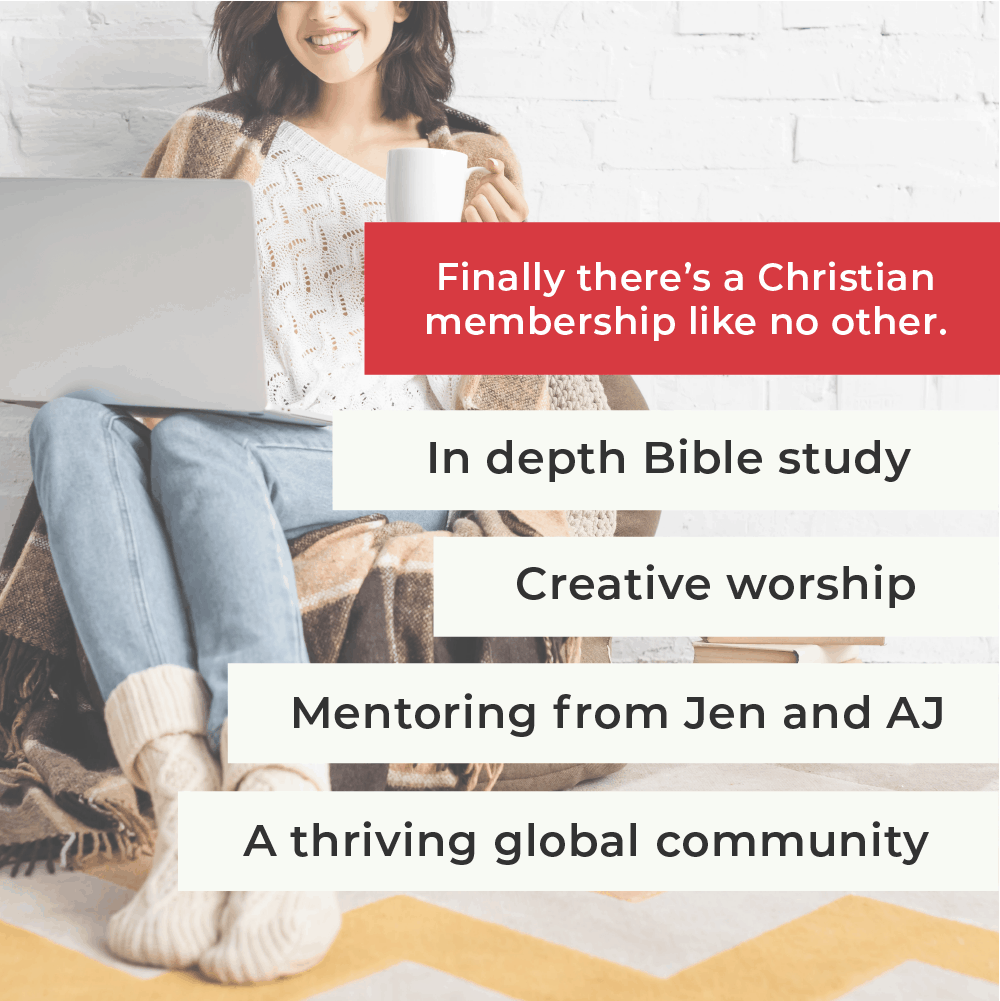 Devotionals
If you are looking for some devotionals for the christian women in your life, you can consider the following best seller devotionals on Amazon.
Bread of Life by Abigail Dodds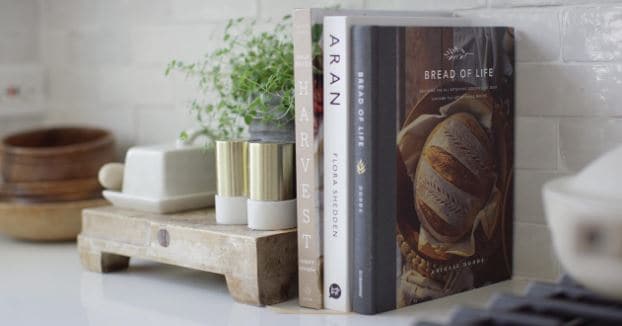 Are you craving for the true bread of life and want to be awash in spiritual gluten? If so, then the devotional book Bread of Life is for you! This book resembles a recipe book in appearance, but it contains more than just recipes. Abigail Dodds has included 11 devotionals that revolve around the theme of bread and Jesus. While the book contains 11 delicious and easy-to-follow recipes, the devotionals are the highlight of the book. They cover various topics while still emphasizing the importance of Jesus as our bread of life. I liked that each devotional comes with a discussion question to help readers further ponder the devotional reading and walk away with an application to their daily lives.
This book makes a great gift especially for persons who are into bread making. It would also work great for friends or women's ministry groups who wanted to learn breadmaking while also while diving into savoring the actual bread of life with the help of the devotional and discussion questions. Can we talk about the photography for a second? It is breathtaking and would make a great coffee table addition. This book has found a new spot on my coffee table and I regularly reach for it as I attempt various bread recipes from the book. I tried the Artisan bread, super easy and it turned out great, looking forward to making my way through all the other recipes. The recipes also include additional process shots especially handy for those new to bread making like myself.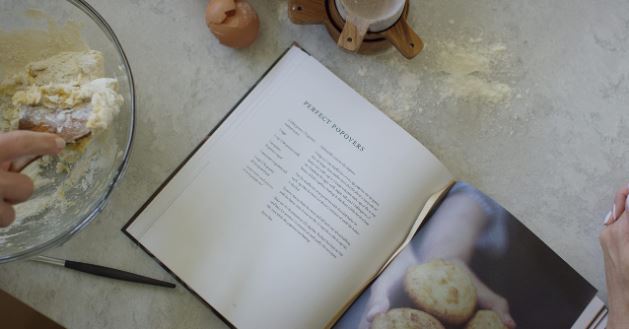 The devotional aspect of Dodds' book that caught my attention was her exploration of leaven. She explains how San Francisco sourdough bread can only be made in San Francisco due to the specific flavor of the air there. Similarly, each of us has a unique "flavor profile" in our lives, which affects how we display Christ to others.
Her devotional reading on a homemaker planning on making chocolate croissants and comparing it to smart talking Christians was also an enjoyable read. We may have the right ingredients to make the croissants, read the instructions, appear knowledgeable about making one but in the end the person has never actually made one before. Same with smart talking Christians sometimes, we talk the talk and maybe have even convinced ourselves that we know the word but lack that intimate connection of actually knowing Christ instead of merely just knowing of him.
The book later concludes by encouraging us to stir up hunger for Christ knowing that it is his good pleasure to satisfy you with himself.
With over 500,000 copies sold. There are over 365 gospel centered devotionals for the whole years. New Morning Mercies is a lovely one year devotional for christian women.
Worry Less Pray More: A worry free devotional guide for women. This purposeful devotional guide features 180 readings and prayers designed to help alleviate your worries as you learn to live in the peace of the Almighty God, who offers calm for your anxiety-filled soul.
Compiled by Our Daily Bread Ministries God Hears her includes 365 Devotions for Women written by Women.
Everyday Faith Christian Gifts For Women
The following gifts for christian women can help them live out their faith daily or even share their faith with those around them.
Prayer Journal
Prayer is an essential part of a Christian's life. A prayer journal can be the perfect solution for someone that wants to get into a regular habit of praying as it acts as a visual reminder to pray. It also forces you to concentrate if you find that you just don't know what to say or your mind goes blank.
A beautifully embellished guided prayer journal with devotional and scripture verses. Adequate space is provided to allow you to write your prayers as well as keep track of how God has worked in your life through answered prayers. With over 9000 reviews on Amazon, you can't go wrong with this one.

Gratitude Journal
We have so much to be thankful for but as christian women we often fail to realize the good things happening in front of us and instead focus on that one thing that isn't going the way we want it to. This gratitude journal for women will help the recipient embrace an attitude of gratitude.
Good Days Start With Gratitude is a 52 week guide to cultivate an attitude of gratitude! It is a self exploration journal designed to focus on being thankful for what we have, the big things in life, as well as the simple joys. Each well designed weekly spread contains an inspirational quote, space to write 3 things you are thankful for each day of the week, and a weekly checkpoint.
Planners
As women, we could all do with a planner to help us keep organized as we try to manage our homes without without feeling overwhelmed. The following planners can help the christian woman in your life manage your daily plans as she keeps God at the center of it all.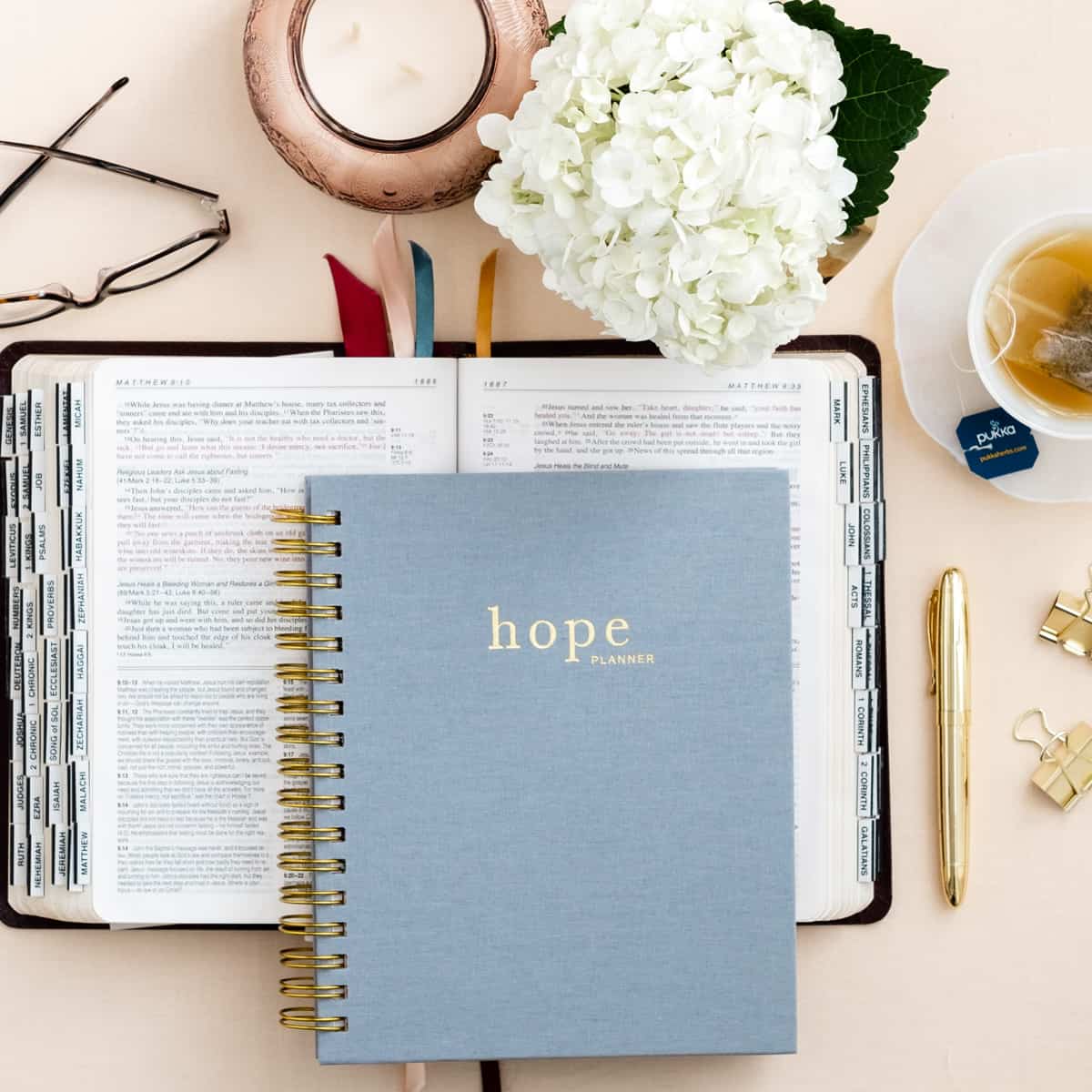 The Hope Planner is more than a daily planner with Bible verses – It's an all-in-one Christian planner that combines a daily planner and prayer journal to help you be organized and put your faith first each day.

Designed by Candance Cameron Bure, this agenda planner includes: monthly and weekly spreads as well as full-year views. Be creative with pages for doodling and expressing yourself, be inspired with encouraging content and Bible verses. This fashionable agenda planner includes gold foil accents, a wonderful gift for any occasion.
Christian Shirts
There are so many cute christian shirts on Amazon to compliment any of the christian gifts for women from above.  The following are some of my favorites.

Subscription Box
Subscription boxes make awesome gifts for christian women. They are simply the gift that keeps on giving month after month. Some boxes also do good. Depending on the box, some proceeds go to support a charity initiative.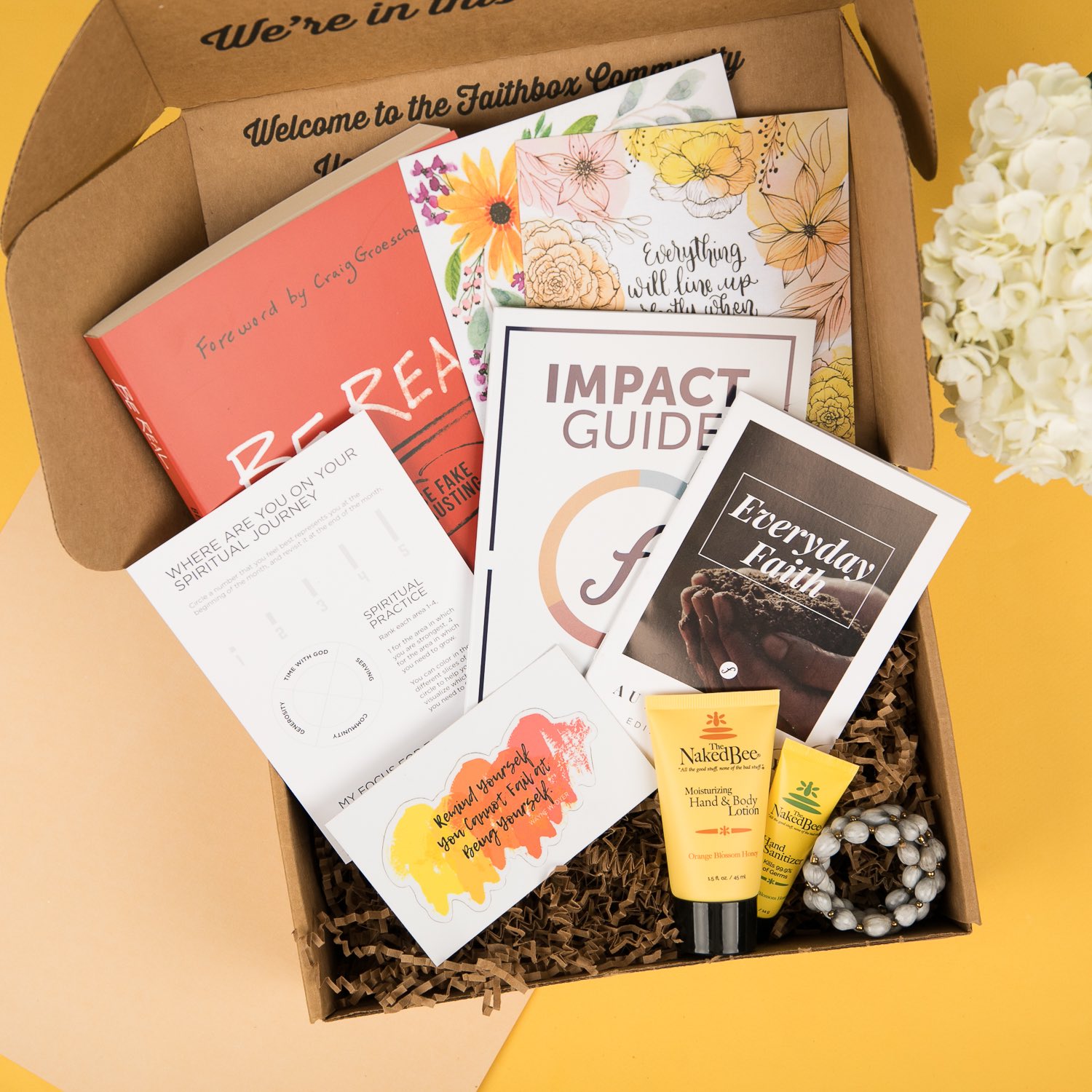 Faithbox is the #1 Christian subscription box to help you grow your faith complete with a daily devotional, unique products from all over the world, and more! Find even more awesome christian subscription boxes.

Home Decor Christian Gifts For Women
I recently purchased a new home and as I have been on the hunt for decor items, I have come to realize how much cute decor items are available on Amazon and at a reasonable price too. Below are some of the awesome wall art and pillow decor pieces I have come across.

Religious Gifts For Her Under $20
If you are on a budget or just looking for some stocking stuffer ideas, here are some christian gifts for women under $20 to consider.
Faith Stickers – For 150 faith based stickers, these stickers are an awesome deal. They are perfect for planners and Bible Journaling or where ever you would like to ad some uplifting messages with a pop of color. Perfect gift for a Bible Journaler or planner! BUY FAITH STICKERS
You can also consider these cute Bible Index Tabs.They are perfect to help you navigate the books of the Bible.  They are durable, easy to apply and a laminated matte film making them water-proof. Other items you could consider include: scripture coloring books, mugs, Bible pens and highlighters, even a Bible Journaling workbook for those interested in Bible Journaling.
Religious Gifts For Bible Study Ladies
When it comes to gifts for Bible lovers, we often think of items like Bibles or even a devotional. While these are great options, here are some other ideas to consider.
Bible Commentaries– There are several options for commentaries online to fit varies budgets. They provide a description of the different books of the Bible as well as provide insights on various passages of the bible.
Bible Dictionary – A fact-and-image-filled guide to the arts, cultures, geography, geology, theologies, philosophies, and lifestyles of biblical times. Easy to use, and full of a wealth of information, the dictionary features: concise definitions of persons, places, objects, events, and concepts.
Concordance – If you're looking for a complete yet simple concordance that allows for precise and accurate word study, The New Strong's Expanded Exhaustive Concordance of the Bible is the ideal choice for your library.
Maps – Rose Book Of Bible Charts, Maps & Time Lines is an outstanding study, teaching and pastor reference resource for understanding biblical dates, geography, events, and much more. Compare Bible times and more at a single glance. Look inside the Tabernacle and Solomon's Temple. Compare religions. There are literally thousands of facts to enrich one's Bible study, understanding, and teaching.
Christian Friendship Gifts
Accessorize a variety of fashions with this inspirational 'Woman of Courage' bar pendant necklace. This antique silver pendant necklace is a perfect gift for all occasions and will remind a friend, sister, daughter, or mom that she is strong and courageous when her trust is in God. Not only is this a wonderful inspirational gift but could also double as a christian gift for your girlfriend.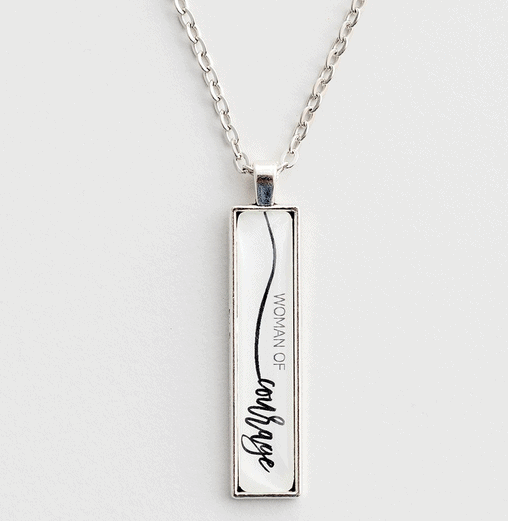 Religious Gifts For Christian Mom
Bible Studies, devotional books or accessories would make great gifts for a christian mom. If you are looking for a christian gift that makes a bold statement, consider gifting a necklace and promise gift box set.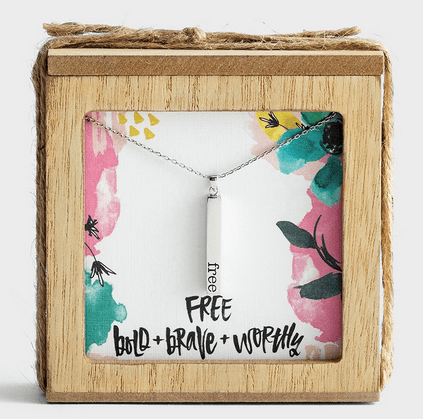 Personalized Religious Gifts
If you are looking for personalized religious gifts, consider an engraved brass pen. I received this as a gift myself last year and fell in love with the Bible verse and customization that went into its design. It also comes with a lovely keepsake box. This would make a lovely gift for pastors or other mentors in your life.
Church Women's Day Gift Ideas
When it comes to church women's day gift ideas, as a ministry leader it can be struggle. Find quality gifts for women in your congregation without breaking the bank. Consider reaching out to local organizations to see if they offer group discounts for products of interest to help you offset costs or if they would possibly be interested in collaborating in some other way.
You could even purchase a variety of gifts and then have women choose from a gift pile at the door.
With that being said, here are some church women's day gift ideas you could consider:
Devotional Book – You really can't go wrong here. Here are some of my favorite devotional books for christian women.
Pen Bookmark Set – When it comes to economical and thoughtful, a pen bookmark set fills the bill. This bookmark set includes a ballpoint pen as well as an inspirational message from Proverbs31.
Mini-Spa Kit – As women, we like to be pampered, while a full blown spa day might be outside of your budget, a mini spa kit or manicure gift set could be the solution.
You can also consider gift ideas like a mug, tumbler or even scented candles.
DIY Religious Gifts For Her
If you are the crafty type, you could print several of these premium printable bible studies or printable bible study guides at your local print shop then add to a nice binder. This would be a great option to gift your kids to help them intentionally grow their faith. You could then pair it with some cute bible accessories.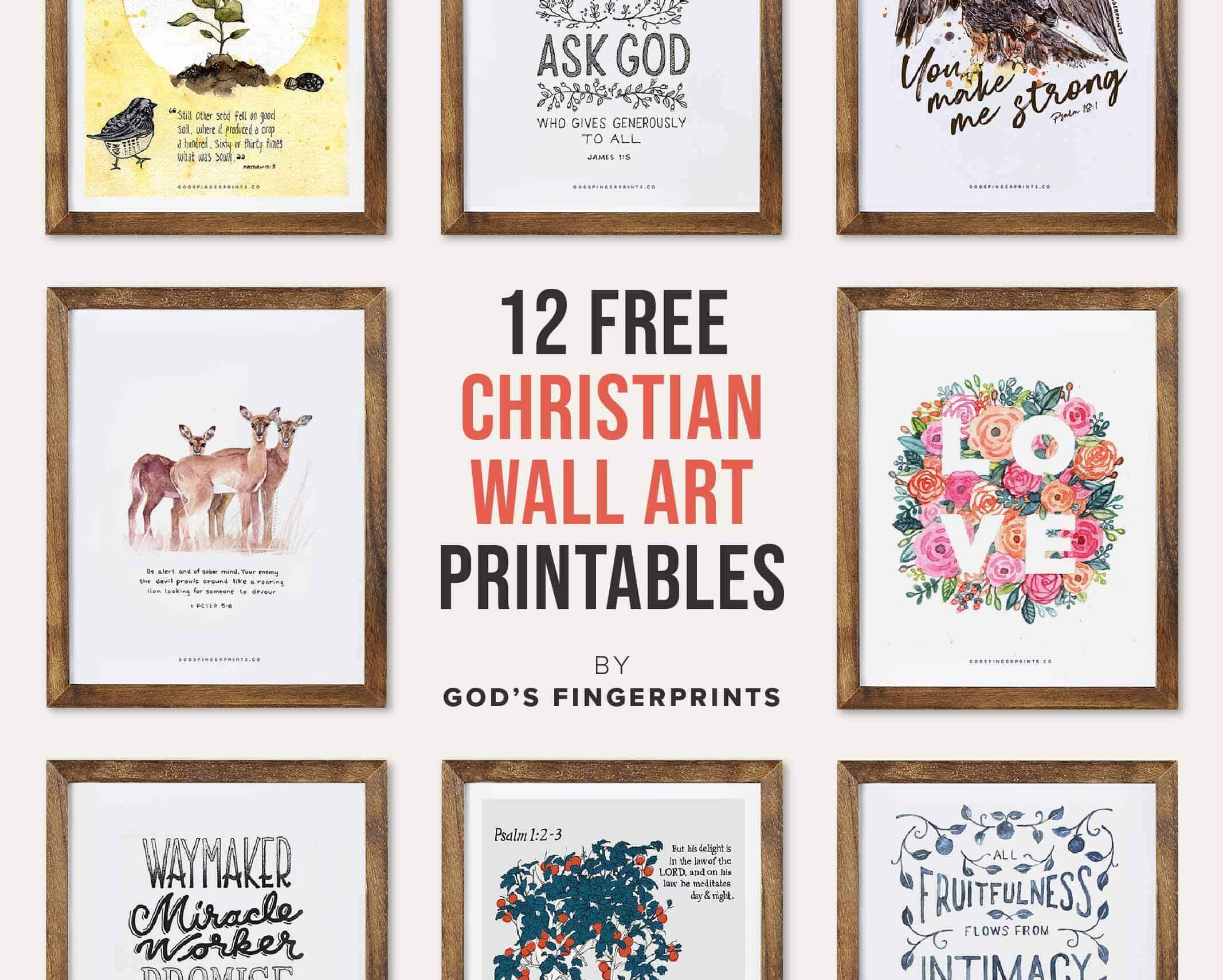 Gods Fingerprints also has a totally free collection of Christian wall art printables for those who love God's word. You could simply print off your favorite and add to a cute picture frame as a DIY option. A thoughtful but also budget friendly option. My favorite wall art from their collection is the "You Make Me Strong" scripture art that features a watercolor golden eagle inspired by the words "I love you, LORD, my strength." found in Psalms 18. Check them out and let me know your favorite's!
I hope you enjoyed our roundup of christian gifts for women, share your favorites from our list in the comments below.
OTHER ARTICLES YOU MAY LIKE:
The Best Bibles For Kids For Teaching The Gospel
The Best Study Bibles For Women
25 Top Christian Books For Young Adults