25 Inspirational Bible Verse Stickers For Bible Lovers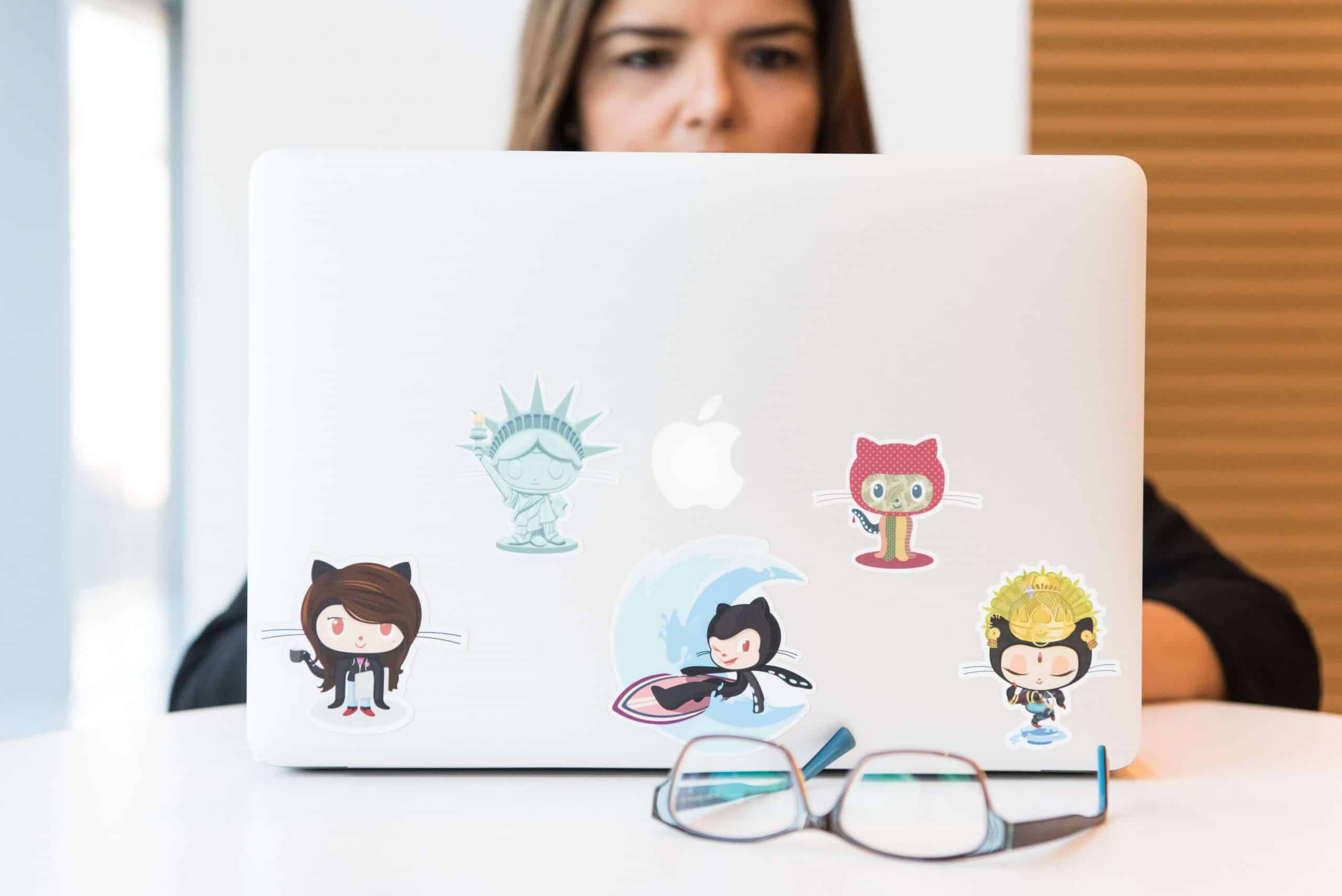 Bible verse stickers are perfect for any page in your Bible and are especially handy for Bible journaling if you aren't the artistic type. They are a great way to personalize your Bible and showcase your thoughts when you struggle with putting them into actual words. Scripture stickers can also be great conversation starters as they often leave people with something to think about when they come across these inspirational sayings.
If you are looking for Bible verse stickers to add to your Bible, your car or even your wall, you are in the right place. Here are 25 of our favorite Bible stickers!
This post may contain affiliate links. You can read my full affiliate disclosure here.
Can I Put Stickers on My Bible?
When it comes to marking, using stickers and drawing in ones Bible, there is lots of controversy surrounding this topic. Personally I don't see a problem with it and think it boils down to a personal choice and what you are comfortable doing. However, I would encourage you to pray about it and let God lead you. If you feel marking or adding Bible stickers in your Bible is disrespectful then don't do it. Consider journaling in a Bible study notebook in lieu of journaling in your Bible.
How Do You Make Bible Stickers?
Stickers are pretty simple to use and really inexpensive. To create your own stickers, you'll need some sticker paper. Before heading to the store to make your purchase, you'll want to determine if you want a white or clear background. This is usually chosen based on what it will be used for (i.e. if you're sticking it over some text then a clear sticker may be best) otherwise, choose the white sticker paper. This clear sticker brand and white sticker brand are my favorites!
If you are on a budget you can also use regular copy paper to make your stickers and then cut out the shapes by hand. You would then proceed with using a tape or glue to secure the sticker to your Bible page or notebook. Alternatively, you can use a handy sticker maker!
Next, all you need to do is open a blank document in Microsoft Word or comparable software, insert a picture or a photo of your choice, display them in different font styles, sizes and colors to create different effects. You can also opt to add shapes. Once you are satisfied with your creation, you can go ahead and print them out.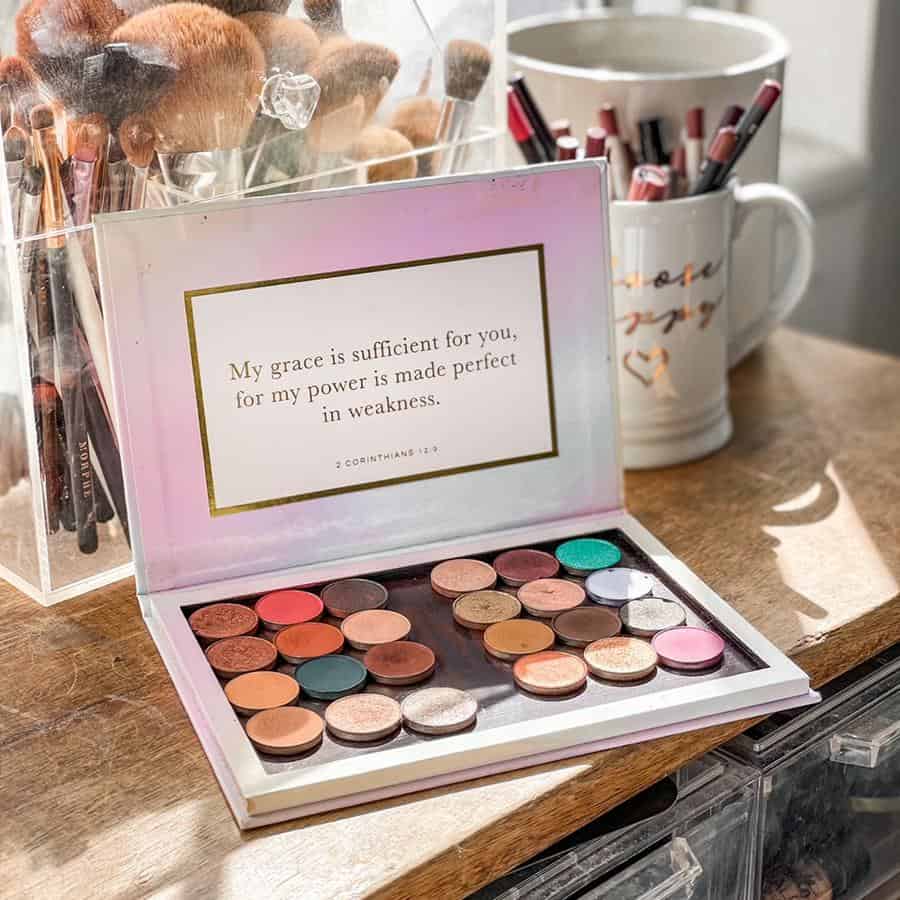 Bible Verse Stickers
You want done for you options, here are some cute ones to consider.
You can now decorate your home or office with Bible verse stickers in the most unexpected places. These Bible Verse stickers come with inspirational messages that will remind you to always remember that God is in everything and God can do anything.
Faith Planner Stickers – This is such a value pack, with more than 150 faith based stickers in this packet for under $6, you can't go wrong with these.
Devotional Planner Stickers – With 650 pieces included, this pack provides the perfect balance of motivation, and promises from the Bible that provides encouragement.
Bible Planner Stickers – A set of 450, that is sure to add inspiration to your week. Perfect for Bible journaling and keeping track of appointments.
Books of the Bible Stickers
There are 66 books of the Bible. That's a lot of books! I don't know about you, but I have trouble keeping them straight. That's where these sticker sheets come in handy. They're great for kids and adults who want to keep track of where to find different books of the Bible or want to keep track of which ones they've read so far. This post on Bible tabs walks you through how to create your own Bible tabs and is a handy resource for those up for the challenge.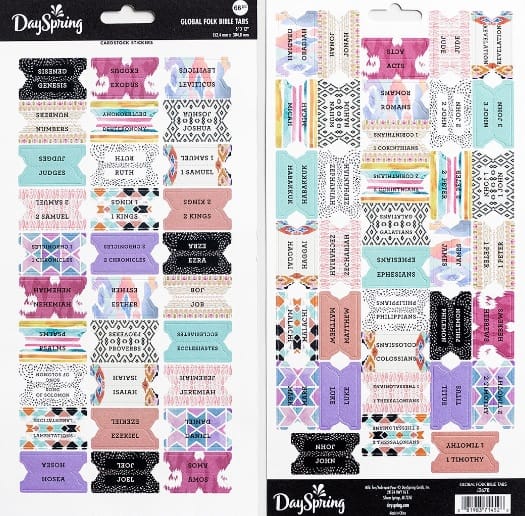 Bible Journaling Stickers
When it comes to Bible Journaling, there are many different ways that people do it. For example, some people use spare notebooks, some may use scrap book paper and stickers to decorate the pages of their Bible or notebook with the verses they want to remember. Other individuals may write out their favorite verses on scrap paper with color pens and then tape them into the desired location in their Bible or notebook. If you feel more comfortable using stickers for bible journaling, here are some ideas to consider.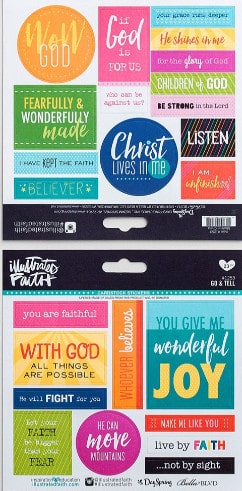 Bible Verse Wall Stickers
Bible Verse Wall Stickers are a great way to decorate any space. Just like a tattoo, wall stickers are 100% customizable so you can find the verse that best suits your needs and personality. They are perfect to help make a room feel more welcoming. Here are some fabulous selections to consider.
Until God opens the next door, praise him in the hallway
Be still and Know that I am God
For I know the plans I have for you declares the Lord
I can do all things through Christ who strengthens me
Happy moments praise God, difficult moments seek God
God is within her she will not fall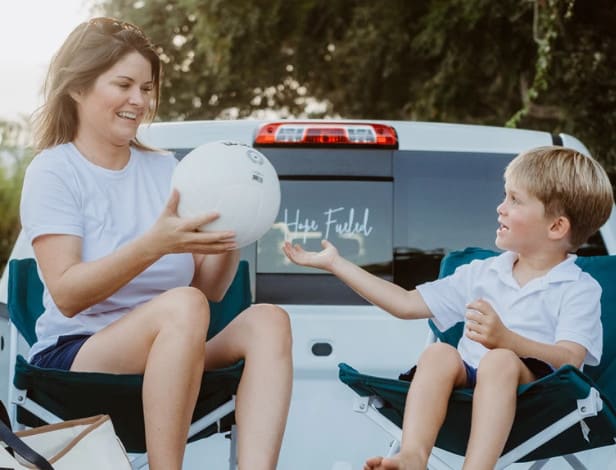 Bible Verse Stickers For Cars
People love stickers, and they especially love using them on their cars because they find them inspirational as well as make other people happy. Bible stickers for cars are not only inspirational, but can serve as a witnessing tool. When someone sees the Bible verse they come to know about Jesus and it can be a conversation starter to sharing your testimony with others.
Are you following Jesus this closely -A lovely sticker to keep drivers from driving too close for comfort.
God is Greater Than the Highs and Lows – Such an inspirational quote, uniquely designed with a wonderful meaning behind it.
Blessed – A bit on the small size but its the perfect addition to any car window, with a powerful message.
With God all things are possible – One of my favorite verses which serves as a constant reminder that whatever it is I might be going through, am not alone.
Just a Girl Who loves Jesus – A cute Bible sticker for female drivers.
Free Bible Stickers
Bible stickers are a great way to decorate your bible, journal or any other book you may have. They are also a great way to spread the love of Jesus Christ.
Luckily, there are many places where you can find free Bible stickers. You could start by going on the internet and searching for free printable Bible stickers. To get you started, here are a few places I have come across that have free Bible stickers available for download.
Scripture Stickers
In conclusion, the Christian Bible verse stickers are a great way to bring faith into your home or office and share your faith with others. The Bible is full of verses that encourage and can cheer people up. They can be used as an inspirational reminder throughout the day, or just to remind you of God's love.