The 5 Best Pocket Bibles For Everyday Life | Free Pocket Bibles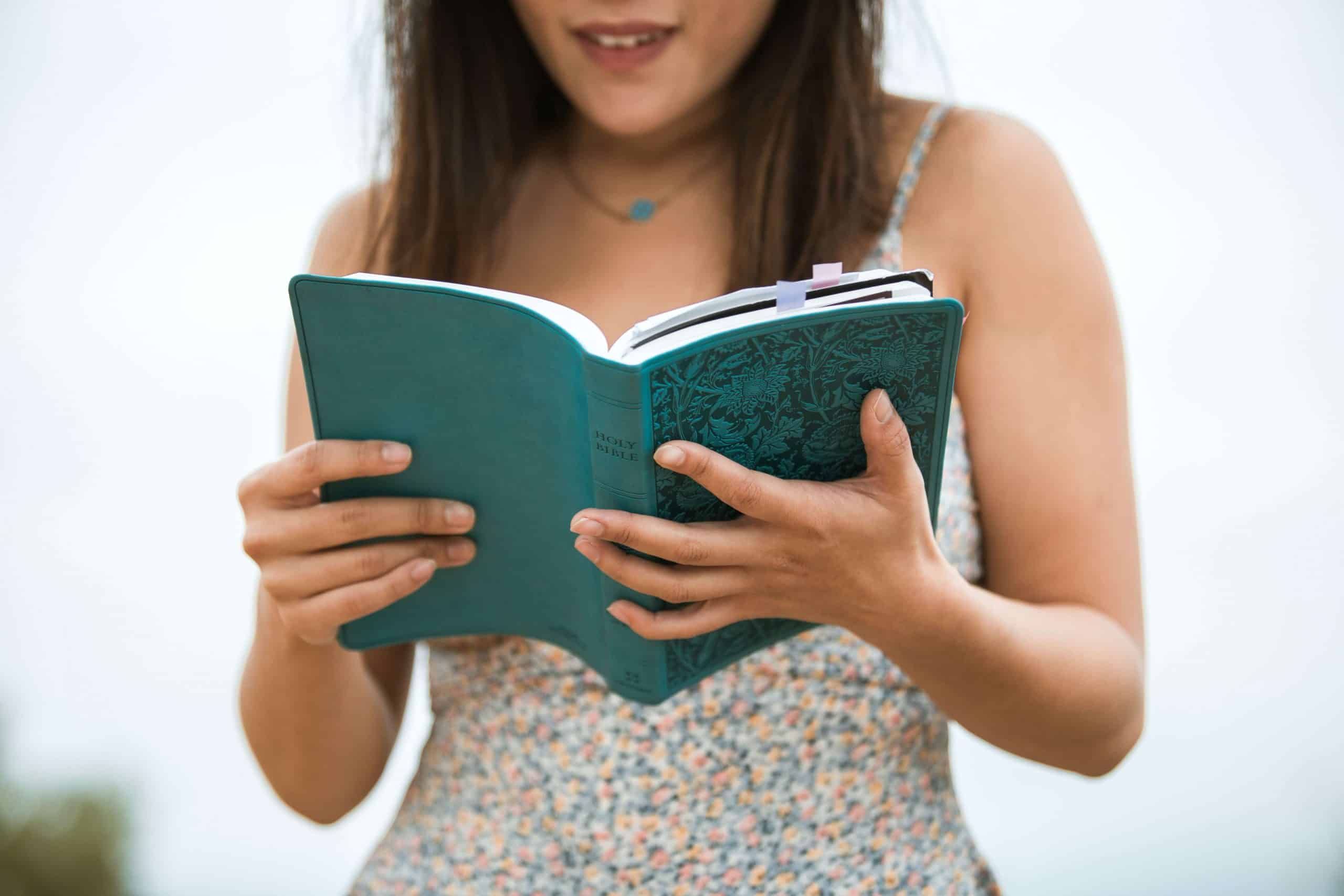 The Bible is one of the most studied and read books in history.
It's also a great resource that brings hope and comfort to the world, no matter what you're going through.
You can dive right into an experience that will change your life forever! Thanks to apps such as the YouVersion Bible app, it makes it fast and easy for individuals to read the Bible on the go but while convenient it isn't always easily accessible for everyone especially those in developing countries.
The Bible is one of the most important stories people need to know – yet it's not easy to access for everyone, hence, we are sharing the best pocket Bibles along with places you can get free Pocket Bibles for everyday use.
This post may contain affiliate links. You can read my full affiliate disclosure here.
What is a Pocket Bible?
Pocket Bibles are also referred to as Compact Bibles. Compared to large study Bibles, they are easy to carry around when traveling as they are small, weigh less and can easily be carried in ones hand or purse.
Where Can I Get a Free Pocket Bible?
There are many free pocket bibles available for students, people in need, or anyone looking to get to know the Bible.
You can find a free Bible by contacting local churches, a Christian family member or friend, your local library or thrift store, anywhere books are sold or consider reading online at biblegateway. Here are some additional places that offer Free Pocket Bibles to individuals:
Bibles For America – Regardless of where you are located, Bibles For America will provide you with a free Bible. Shipping is free in the U.S. only unfortunately.
Free Bibles – This is a non profit organization that have mailed over 30,000 Bibles since 2000. They provide Bibles free of charge to the homeless and the sick and incarcerated.
Mainstream Bible Outreach Society – Limited to persons in the U.S. , they will mail you a printed copy of the NIV New Testament.
Family Broadcasting Corporation – Through their Spread The Word Campaign, they provide Bibles to those overseas only.  Sine their launch, they have distributed over 1,000,000 Bibles to places like: Columbia, Egypt, Iran and Pakistan.
Best Pocket Bibles
Pocket Bibles are great as they allow you to read the Bible from anywhere you are. Its lightweight design makes it easy to carry around. I can put it my purse and take it to church or read it at work. As its paper based and not on your phone or computer It can help you to stay focused on scripture verses when reading, as you are not distracted by various notifications coming in on your devices.
I also like that you can easily share verses with others during discussions as you can easily pull out your pocket Bible from your purse. With that being said, here are some of the best pocket Bibles on the market.
Pocket Bible KJV – Very small and cute compact Bible, lightweight and easy to carry around. The font size isn't large print but more the standard print size you would find in your regular Bible. While condensed in size, you'll find they are still packed with biblical features such as the double-column format, words of Christ standing out in red ink, concordance, Scripture verse finder by topic, a one-year Bible reading plan and full-color maps. With so many cute colors available, this pocket Bible KJV is our top pick for small pocket Bibles.
Mini Pocket Bible KJV – This is a lovely mini pocket Bible that will easily fit into your purse or briefcase. Even though its a compact size, it still has all the amazing features that you would expect in a full sized KJV Bible. With a font size of 6, due to its compact size, it might be a bit challenging to read for those that might be visually impaired.
NIV Thinline Bible – Designed with an easily readable typeface and a slimline size, the NIV Thinline Bible is perfect for taking to church or school, Bible study group, work or even on trips. It's not quite a pocket size, but it'll still fit in most bags or in a larger coat pocket. This Pocket Bible NIV, comes in a variety of different colors to suit individual preferences.
ESV Economy Bible –  The best economy Bible available, it's nothing fancy just the Bible in English Standard Version. This paperback edition of the full ESV Bible is a great choice for bulk distribution. It contains the complete text of the ESV Bible, an article about why reading the Bible is worth it, as well as a plan for reading through it in 40 days. Highly affordable and designed especially for outreach.
Compact Gift Bible NLT – The Compact Gift Bible has all the features you would want in a compact Bible such as: a compact size, leather cover, and gilded edges. You'll get all these great attributes but at an affordable price point. It is very portable, easy to carry, lightweight, expensive and luxurious looking with a nice modern design. It comes with historical introductions alongside a helpful classification of biblical verses to memorize (by topic) at the beginning.
Pocket Bibles
In conclusion, there are many options for the best pocket bibles to study the Bible. No matter what your needs are, you can find a pocket Bible that fits the bill. You may want to consider the features of the pocket Bible such as translation, one with an index, whether or not you want one in a hardcover or paperback to name a few. Once you have finalized your choice, why not pick up a few extra copies and donate it to charity organizations in your community.