10 Important Scriptures on Putting God First In Everything You Do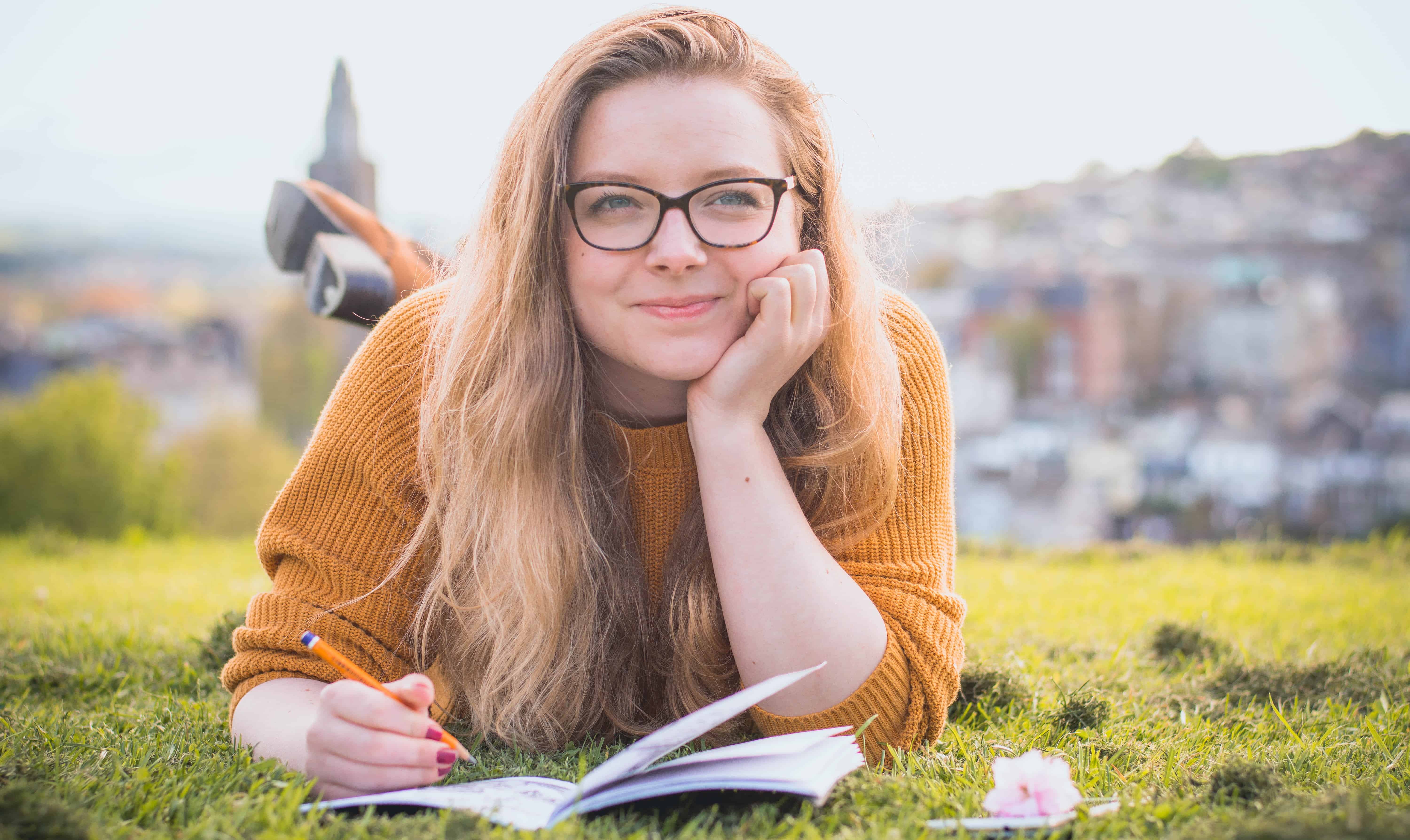 It's a no brainer for many young adults to get up before dawn to ensure they are first in line to get the latest video game, yet when it comes to putting God first, the struggle is real.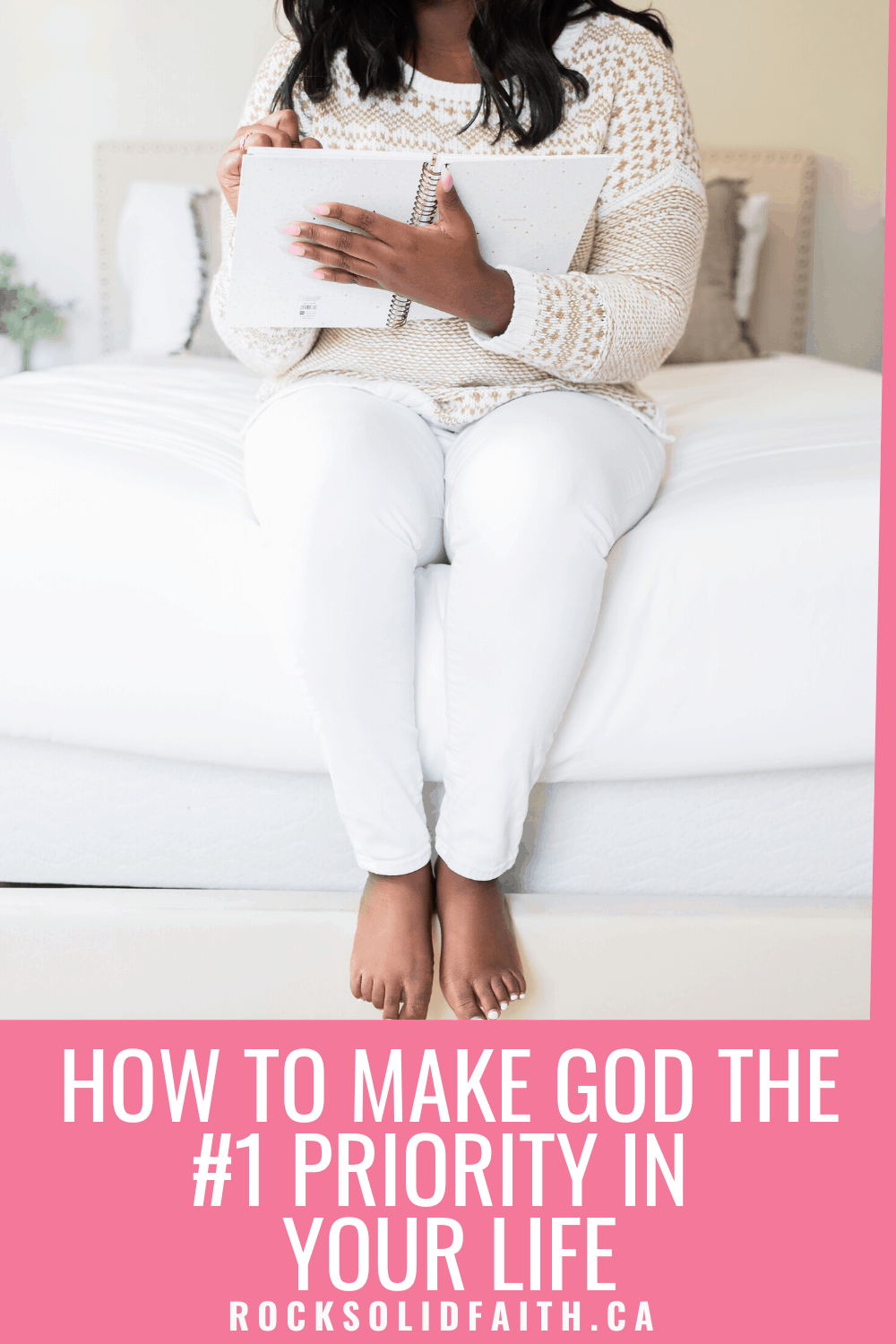 Sure, we can scroll social media for hours but making God priority the minute we open ours eyes seems almost like a dreaded task.
Yes, we know how vital a relationship with God is to our spirituality so why do we struggle so much?
Hands in the air if you make a dash for home the instant you realize you left your bestie, your cellphone at home because you fear you will be missing out? Sadly, if you remembered you forgot to spend time with God, do you then turn around and head back home or stop in your tracks to spend some time with him?
Odds are, you promise to do it after you complete that one thing on your to do list and before you know it, it's the end of the day and you are exhausted.
If you want more from your relationship with God this year, and to begin putting him first in all that you do, here are some scriptures on putting God first to reflect on.
This post may contain affiliate links. You can read my full affiliate disclosure here
Bible Verse About Putting God First

As my eyes struggled to open, I sleepily reached for my phone under my pillow to check on the time.
Oh no I sighed; it was 5:55AM almost time for me to start getting dressed for work. I mindlessly checked the weather, then my emails, then Facebook and Pinterest. Before I knew it 25 minutes had passed. I had not only ignored that still soft voice urging me to start off my day in prayer and pray through the Bible but now I was running late for work. Morning devotions was no longer in the picture at least not if I didn't want to get fired. My day continued just as it started, finding other things to do but the one thing that was truly priority.
Whether it be social media or our to do list, life has a funny way of getting in the way of our time with God; am I right?
Our natural inclination isn't to strive after Godly things.  Psalms 51:5 says: "Behold, I was shapen in iniquity; and in sin did my mother conceive me."
"For the sinful nature is always hostile to God. It never did obey God's laws, and it never will. Romans 8:7"
No wonder that despite our best laid out plans, we still fall short with putting God first. It's not all hopeless though, Philippians 2:13 says: "For God is working in you, giving you the desire and the power to do what pleases him."
To put God first, we have to go against our natural inclinations, we have to go out of our way to get to know him and we can't do it on our own no matter how hard we try. So, if you are struggling consistently to spend time with God, know this. God wants you to get to know him, he loves you unconditionally and is waiting with arms open wide, so pray to him and ask him to help you put him first in your life if that is your earnest desire.
What Does It Mean To Put God First?

What has your priority? Is it spending hours on Netflix or something else like spending too much time on social media?
Grab your favorite journal and reflect on the following. Where are you spending the majority of your time that you could instead be spending it praying and building a relationship with God? Next, think about what you need to put less emphasis on to put God on the pedestal where he needs to be?
Pursue God just as you would any other relationship. Spend time reading his word. Enter each day with anticipation eagerly awaiting what he has to share with you. If you are struggling with taking an interest in spending time in the word over other forms of entertainment that brings you pleasure, here are some ideas that have worked for me that you can give a try.
How Do You Put God First?
#1 Listen to An Audio Bible
Your time with God doesn't have to be overly complicated, you don't have to have that cute journal, the perfect pens, or a devotional book. All you really need is access to a Bible and to invite God's presence. Last year my mission was to read the Bible through its entirety and I did that by listening to an audio Bible.  Not only did I feel like my relationship blossomed with God throughout that time, but it also brought the Bible alive especially when reading through the harder parts of scripture such as the laws. If you want to give this a try, I used the app Bible.is and listened to the NIV Dramatized version of the Bible.
#2 Start with the Gospels
I particularly like the book of John, but any of the four gospels is a good place to start to get an overview of who God is. You could then follow-up with a story themed book such as Esther, Job, Ruth or other book of interest. Its not a race, take your time soaking in God's words and incorporate a notebook where you can pen your reflections or add notes as you study the Bible. This is one advice I wish I followed earlier. Writing down your reflections is a good way to reinforce what you read as well as make note of how God is speaking to you through those verses.
#3 Read the Bible in Its Entirety
There are various plans available to Read the Bible in 90 days or even a year. My one advice is to do what works best for you, you don't need to finish reading the Bible in 90 days. If you would like to read the Bible in the order the events happened, you can consider reading a Chronological Bible. The One Year Chronological Bible is ideal for anyone who wants to take a fresh look at the Bible by reading it in the order the events actually happened. You can read the entire Bible in as little as 15 minutes a day with this One Year Bible, the best-selling daily reading Bible brand. No matter where you are, there's always time to take in some of the incredible stories and lessons the bible provides. Whether you're at home or waiting at the bus stop or just sitting in the sun. Being able to make the smart choice to find a way to read the bible whenever you can, regardless of what's going on around you, is always something that will benefit your life.
 Putting God First In A Relationship
Your spouse can be your biggest supporter in helping you to grow spiritually. Think of your relationship as a triangle, with you and your spouse at the bottom. The closer you get to God, the closer you get to each other. Make time to pray together and for your relationship, asking God to reveal his will for your lives. I would also encourage you to read the Bible together and consider doing a couple's devotional as you both aim to grow together spiritually.
Scriptures On Putting God First
The following scriptures about putting God first have all been taken from the King James Version.
"But seek ye first the kingdom of God, and his righteousness; and all these things shall be added unto you." Matthew 6:33

"Commit thy works unto the Lord, and thy thoughts shall be established." Proverbs 16:3 

"Delight thyself also in the Lord: and he shall give thee the desires of thine heart." Psalms 37:4 

"Honour the Lord with thy substance, and with the first fruits of all thine increase: So shall thy barns be filled with plenty, and thy presses shall burst out with new wine." Proverbs 3:9-10 

"Thou shalt have no other gods before me." Exodus 20:3 
"He that loveth father or mother more than me is not worthy of me: and he that loveth son or daughter more than me is not worthy of me. And he that taketh not his cross, and followeth after me, is not worthy of me. He that findeth his life shall lose it: and he that loseth his life for my sake shall find it." Matthew 10: 37-39
"Whether therefore ye eat, or drink, or whatsoever ye do, do all to the glory of God."  1 Corinthians 10:31 
Bible Verses About Priorities
"Remember now thy Creator in the days of thy youth, while the evil days come not, nor the years draw nigh, when thou shalt say, I have no pleasure in them" Ecclesiastes 12:1

" For where your treasure is, there will your heart be also." Luke 12:34

"And be not conformed to this world: but be ye transformed by the renewing of your mind, that ye may prove what is that good, and acceptable, and perfect, will of God." Romans 12:2
 Putting God First Scriptures

Give Yourself Grace! We all have days where we fail miserably at making God a priority. Don't be too hard on yourself. The key is to get back up and keep trying. Just because you haven't prayed or studied your Bible in months doesn't mean you should give up seeking a relationship with him. Pray and ask God to guide your actions and to help you in making him a priority.
Nothing in life worth having comes easy. Instead of trying to fit God into a time slot, plan your day with God. That could look something like this, listening to some worship music while doing laundry, tuning in to a Christian podcast on your way to work, meditating on scripture over your lunch hour or simply trying out new ways to study the Bible. Start small and eventually you will get to the point of a budding relationship with God.