The Jesus movement was a period during the 60's and 70's which saw thousands of hippies coming to know Christ. It was a period where revival was spreading both rapidly and spontaneously among a generation that was more into getting high on drugs than praising the Lord. This week on the blog I am reviewing the book, Jesus Revolution: How God Transformed an Unlikely Generation and How He Can Do It Again Today.
SUMMARY ON THE BACK OF THE BOOK
God has always been interested in turning unlikely people into his most fervent followers. Prostitutes and pagans, tax collectors and tricksters. The more unlikely, the more it seemed to please God and to demonstrate his power, might, and mercy. America in the 1960s and 1970s was full of unlikely people–men and women who had rejected the stuffy religion of their parents' generation, who didn't follow the rules, didn't fit in. The perfect setting for the greatest spiritual awakening of the 20th century.
With passion and purpose, Greg Laurie and Ellen Vaughn tell the amazing true story of the Jesus Movement, an extraordinary time of mass revival, renewal, and reconciliation. Setting fascinating personal stories within the context of one of the most tumultuous times in modern history, the authors draw important parallels with our own time of spiritual apathy or outright hostility, offering hope for the next generation of unlikely believers–and for the next great American revival.
Those who lived through the Jesus Revolution will find here an inspiring reminder of the times and people that shaped their lives and faith. Younger readers will discover a forgotten part of recent American history and, along with it, a reason to believe that God is not finished with their generation.
Jesus Revolution: How God Transformed an Unlikely Generation and How He Can Do It Again Today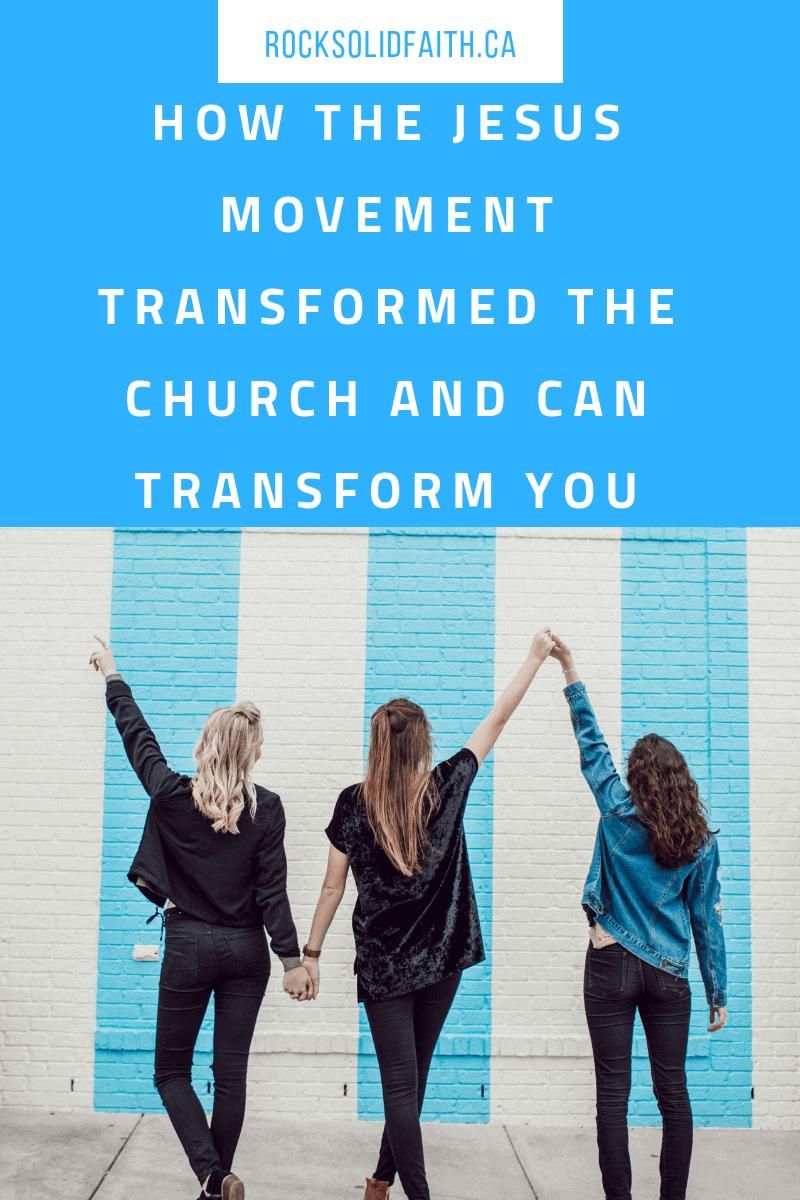 Disclosure: This post may contain affiliate links, which means we may receive a commission if you click a link and purchase something that we have recommended. While clicking these links won't cost you any extra money, they will help us keep this site up and running. Please check out our disclosure policy for more details. Thank you for your support!
BOOK REVIEW: JESUS REVOLUTION: HOW GOD TRANSFORMED AN UNLIKELY GENERATION AND HOW HE CAN DO IT AGAIN TODAY
This book is not what I expected. The book Jesus Revolution promises to walk you through how God transformed an unlikely generation and how he can do it once again in a generation where 75 percent of young people who grew up in Christian homes and churches are now abandoning their faith. While the author did manage to walk us through how the hippies from the 60's and 70's lived and how Jesus managed to transform their lives, I felt it was lacking with a summary of the key methods that were utilized that we can apply to today's generation.
Through historical events such as the assassination of Kennedy and personal stories, Greg walks you through what things were like living in the 60's and 70's. As a reader, you had a clear picture of the environment that was influencing young adults during that period. Just like today, there were broken homes, feelings of emptiness and loneliness, but they felt there had to be more to life.
The Jesus Movement reminded me of the day of Pentecost in the Book of Acts where the spirit of God moved among the people and at the end of it all, thousands were baptized. I found this book a very powerful testimony of the movement of the holy spirit, the change it brings in peoples lives once they are willing to let him lead. The Jesus Revolution is a modern day testimony of what God can do through us once we become willing vessels allowing him to work through us.

WOULD I RECOMMEND
Jesus Revolution isn't a book for everyone. If you are into history and want to learn more about the Jesus Revolution or lived through the 60's and 70's, then you can give this one a read. Looking for additional book recommendations?
Checkout our Book Reviews library for other great christian books for 20 somethings to add to your reading list.