The Best Prayer Journal For Women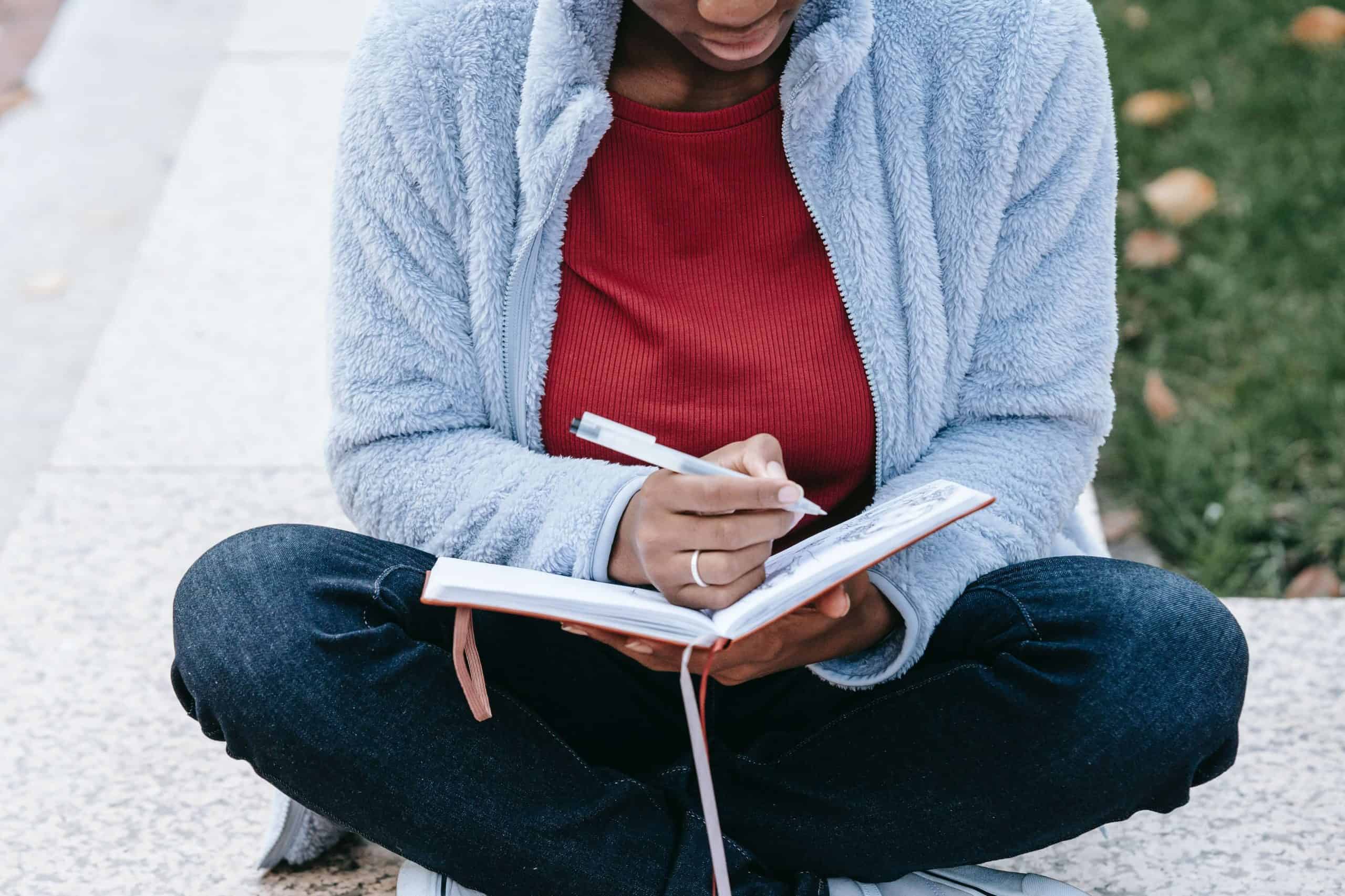 What should I cook for dinner today? Did I remember to turn off the flatiron? Just some of the many thoughts that always seem to pop up in my head as I try to have a one on one talk with God. Can you relate?
Do you find that you struggle with finding just the right words to say when it comes time to pray?
You see your fellow friends praying eloquent prayers and you wonder, where do you even begin.
How does one pray with confidence?
Can you identify?
My prayers just always got interrupted by my to do list or I completely went blank with what to say.
Over the years, my prayer life has grown immensely and much of that I attribute to prayer journaling. Journaling for me has always been an outlet. Whenever I felt sad, or angry, whatever emotions I was going through, my prayer journal provided the outlet for me to express my self best. What I like most about composing my prayers in a prayer notebook however is being able to look back and reflect on past prayers and see how God has truly been working in my life through answered prayers.
A prayer notebook became the solution to a more vibrant prayer life.
In this article, I have rounded up some of the best prayer journal for women, that you can purchase from Amazon.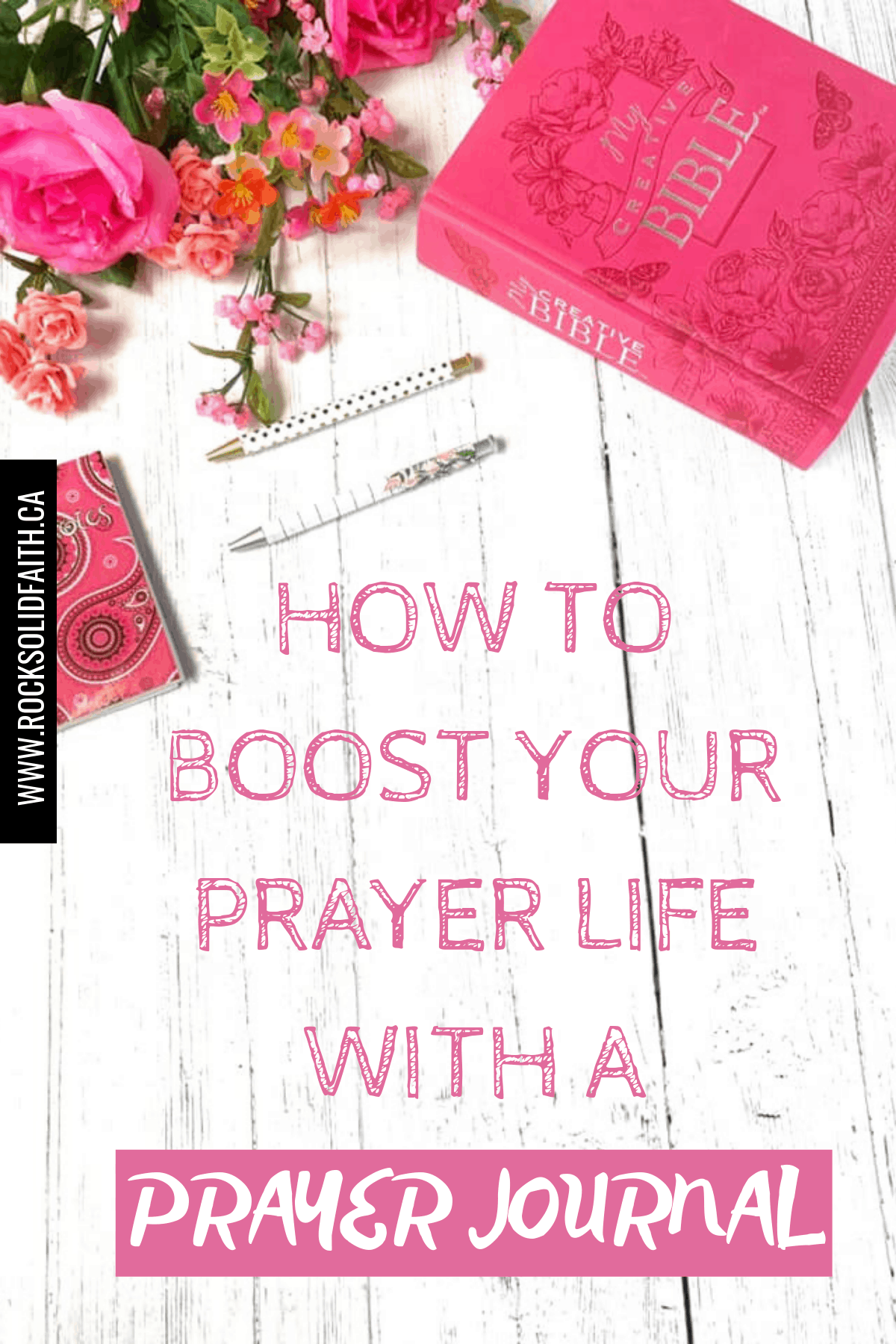 This post may contain affiliate links. You can read my full affiliate disclosure here.
What is a Prayer Journal For Women?
The term sounds fancy, but think of your prayer journal or prayer notebook as a diary of sorts where you can reflect on what God has and is doing in your life and keep track of individuals or situations that you are praying for. You express your thoughts through words documented in a notebook.
Some persons write out their prayers in point format while others write full length prayers. The format for your prayer notebook is totally up to you. Personally, I generally write full-length prayers, I view them as my heart felt love letters to God. Some persons create a weekly prayer journal, a family prayer journal or even a monthly prayer journal. You could journal your thoughts from your daily reading as a prayer or on a monthly basis make note and reflect on what God is doing in your life through answered prayers.
"But thou, when thou prayest, enter into thy closet, and when thou hast shut thy door, pray to thy Father which is in secret; and thy Father which seeth in secret shall reward thee openly." Matthew 6:6
What Is The Main Purpose of a Prayer Journal For Women?

Journaling in a prayer notebook is a creative way of connecting with God in prayer. If you are new to the concept, you might be a bit skeptical so here are 5 incredible benefits you can achieve by getting started with a prayer notebook and developing a prayer log.
A Prayer Journal Keeps You Focused
Back in the day, I found it hard to stay focused while praying. During prayer my mind would wander off to the list of things I needed to accomplish for that day.
Don't be shaking your head, I am sure I am not the only one.
I find it way easier to concentrate when I write my thoughts down than when I try to speak them aloud. If focusing is a problem area for you, journaling your prayers may be the solution to helping you to concentrate on what you wish to communicate to God.
A Prayer Journal Can help You Keep Track of Answered Prayers
There is a popular expression that says, "God is Good, All the time and all the time God is Good". While we know this to be true, do you sometimes struggle with recalling the instances of God coming through for you? I recently went back home to my childhood home where I had the pleasure of reading my diary. It was rather intriguing to take a walk down memory lane and recall all the memories and experiences I had that helped to shape who I am today.
It's the same with a prayer journal. By writing down your prayers, you can look back from time to time and see the goodness of God. It shows your struggles, your growth, and you can clearly see the situations God has worked out for the best for you.  The documentation of your prayer journey can help to reaffirm your faith during times when you might be going through storms in your life. It can also help to remind you of encounters that you can share with others about what God is doing in your life.
A Prayer Notebook Can Help You Keep Track of Your Prayer List
We all have a list of people, things and situations that we are praying about. How many times have you told someone that you would pray for them and then totally forgot? I know I am guilty and you probably are too.
Utilizing a prayer journal can ensure that you don't forget to uphold your promise. You can easily add them to your prayer notebook and have that be a constant reminder of who you need to pray for. This comes in really handy if you struggle daily with knowing what to pray about. You even use it to keep track of Bible verses to pray over your children.
A Prayer Notebook Can Enhance Your Devotional Time
Having a daily devotional or Bible reading plan goes well with a prayer journal. A prayer journal is a great place to record your takeaways from that passage or devotional and then add the practical application in prayer. For example, let's say you read a passage about wisdom. While writing your prayer, you can reflect on the passage you read and pray to God to give you wisdom to make decisions that are pleasing to him.
A Prayer Journal Can Help You Develop A Consistent Prayer Life
Utilizing a prayer journal may help you be more consistent with your prayer life. Your journal acts as a visual cue reminding you to pray and the daily routine of writing helps you to form a habit.
When you rise in the mornings, brew your tea or coffee. Find a comfy spot to reflect on Gods words, and finish off by writing in your prayer journal or prayer notebook.
How Do Women Use Prayer Journals?
In structuring your prayer journal you can be as creative as you would like. Some persons, opt to include sections on praise, prayers and scriptures, but that is totally up to you. Personally, I use the Bible verse that stood out to me in my quiet time and then use that as my starting point for journaling my daily prayers. If you would like, you can also include a section for prayer requests to remind yourself of  various requests you are praying about.
How Do You Make A Prayer Journal Notebook?

For my prayer journal, I simply picked up a cute notebook that I found at my local Dollarama. Personally, I don't fancy prayer binders or large notebooks as I want the flexibility of being able to carry it around with me whenever I travel.
You could do the same or create a prayer binder using cute printable prayer journal online, or go a bit fancier and purchase an actual prayer journal. Designated prayer journals usually have an inspirational cover as well as scripture prompts on pages throughout the book. Here are some examples of prayer notebooks.
The Best Prayer Journal For Women
When it comes to prayer notebooks, this 52 week prayer journal is not only a best seller on Amazon, but is a favorite for many. This guided prayer journal includes: scripture verses, reflections on the Word, and journaling prompts to guide your walk with God and strengthen your faith. Verses are also organized thematically.
Each week includes:
Scripture – An inspiring Bible verse to reflect and meditate on throughout your week.
Reflect – A "Reflect" page with thoughts and questions prompted by the weekly Scripture verse, along with space to record your own thoughts and responses.
Journal – Two full pages to journal your praise for God, your prayer requests, the things on your heart, and how you wish to be taught and guided, as well as a Bible verse about the power of prayer.
Answered Prayers – A tracker with space to record your prayers, so you can see how God moves in your life throughout the course of a year.
Best Guided Daily Prayer Journal
Wherever you are in your prayer life, this 90-day prayer journal( The Lipstick Gospel) is a practical way of going deeper in your relationship with God.
The daily prompts will help you to curl up and spend time with Him—telling Him about your life, your hopes, your dreams, and your fears—the things you find to be lovely, and hard, and really, really funny.
We all find ourselves in "between places" throughout our lives.
Maybe you're waiting for something, longing for something, or working for something, but it just hasn't happened yet. This Prayer Journal (The Between Places) will walk you through 100 days of trusting God when you don't know what's next.
War Room Prayer Journal Ideas
Create a custom war binder for a powerful prayer life with these cute war binder printables. This war binder prayer journal includes:
Over 50 printables to customize the perfect war binder for you
Three styles of calendars to match your style and preference
11 videos guiding you through everything from what a war binder is to creating tabs and dividers (even using a Traveler's Notebook or a Faith Happy Planner as a war binder!)
Walk through of several different styles of war binders to find what suits you best
Daily Prayer Journal
This beautiful keepsake Prayer Journal for Women is a simple yet meaningful journal for women in all seasons of life. Each spread contains space for prayer requests designated in 3 sections: Personal, Family & Friends, and Community. The right-hand side of each spread contains a place to write 3 things you are grateful for as well as a large lined section that can be used however best fits your needs. It can be used for bible study notes, sermon notes, small group updates, bible verse memorization, inspirational quotes, or answered prayers.
My Prayer Journal: A 3 Month Guide to Prayer, Praise and Thanks – This beautiful prayer journal contains 3 months of pages to take notes and reflect on your relationship with Christ. Printed on high quality stock and sized at 8 x 10, it is perfect for both travel and fitting right on your bedside table.
Printable Prayer Journal Template
Have you ever been left stumped with what exactly to pray for someone? Do you desire to improve your prayer life and pray more consistently powerful prayers? Does your war room sometimes feel as if your prayers hit the ceiling and return to you void?
Prayer Points for Today is a power packed guided prayer journal that includes:
✔️ Prayer Points for several aspects of your life including: marriage, children, and the church
✔️ Scripture Lists to guide your prayers each day
✔️ Daily Prayer Organizer to help you add the power of the word of God to your prayers
✔️ Blank Prayer Journal Templates for you to write your prayers
Alternatively, you can Download these Free Prayer Journal Printables
Prayer Planner
Do you have BIG dreams but very little guidance with how to make them a reality? Are you sure that God has created you with purpose, but not certain of your next steps?
Write the Vision: Make the Plan includes:
✔️ 30 Days of scriptures and guided prayer on planning and goal setting
✔️ SMART goal worksheets and strategic planning for goals related to Family, Career, Spiritual life, and Health
✔️ Daily, Weekly, and Monthly Planner sheets
✔️ Vision Board Printables to place your scripture promises and goals plain for viewing
Prayer Notebook Accessories

Once you have your notebook handy, all you really need is a pen or pencil.
I like the idea of  incorporating stickers and washi tape to my prayer entry.
Stickers and Washii Tape is perfect for those who aren't very artistic but want to further add artistic elements to further express your thoughts.
Prayer Journal Examples
Prayer Journaling is a great way to start building a prayer habit. For those just getting started, you could consider this let go and let God prayer journal or this All Things in Prayer Coloring book. The following are some additional prayer notebook resources if you are interested in learning how to make a DIY homemade prayer journal or want further inspiration on developing a sample prayer journal entry.
MORE ARTICLES LIKE THIS YOU MAY LIKE:
The 10 Most Powerful Books on Prayer & Fasting
8 Powerful Scriptures To Start Your Day
How to Become A Strong Prayer Warrior