The Best Leather Bible Covers For Men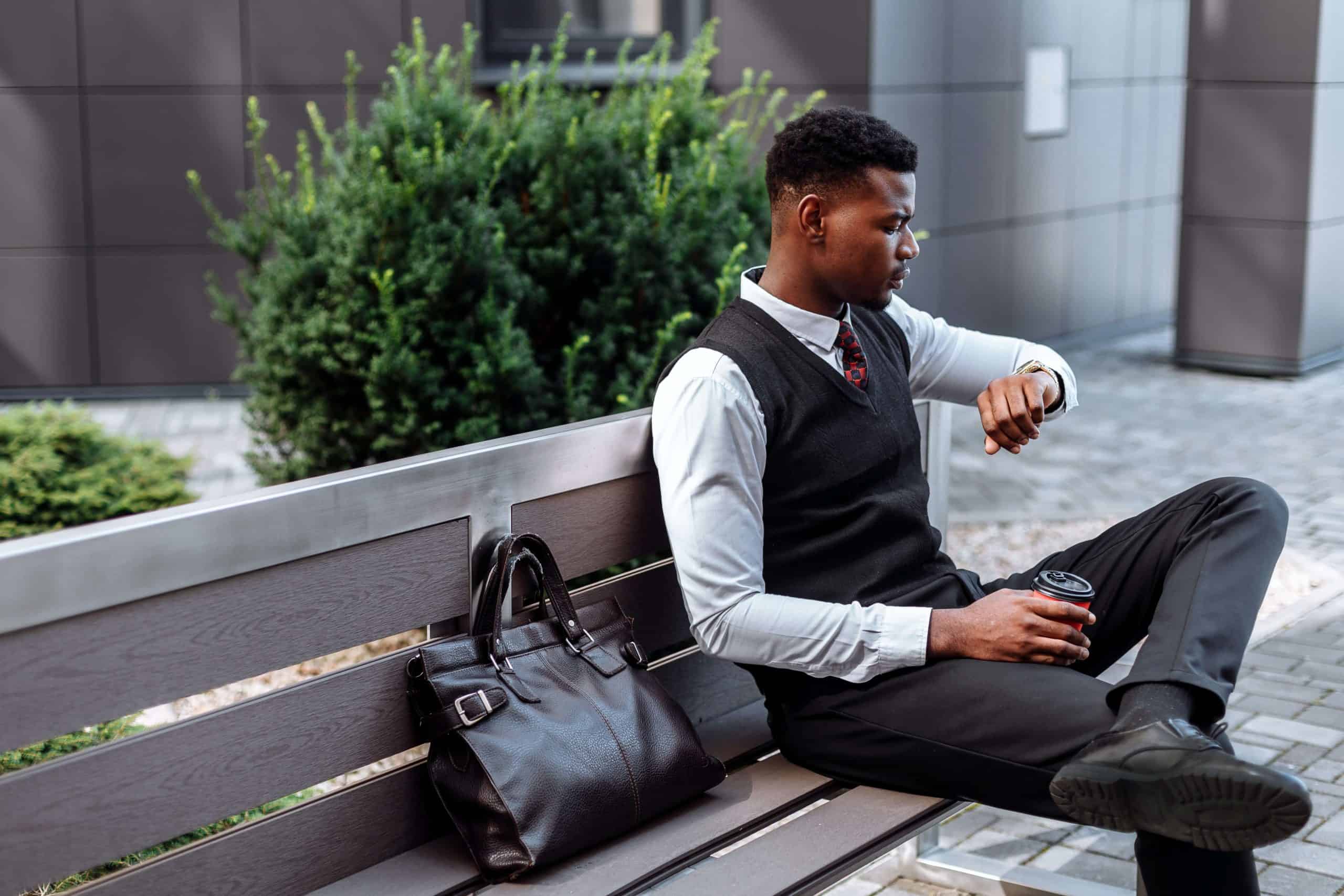 Bible covers are not just for women. Men can also use them to protect their Bibles from bumps and scratches, keep it clean, and avoid damaging the pages.  I particularly like bible covers that have a zipper pocket on the outside to safely store small items like keys or money, as well as pen holders inside for convenience. In our previous post, we explored several fashionable bible covers for women.
In this article, we will be sharing some of our communities favorite options for leather bible covers for men.
This post may contain affiliate links. You can read my full affiliate disclosure here.
Bible Covers For Men
He's been looking for a Bible cover that is stylish, durable and still has ample room for his favorite reading glasses and pens. He wants something unique and masculine in design but not too flashy. If you are stumped on what to buy the man in your life, consider our bible cover suggestions below.
A bestseller on Amazon, this bible cover is by of water-resistant polyester canvas and durable metal zipper. It is soft, lightweight and can help protect your bible from scuffing. Perfect for a standard or smaller size Bible: 10″ x 7″ x 2″. It comes with a front pocket and multiple inner organizing pockets to help you organize your bible study tools. 
Protect your Bible from life's mishaps with this classic gray Bible cover for men made from sturdy faux leather material that is easy to clean and will withstand daily wear. The design features scripture sentiment from Joshua 1:9 in bold lettering accompanied by half the face of a lion. Handle is easy to hold, or slip this Bible cover into a larger bag for easy travel to church or Bible Study.
Ensures your Bible stays clean and safe inside. Pockets provide extra space for organization.
This bible case is made of durable cloth material that is easy to clean and will withstand daily wear and tear. Mr. Pen bible case holds a standard size Bible: 11 x 8 x 2 inches. It has an interior pen loop secures your pen or highlighter when not in use. The cover has an outside pocket that allows you to store church bulletin, sermon notes, paper, or keep necessities close by.
You could also consider this popular Armor of God bible cover alternative that also comes in XXL Bible Covers.
Bible Covers Leather
A Bible cover prolongs the life of your Bible, protecting it from the wear and tear of taking it with you. Even an inexpensive Bible will last longer with this genuine leather Bible cover. Made with genuine leather, this cover measures 10 inches x 7 inches x 2 inches. Perfect for most Bibles that people carry. And the leather strap makes holding and carrying your bible easy and comfortable.
This burgundy embassy alligator embossed genuine leather bible cover helps to prolong the life of your bible while offering additional storage. The two storage pockets are on the exterior of this case. One is a self closing flap style; the other is a zippered pocket adorned with the cross on the zipper pull.  Perfect bible cover organizer! This cover measures 9 3/4 inches X 7 1/2 inches X 1 1/2 inches. 
Leather Bible Covers With Zipper
Zippered Bible case keeps your Bible clean and safe from accidents and mishaps. Interior slip pockets hold the Bible cover in place and pen loops provide a handy place for a pen or highlighter. This brown faux leather Bible cover is made of man-made material that looks, feels and wears like real leather. Durable and easy to clean and will withstand daily wear and tear. An engraved "Faith" metal emblem decorates the front for a classical style.
Bible Covers For Men
As we mentioned earlier, men can also use bible covers to protect their Bibles from bumps and scratches. They are a great way for you or your loved ones to prolong the life of their bibles. Some of our favorite options for leather bible covers include designs that have zippers on the outside for storing small items like keys or money, as well as pen holders inside. If you are looking for a bible cover that will protect your Bible, keep it clean and safe from bumps or scratches, then one of these options above would be perfect.