The Best Journal Bible For Bible Journaling – Highly Recommended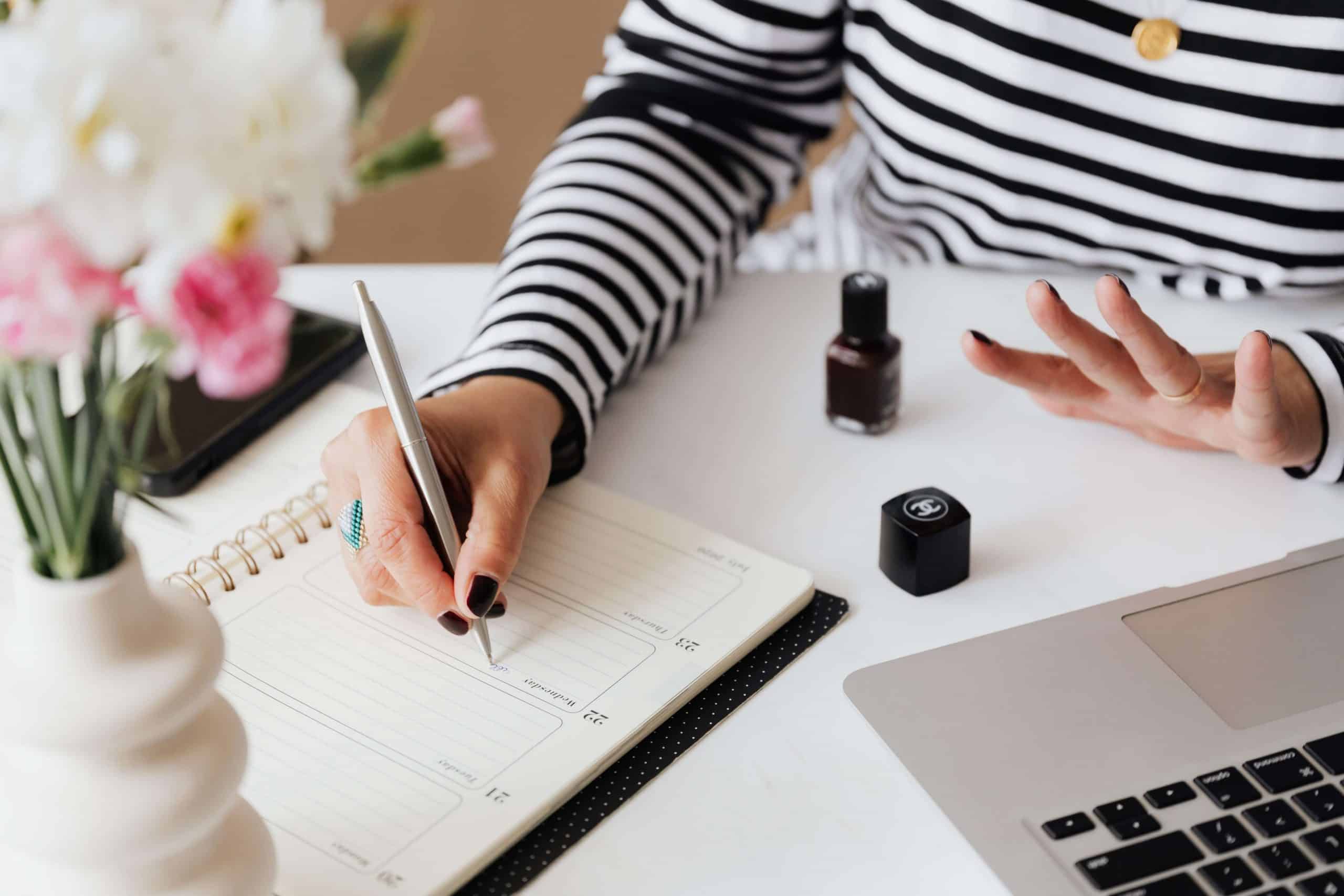 Do you feel like your Bible reading time could use a little extra "oomph"? Perhaps it's time to dive into the world of bible journaling, an incredibly creative and interactive way to explore and engage with scripture. Bible journaling is a wonderful tool for deepening our spiritual life, allowing us to express our thoughts, feelings, hopes, and dreams through art in addition to written reflections.
You don't need any special skills or talents; all you need is an open mind and heart ready for transformation. To get started on this exciting journey of discovering God in new ways every day, one essential item is required above all else — a great bible!
But in order to get started, you'll need the right journal bible! Picking an appropriate style can open up endless possibilities for personalizing and customizing scripture pages – making each entry something special that reflects what you are learning as you read. To help guide you through this process, we've put together some tips and ideas on how to choose the best journal bible for bible journaling. Keep scrolling to find out more!
This post may contain affiliate links. You can read my full affiliate disclosure here.
How To Choose The Best Journal Bible
Choosing the best journal bible that is perfect for you can be a daunting (but also enjoyable!) task. With so many journal bibles to choose from, there are a few things you need to consider before making your purchase.
Firstly, consider the bible translation you prefer reading the Bible in. While this may change in the future, not every translation of the Bible is currently available in a journaling Bible format. Some popular translations you will come across are the CSB, KJV, NIV and NLT.
Secondly, you will want to think about the page color and thickness. Some journaling Bibles, the papers are not bright white but instead have a yellow tint which may affect how colors display when added to your journaling Bible pages. I am more of a bright white paper girl, but if that's not a big deal for you, you can simply disregard. Another thing to consider are thin pages. Thin pages increase the likelihood of your artwork bleeding through, thus being visible on the back of the page.
Portability is also an important feature to consider. Do you want something compact enough to carry around to church or large enough to fit all of your journaling needs? This will determine whether you opt for a compact Bible or a regular journaling Bible.
How much space do you need to journal? Lines in the margins or journaling Bibles with no lines. Most journaling Bible have a 0.5" margins which is small in my opinion, others come with 2″ margins and a select few 3.75″ margins. In considering this you will also need to think about the font size whether regular size works for you or if you would rather a large print journaling Bible.
Once you have given these key features some thought, you are ready to choose the best journal Bible for Bible journaling.
Best Journal Bible – Popular Choice
Illustrating Bible – Spiral Bound
Experience the Bible in an entirely new way with this popular Illustrating Bible! Perfectly designed to inspire beautiful, creative journaling of your faith while you explore God's Word. This high quality premium edition comes complete with a lovely square 9.25 x 9.25" size and single column text at 8 point font – making it ideal for doodles, notes or that special call-out on favorite bible verses as reminders of your relationship with Him.
The CSB Bible is an absolute must-have for any aspiring artist. Its thick journal paper ensures your work won't be ruined by bleed through and its binding lays perfectly flat, allowing even the most intricate artworks to take shape with ease. No matter what tools or techniques you use – from highlighting to painting – this bible will provide a beautiful backdrop for it all! And when not in use, its light gray box with gold foil embossed title makes it look just as good on display as off.
Pick up a copy today and make personalizing His word easier than ever before!
Best Journal Bible For the Non Artistic
When it comes to Creative Bible Journaling, the first thing you will need is a Journaling Bible. In choosing the Best Bible Journaling Bible that's right for you, first narrow down the choices by determining whether you want to be able to create your own art or want Bible Journaling Bibles where the graphics are already created.
If you are non artistic, you may wish to consider a Bible Journaling Bible where the illustrations are already created. You won't have to think about creating graphics but can simply get right into coloring or painting. The following are some options to consider:
NIV Beautiful Word Coloring Bible
Crafted on high-quality paper with a balance of inspiring full-color art and blank space, the NIV Beautiful Word Bible will encourage a deeper and more authentic quiet time. With 500 verses illustrated to help you see the rich diversity of stories, characters, prophecies, rewards, and hope contained within Scripture, you will discover wisdom to sustain you in every season, drawing you deeper into God's life-changing and inspired Word. The following additional translations are also available: KJV Beautiful Word Bible NKJV Beautiful Word Bible. Like most Bibles, the pages are thin however it has adequate journaling space (1″ margin) on the side for notetaking and the font size isn't too challenging to read.
This King James Journaling Bible is single-column printed, with two-inch-wide ruled margins for note-taking, scribing your reflections or creative expression. Nearly 400 hand-drawn, scripture accompanying line-art illustrations are placed throughout the Bible to enhance embracement of The Word. There is an index of the Scripture artwork – line-art suitable for filling. Users will find this an invaluable visual tool for immersion and Bible study.
HCSB Illustrators Notetaking Bible
The HCSB Illustrator's Notetaking Bible combines two hot trends: Bible journaling and adult coloring. Each two-page Bible spread features wide margins with line-drawn illustrations ready to be filled in and adorned with color. This Bible is jam-packed with illustrations, with almost every page having an illustration lettered. There is also ample space in the margins for your personal journaling or to create your own design.
Inspire is a single-column, wide-margin New Living Translation Bible that will be a cherished resource for coloring and creative art journaling. It is the first Bible of its kind―with over 400 beautiful line-art illustrations spread throughout the Bible. This Bible is filled with beautiful artwork and plenty of room for notes.
Best Journal Bible For the Creatives
If you are artistic the following Bibles' may be a good fit to create your own artwork.
NLT Reflections is a single-column, wide-margin New Living Translation Bible. Extra-wide 2.25″ lightly ruled margins make this Bible great for note-taking, journaling, recording prayers, doodling, drawing, and other creative expression in response to God's Word.
ESV Single Column Journaling Bible
This journaling Bible comes with a 2″ ruled margins allowing you to capture notes, prayers, and thoughts right inside your Bible. The ESV Single Column Journaling Bible features an easy-to-follow, single-column format
Experience something special – a Bible journal to help you deepen your relationship with God. This single-column Journaling Bible has thick cream colored paper, loosely ruled lines in its margins and unique covers that make it perfect for creative expression each day! The New International Version (NIV) text is printed using Comfort Print® typeface so you get an enjoyable reading experience as well. Keep the pages of this beautiful gift for many years or pass them down; start writing today and leave behind touching stories from your spiritual journey!
Best Journal Bible For Ultra Creatives
ESV Journaling Bible Interleaved Edition
An art journaling Bible with a blank sheet on every other page. You have a full page to design to your hearts content without covering the words.
I highly recommend giving bible journaling a try — it has truly been transformational in my own life, deepening my spiritual understanding and providing me with a creative outlet to express my thoughts and feelings about scripture. If you're looking for a new way to connect with God that is both fun and meaningful, give bible journaling a shot! And be sure to purchase a quality bible that will serve as your trusty companion on this journey.
Additional Bible Journaling Articles You May Like
The Best Journaling Bibles – Which One Is Right For You?
15 Easy Bible Journaling Ideas For Beginners
The Best Bibles With Notes Space
How to Create Your Own Bible Highlighting System
10 Christian Coloring Books For Adults