What is Scripture Writing? Free 2023 Plans Included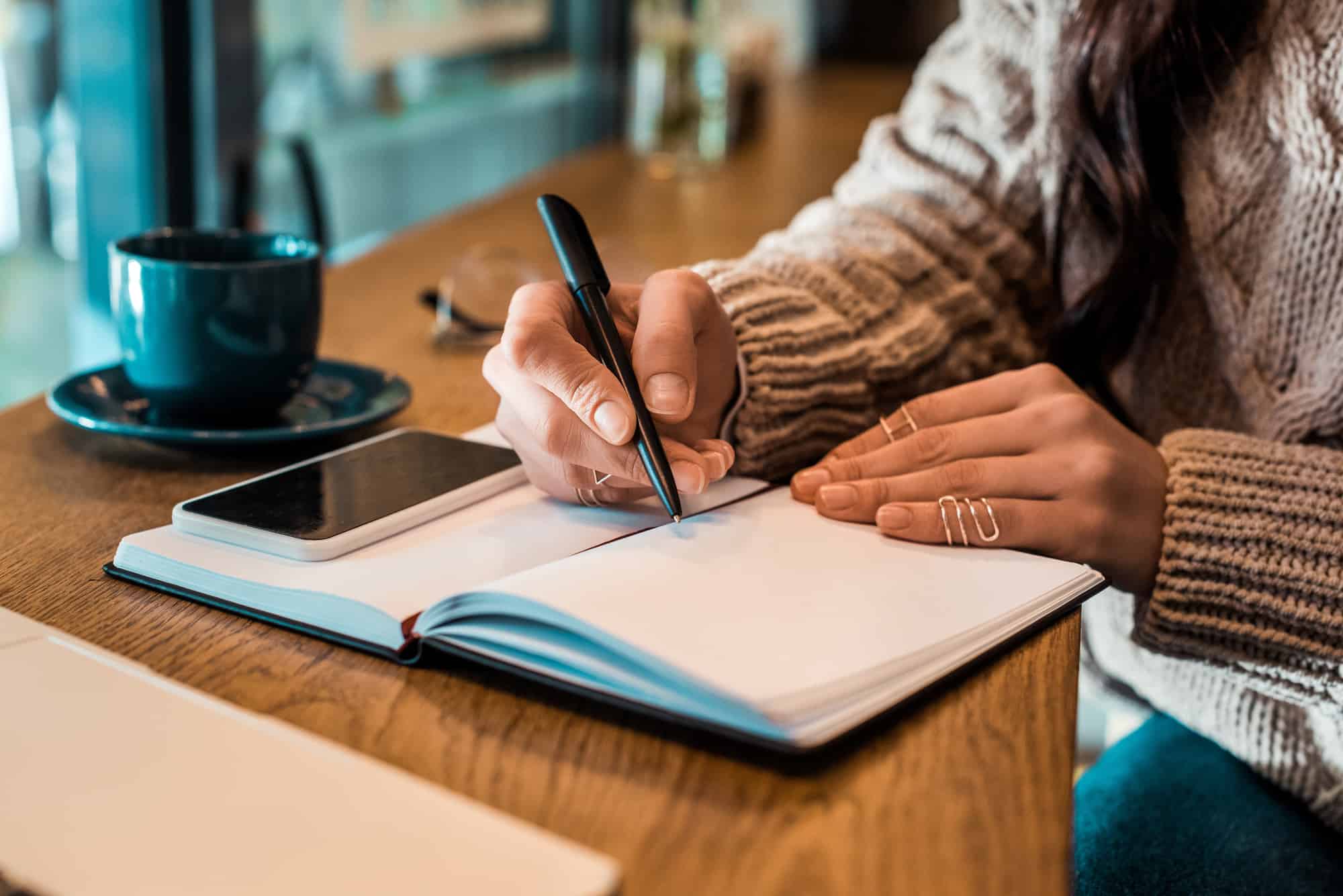 Looking to get started with scripture writing? I wanted to cultivate a closer relationship with God but found that I would get easily distracted. I struggled to focus on the word of God and recall what I read. Daily scripture writing was my answer.
If that's your struggle my friend, a scripture writing plan may be just the thing you need. There are tons of different ways to focus a deeper relationship with Jesus Christ. A scripture writing challenge is one such way and I am excited to show you how.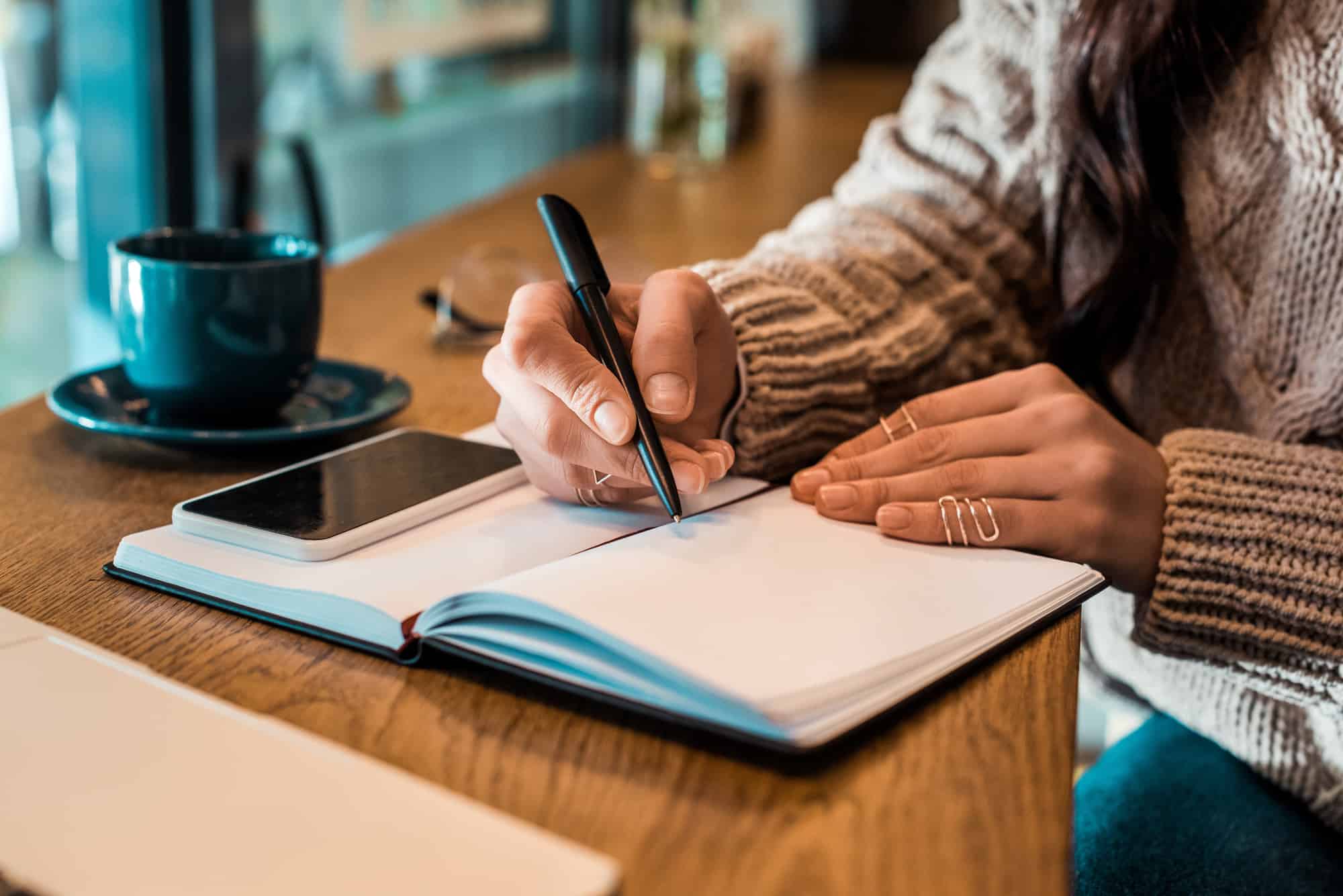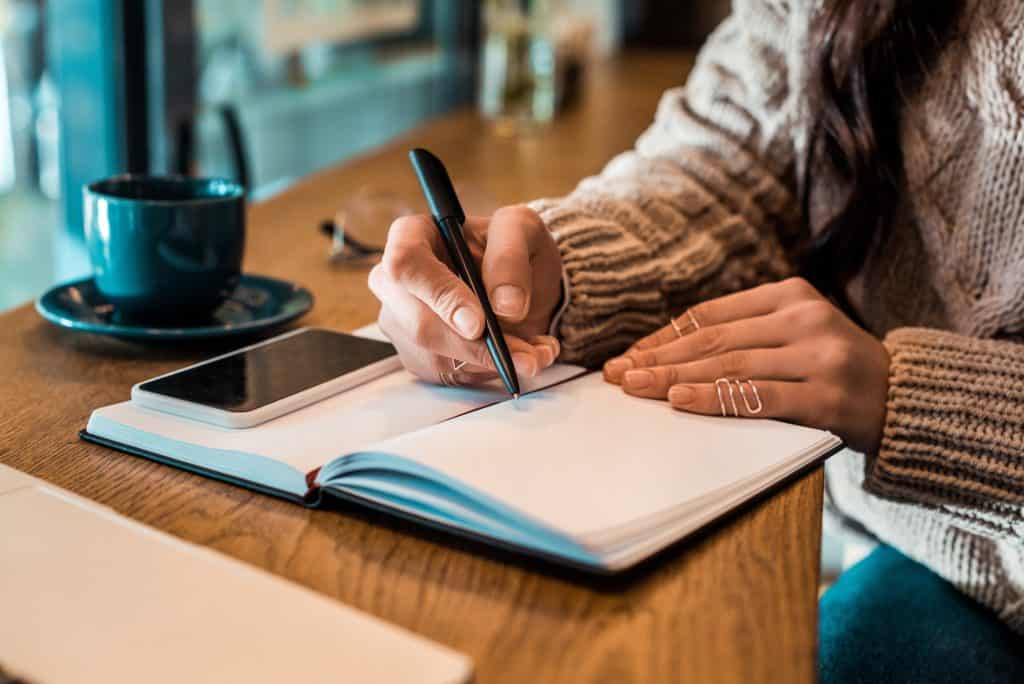 This post may contain affiliate links. You can read my full affiliate disclosure here.
What is Scripture Writing?
Scripture Writing is exactly as the name suggests, writing out scripture. It is a creative way to study the Bible.If you are an avid Pinterest user you are likely to have seen scripture writing plans floating around Pinterest.
Typically these scripture writing plans are topical eg. New Beginnings or Identity in Christ with a verse listed for each day. Individuals will then use a notebook to write out the verses while they reflect on the verse, apply it to their lives as well as write out a small prayer in response. Here is an example of what a scripture writing plan looks like.
Scripture writing isn't a new practice in-fact in Deuteronomy 17:18-20 it reads:
"And it shall be, when he sitteth upon the throne of his kingdom, that he shall write him a copy of this law in a book out of that which is before the priests the Levites:

And it shall be with him, and he shall read therein all the days of his life: that he may learn to fear the Lord his God, to keep all the words of this law and these statutes, to do them:

That his heart be not lifted up above his brethren, and that he turn not aside from the commandment, to the right hand, or to the left: to the end that he may prolong his days in his kingdom, he, and his children, in the midst of Israel. "
Throughout history Scribes were tasked to copy scripture, this ensured that Gods words was preserved and passed down from generation to generation. In the passage above, we see the importance of writing scripture. Kings of Israel were commanded to write out Gods laws that they would be knowledgeable about his commands and learn how to honor God in the process.
On the surface, scripture writing might seem pretty simplistic but it actually has some surprising benefits. It takes as little as 10 minutes a day or longer depending on the Scripture Writing plan that you are following. Scripture writing allows you to savor God's word, as you careful pen each word onto paper.Writing helps you to remember what you have read or even help point out details you may have missed while reading.
Scripture writing helps you to slow down and focus on the meaning of the verse. You are able to build a stronger relationship with God as you are in the word daily.It can also boost your prayer life as it provides a daily prayer prompt so you know exactly what to pray if you struggle with what to say.
Before you knock it, give Scripture Writing a try. It gets you in God's words, allows for greater engagement as it keeps you focused and helps with memorizing verses.
How to Get Started With Scripture Writing
1. Choose a scripture writing plan
To get started, first choose a scripture writing plan. You can opt to write out an an entire book of the Bible, or choose a topical study. While you can find scripture writing plans on Pinterest, which is good news, I find this 12 month scripture writing journal or this Bible study binder with scripture writing plans pretty convenient.
To create your own scripture writing plan simply research verses on a particular topic using a website like Open Bible or simply Google Bible verses about " insert topic". You will then want to compile verses for each day of the month. Alternatively you can opt to write out the verse that speaks you from your daily Bible reading plan.
2. Get your supplies together
You will need a simple composition notebook or if you would rather use a cute bible study notebook like this one. Writing instruments such as: colored pens or pencil, and highlighters are also required. You can also have Faith stickers and washi tape on hand as well to beautify your scripture writing but of course this is totally optional.
3. Pray
Whenever it comes to Bible study, I always encourage individuals to start with prayer. Invite Gods presence into your study time. Pray and ask for guidance that your study time will be fruitful and that he will reveal his will to you. This is a great way to start any Bible Study. Here is an opening prayer and closing prayer for Bible Study.
4.Write scripture
Write out the verse for the day, as you write meditate on the verse. Some persons love to do scripture writing with their favorite music playing in the background, this is totally optional and up to you. Personally I am able to better reflect and hear my thoughts clearer when there isn't any distraction or background noise.
5.Reflect
Write your reflections / thoughts on the verse. Should you choose, you can pair scripture writing with verse mapping should you wish to dig deeper during your study time. Simple steps like reading the passage multiple times in different translations and looking up the meaning of key words will help you gain a better understanding of the text.
6. Get creative
This step is totally optional but is a fun step especially if you are into bible journaling. Doodle, draw or use Faith stickers to personalize the verse / add a creative touch to your scripture plan.
7. Pray
End your scripture writing session in prayer by praying the verse. For example if your passage dealt with forgiveness, pray and ask God to help you to learn to forgive others just as he willing forgives us of our sins when we pray to him for forgiveness.
That's it, easy peasy!
Scripture Writing Plans
Simply put, you pray, write, meditate on the verses then journal your thoughts on what stood out to you from the passage. Download this scripture writing plan and give scripture writing a try or try one of these scripture writing resources below.
Write the Word Journals – I adore these write the word Bible study journals as they make scripture writing easy. They are easy to use as you simply open your Bible and hand write the pre-selected scriptures. The journals come with space to choose a word for the day and journal a prayer, what the day's reading is teaching you, or whatever else is on your heart. They even have Write the Word Journals for kids!
Love The Word Binder – A Bible study binder notebook which includes 12 Monthly Write the Word Challenges (topics include Spiritual Friendship, Money Matters, Cultivating Joy, The Power of Prayer, and more)
Walking With God Bible Study Journal Bundle – Included are 12 monthly Bible Reading Plans to help you gain a deeper understanding of twelve different foundational subjects covered in scripture. There are also 30 Daily Journal Sheets and a Verse Study Worksheet for studying and recording what you hear from God as you read and study each day.
Digital Bible Writing Plan – This is great for Bible study routines! This includes a topical Bible reading plans that can be used on apps like Goodnotes or Noteshelf, If you would like to save on ink. It also comes with the pdf if you wanted the option to still print it out at home as well.
Let me know in the comments, what interests you about scripture writing?
OTHER ARTICLES YOU MAY LIKE:
The Beginners Guide to The Inductive Bible Study Method
SOAP Method of Bible Study Explained
Bible Journaling For Beginners
How to do a Topical Bible Study in 5 Easy Steps
Studying The Bible For Yourself | A Beginners Guide To Bible Study