Free Inspirational Bible Verse Calendars – Monthly Bible Verses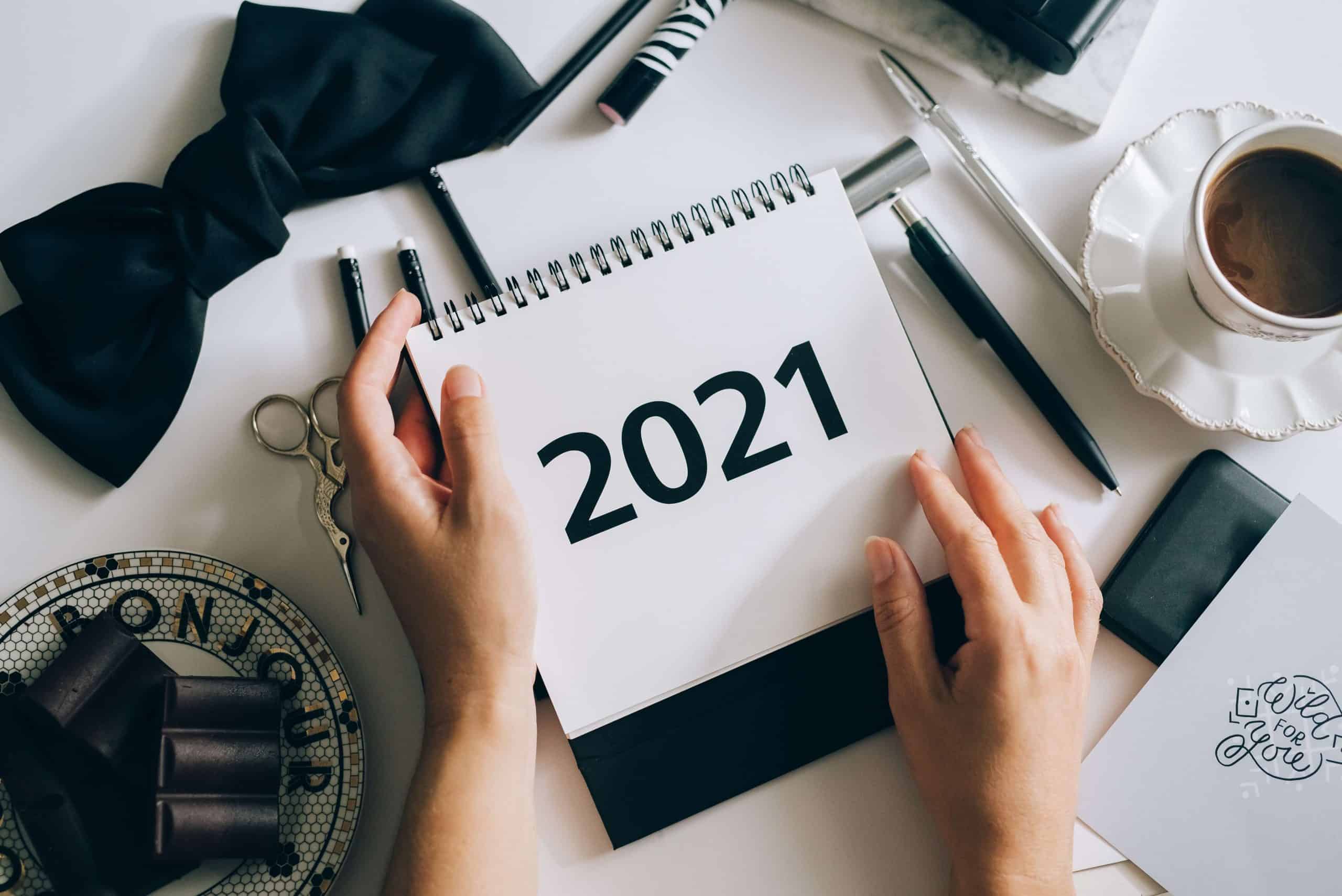 Looking for daily Bible verse calendars to encourage and inspire you but don't have time to search Pinterest for them? Here are several Bible verse calendar printables that you can download instantly. Best of all, they are all in one place.
Need Advent Bible Verse Calendars? Got you covered!
Need a monthly Bible verses or yearly Bible Verse Calendar spread? Got you covered too!
Scripture calendars will not only help you stay organized and plan for a successful month but also can serve as a reminder of God's promises throughout the year.
I like printing these off and adding them to the front of my journal to get a high level look at the activities I have planned for the month.
Ready to download your free scripture calendars? Let's get started!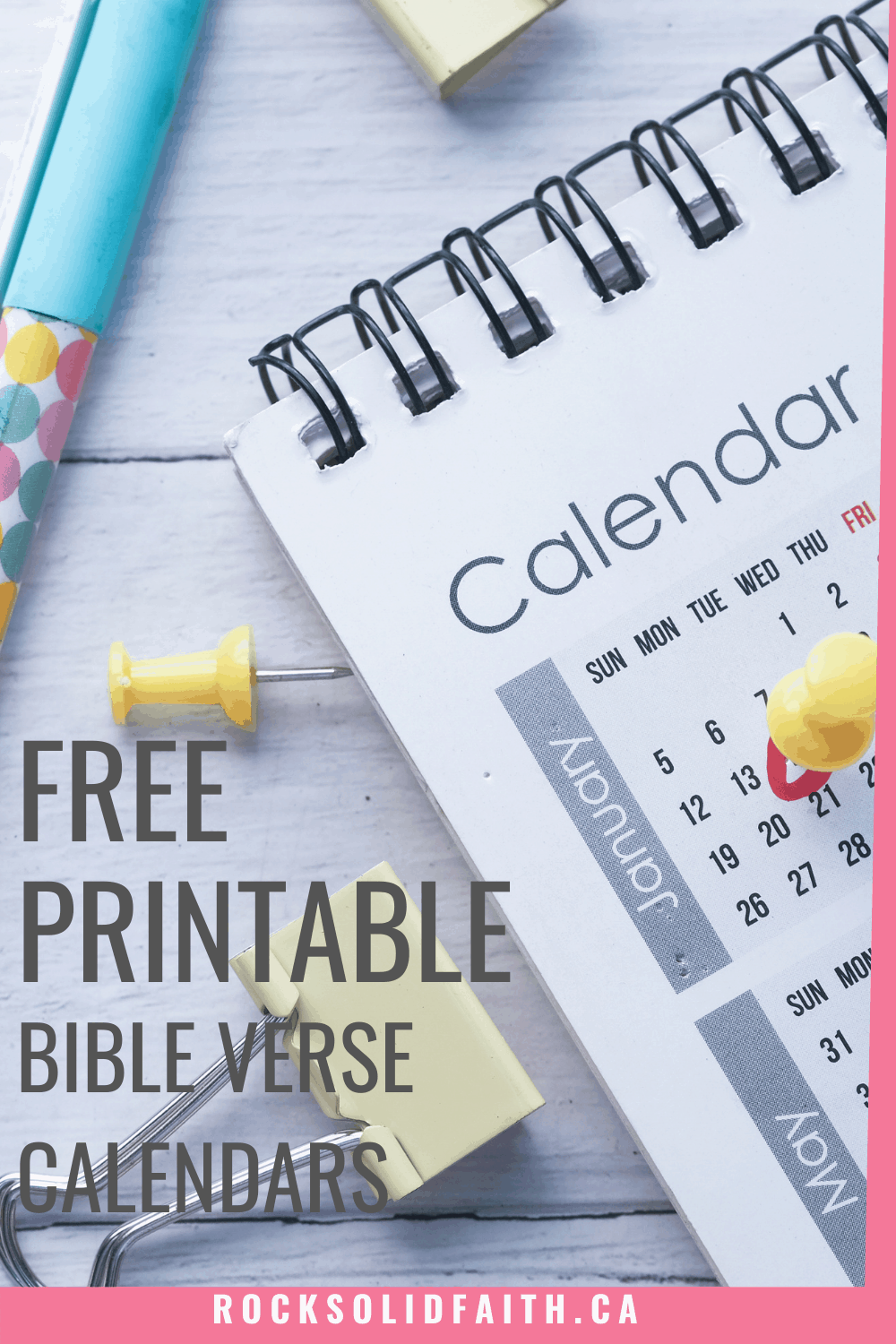 This post may contain affiliate links. You can read my full affiliate disclosure here.
Devotional Calendar & Planner With Bible Verses
When it comes to purchasing a planner with Bible verses, Amazon is the most convenient place to buy planners. Especially thanks to Amazon Prime which allows for free one or two day shipping on most items available from Amazon. If you haven't tried it, here is a free 30 day trial of Amazon Prime. I know you will love it like I do ! Amazon has several stylish options to choose from such as this Red Dove Design 2021 Hand-Lettered Christian Calendar.
My other go to place for devotional planners with Bible verses is DaySpring. Not only do they have scripture verses but they come with monthly devotionals and reflection prompts each month in addition to the regular planning spread you would expect from a planner. This Studio 71 Devotional Planner and the Candace Cameron Agenda Planner are my favorites.
How I Use Printable Bible Verse Calendars
There is something magical about starting a new month or a new year.
I look forward to each month choosing a new calendar view to add to my journal to help me keep track of my plans and schedule for the month.
This year, I am doing things a little differently. I will be using these daily bible verse calendars to help me memorize scripture and stay encouraged throughout the day.
You can consider printing them off on card stock paper and adding them to a cute verse stand or simply pin it on your notice board.
Free Daily Bible Verse Calendars
Watercolor Scripture Calendar by Shining Mom – This floral gold themed bible verse calendar printable is sure to sparkle and add a pop of inspiration and color to any office.
Joy Scripture Calendar by Page of Joy – A Joy themed Scripture calendar that you can print and place in your favorite spot for encouragement throughout the day.
Floral Bible Verse Calendars by Cute Freebies – With Bible verses about blessings as the theme, these scripture calendars have a floral backdrop with verses from the King James Version.
Yearly Bible Verse Calendar by Paper Gifts Forest – This yearly Bible verse calendar comes with three different designs to choose from with the featured Bible verse from Isaiah 46:9-10
Bible Calendar For Kids by Christian Preschool Printables – This Bible calendar card pack is gold! Not only does it comes with a calendar view but it also includes a Bible character theme. Each month you can have a colorful calendar to display in your kids rooms that relates to featured stories you can tell them about for that month.
Advent Bible Verse Calendar
Christmas Advent Calendar For Kids by Thinking Kids Blog – These are so cute, and can be easily laminated and used year after year. A daily devotional scripture calendar to teach kids about Jesus, the gospel and God's plan for humanity.
Bible Verse Advent Calendar by Oh Baby – Looking to do an advent countdown? Try this Bible verse advent calendar for kids.
Advent Calendar & Activity by Sweeter Than Sweets – Want to teach kids the true meaning of Christmas in the midst of all the talk about Santa Claus? This advent calendar and activity is sure to be well received. Can't wait to try this when my kids are older!
Advent Calendar & Activity by Yellow Bliss Road – This DIY advent calendar with activity cards and daily scripture, is the perfect resource for the busy mom who wants to teach her kids the true meaning of Christmas. Just print, compile and execute!
Monthly Bible Verses Wall Calendar
Brighten your day with encouraging passages from God's words with following collection of christian calendars paired with beautiful artwork.
This gorgeous Psalms 2021 wall calendar includes an assortment of scripture taken from the the book of Psalms. This wall calendar is perfect for your fridge, wall or even your workspace and includes bible verses for each month of the year.  In addition to bible verses, it also includes previous and next month reference calendars.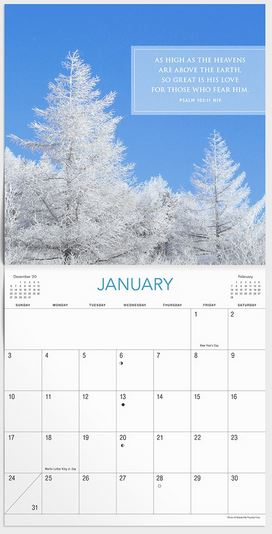 Bible Verse Desk Calendars
DaySpring has an assortment of really uplifting options for desk calendars. Desk calendar options include: uplifting Scripture and prayers to Bible trivia and quotes from your favorite inspirational figures. Not only are these great for personal use but they make great gifting options as well.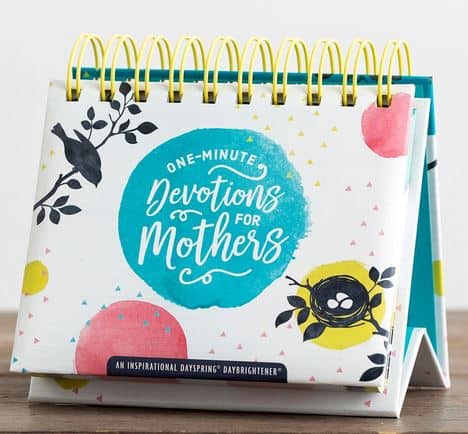 My hope is that these daily Bible verse calendars will help you start each day with God and be reminded of his beautiful promises.
OTHER ARTICLES YOU MAY LIKE
Free Printable Bible Verse Coloring Pages For Adults
7 Engaging Printable Bible Games For Adults