Free Printable Monthly Bible Reading Plans For Busy Seasons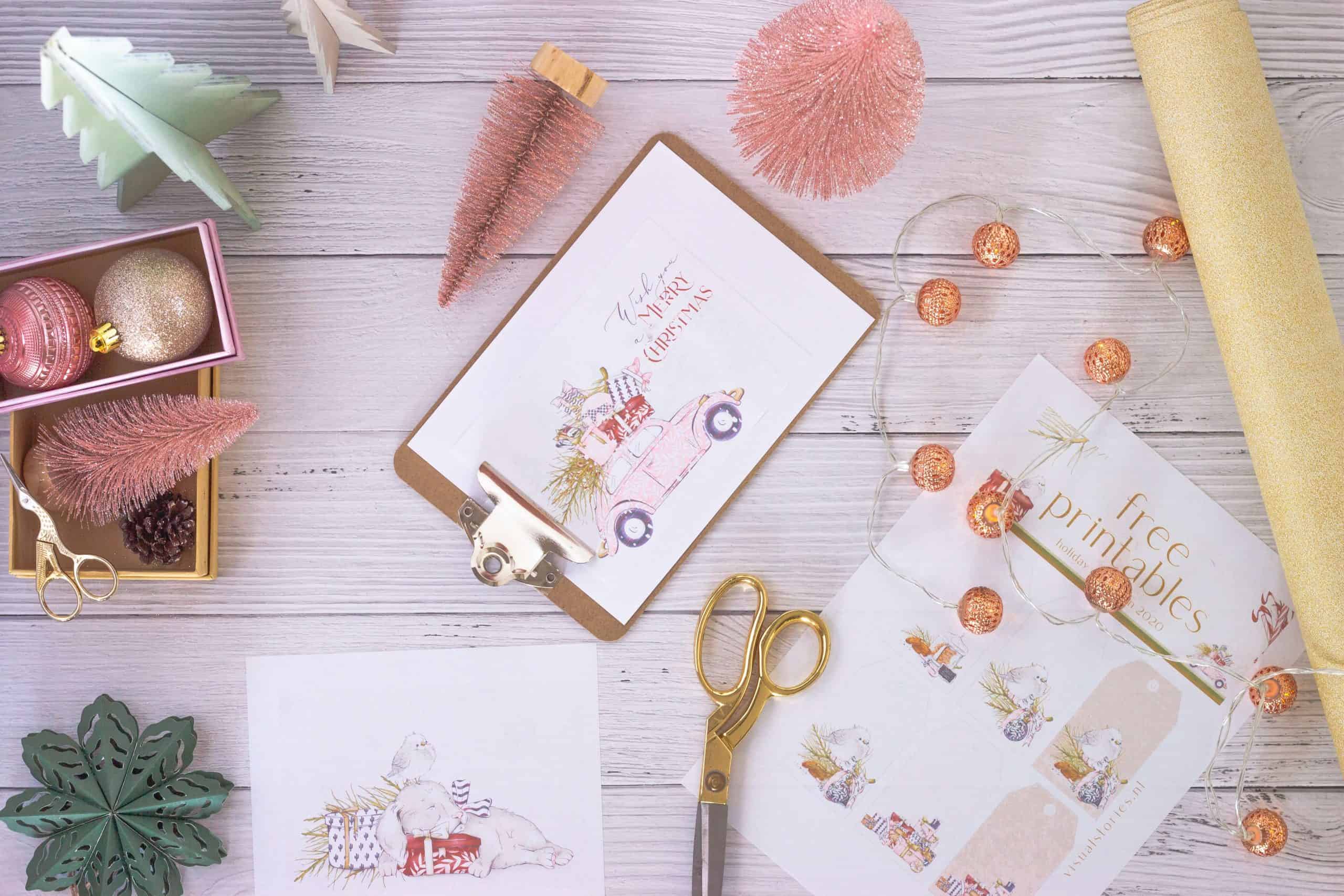 Do you struggle with being consistent in spending time with God? For all my new mama's I feel your struggle, a 12 month Bible reading plan pdf just might be the answer. I find that when I have a plan for my Bible study time, I tend to be more consistent and its also more fruitful. While you can opt to read the the Bible in a year, printable monthly Bible reading plans are a great way to focus your Bible study time by deep diving into a a particular topic of interest for an entire month.
For many Christians, reading the Bible is a significant part of their spiritual life. If you are struggling to navigate a particularly busy season at the moment or have a love for scripture writing, you will love our free monthly Bible reading plans below!
This post may contain affiliate links. You can read my full affiliate disclosure here.
What is A Monthly Bible Reading Plan?
A monthly Bible reading plan has a compilation of verses for you to read for each day within a calendar month. These Bible verses are usually on a particular topic eg. Friendship or they focus on breaking down an entire book of the Bible into small sections, allowing you to read a particular book of the Bible within a month.
Below we have created a free printable 12 month topical Bible reading plan that you can download to start being more intentional with your quiet time with God. These monthly Bible reading plans are especially great for those new to Bible Study and are looking to try different Bible study methods or just wishing to explore various biblical topics. Want to learn more about topical Bible studies and how to create your own? This post on topical Bible studies is a great place to start.
Getting Started With Monthly Bible Reading Plans
Simply print off the monthly Bible reading plans and add them to your favorite binder. Consider having a journal handy to write your reflections on the days readings or even opt to do some scripture writing by writing out the actual verses.
This post on verse mapping has some wonderful tips on how you can use verse mapping to get even more depth from these monthly Bible reading plans. You can download the 12 month Bible reading plan pdf as a single document or you can download the individual files below.
Free Printable Bible Reading Plan
These printable Bible reading plans cover a new topic each month, with the daily scriptures listed so you know exactly what to read each day. For each month, I have listed 30 scriptures without the actual months printed on them that way you can choose to do them as outlined below or in whichever order you choose.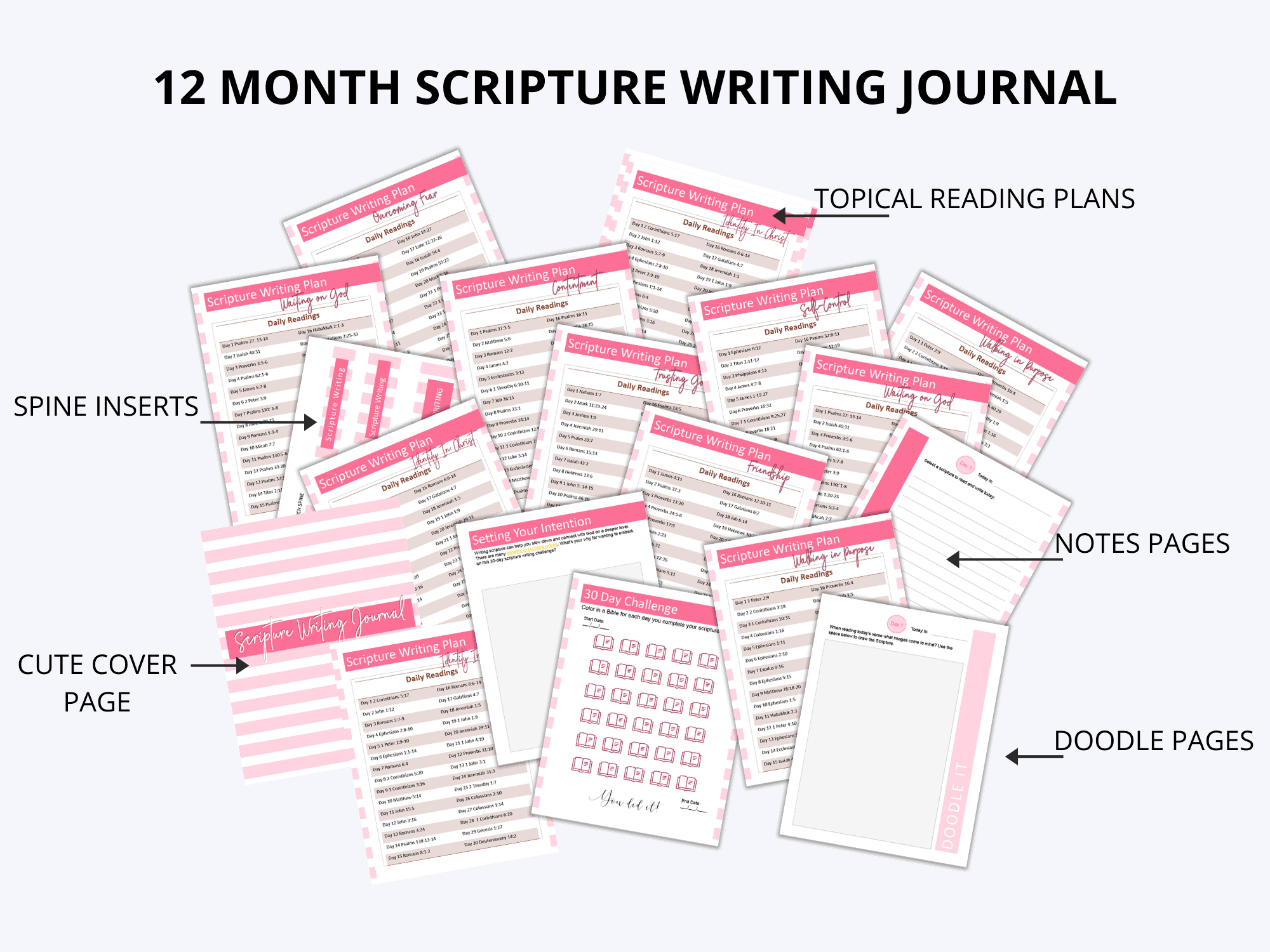 Should you choose you can also download the matching Scripture Writing Journal to doodle and write down your reflections.
Additional Printable Monthly Bible Reading Plans
Here are a few additional simple Bible reading plans you may wish to include during your quiet time with the Lord!
Study Women Of The Bible – Have you ever wondered who was Deborah, Naomi, or Rahab in the Bible? These bite sized Bible study guides on various women in the Bible is a great place to start and learn lessons from these Bible characters that we can apply to our lives today. These Bible study Guides are reasonably priced at $5 and below.
Scripture Writing Plan – 12 monthly Bible Reading Plans to help you gain a deeper understanding of twelve different foundational subjects covered in scripture. Included in this bundle are: verse cards, binder tabs, daily journal sheets and a verse study worksheet.
Inductive Bible Studies – Want to learn how to study the Bible for yourself? These Inductive Bible Studies can help. Use this 40-day inductive Bible study guide to walk you through an in-depth study of what it means to rejoice always, a Bible Study on Philippians.
15 Minute Bible Reading Plan – Frustrated with Bible Reading plans that you never complete? Bible Verses For You offers a unique Bible reading plan that takes only 15 minutes a day. The plan starts off with easy to understand practical books such as 1 John then dives into the more challenging books. Also included are these awesome resources: Spiritual goal setting sheets, Bible flash cards, coloring pages, prayer resources and much more. For 50% off use coupon code: savehalf Download your 15 Minute Bible Reading Plan!
Monthly Bible Reading Plans
The bible is an incredible book with wisdom for everyone. It contains stories of love, war, and peace that can be applied to our daily lives today. If you want to read the bible but don't know how or where to start, we have a monthly bible reading plan printable that will help guide your way through some of these amazing biblical passages. Don't forget to download your free monthly Bible reading plans today!