5 Tips On How To Dress Modest While Still Looking Cute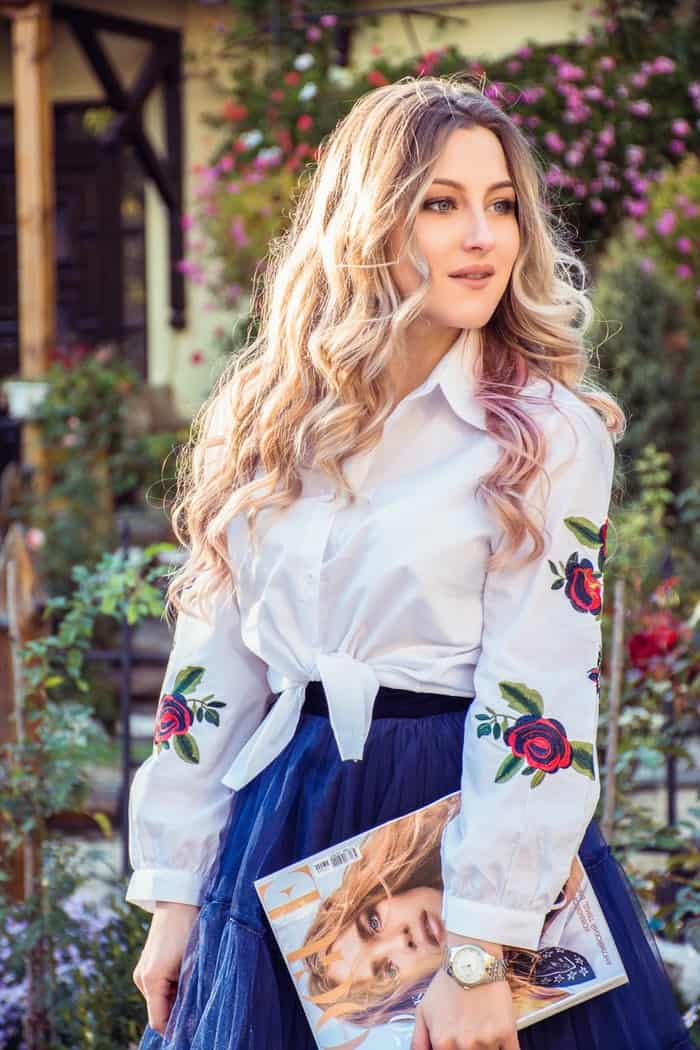 LOOKING FOR TIPS ON HOW TO DRESS MODEST BUT CUTE? HERE ARE 5 WAYS TO STANDOUT WITH A MODEST WARDROBE
My parents didn't want me pursuing fashion. They had nothing against it. In fact, they are very much into dressing up and styling classic designer pieces. However, they are Carribean…which means: the best profession for their child is in the sphere of medicine or law. You know, something stable. Something safe.
I completely understood. However, there was no way a right-brainer like me would or could ever land in those professions.
They understood this, too.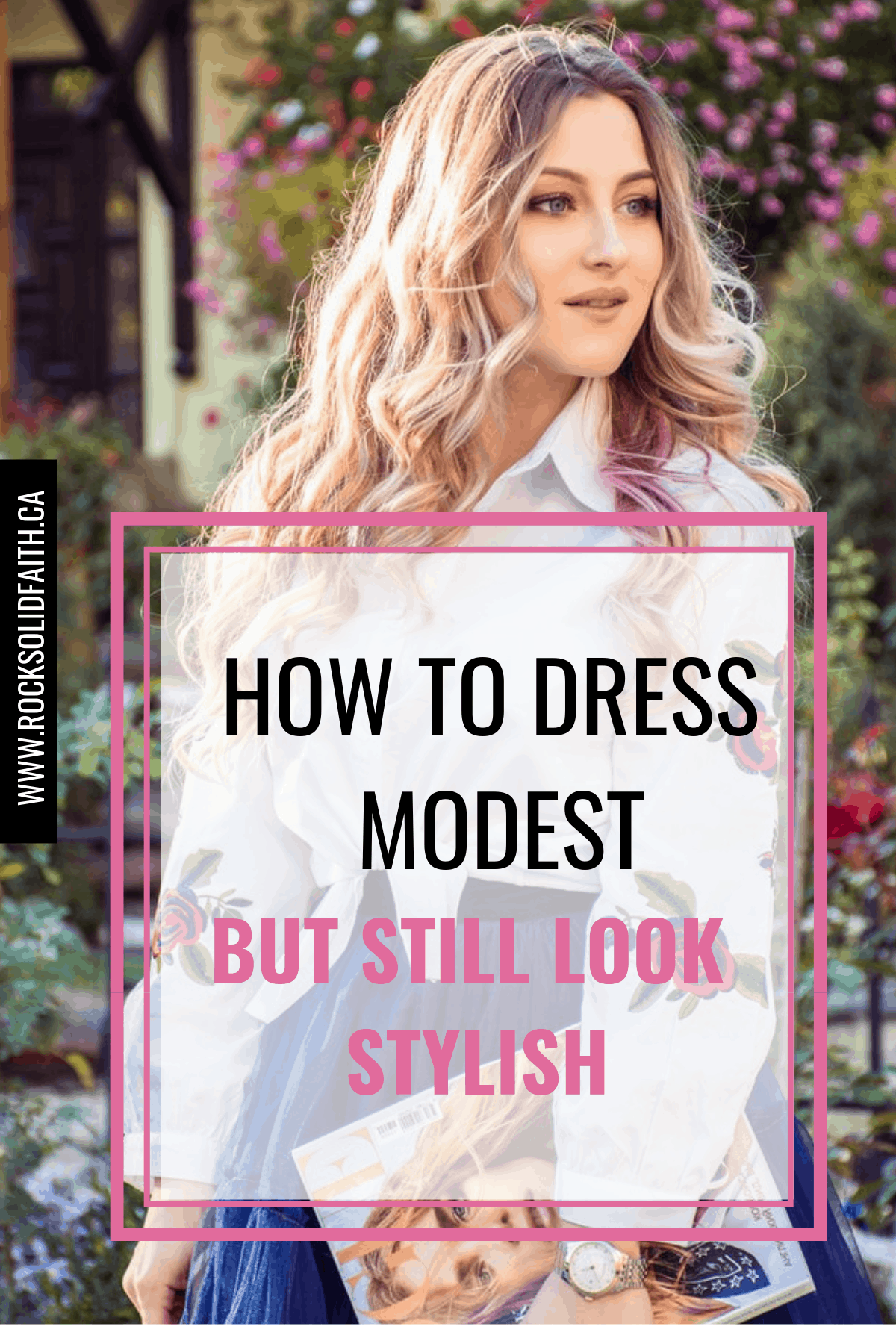 Ever since I was a little girl, I was creating. From writing poems and short stories to skipping recess for cross-stitching and sketching my imaginary clothing line. Creating my own looks, however, was my favorite past-time. I was an extremely shy child and I quickly found that my personal style did the talking for me. My mother always taught me to dress modestly and I took it as a fun challenge to create combinations that made me stand out amongst my peers.
My journey to discovering my role in fashion wasn't at all horrendous — though my parents were wary, they were always supportive even when I wasn't a hundred percent sure what I would do. I never felt like I had to prove myself but God took it upon Himself to show up distinctively in my freshman year of college.
I began landing internships at top fashion magazines and became the only American finalist as The Best International Fashion Blog in the 2013 Cosmopolitan UK Blog Awards. My parents were able to see all God can do through something that can easily be seen as vain. On the outside, it was my fashion sense that got the attention of the world but spiritually, it was Christ in me.
I currently cover inspiring stories of young women in fashion over at Teen Vogue. However, majority of the time, I am collaborating with top fashion and beauty brands and still, sharing the love of God through my own brand.
One of the main reasons I built Adorned in Armor is to equip women to conquer life obstacles in style. I did it to showcase that you can love God and still look good!
How to Dress Modest But Stylish
I'm well aware there are varying standards of modesty but one thing we can all agree on is this: modest clothing doesn't have to mean frumpy. I am an advocate for making a statement without compromising who you are and I've come up with five easy tips for you to do so, too. Here's how to dress modest but cute:
Trendy Modest Clothing : Take Note of Trends
A lot of women believe that in order to be modest, they can't experiment with the latest fashion trends.
Wrong.
Fashion is all about experimentation and as long as you know what your standards of modesty are, you will be able to better find pieces that meet your standards.
So it really begins with your interpretation of: what's considered modest clothing? Once you have established this, you'll come to develop some basic but pronounced guidelines as you build your closet.  
Have you ever noticed that oversized silhouettes are pretty much everywhere? I'm talking statement sleeves and palazzo pants (my favorite — see my photo below)…everywhere. Think: from the runway to magazines at the supermarket to the store you frequently window-shop!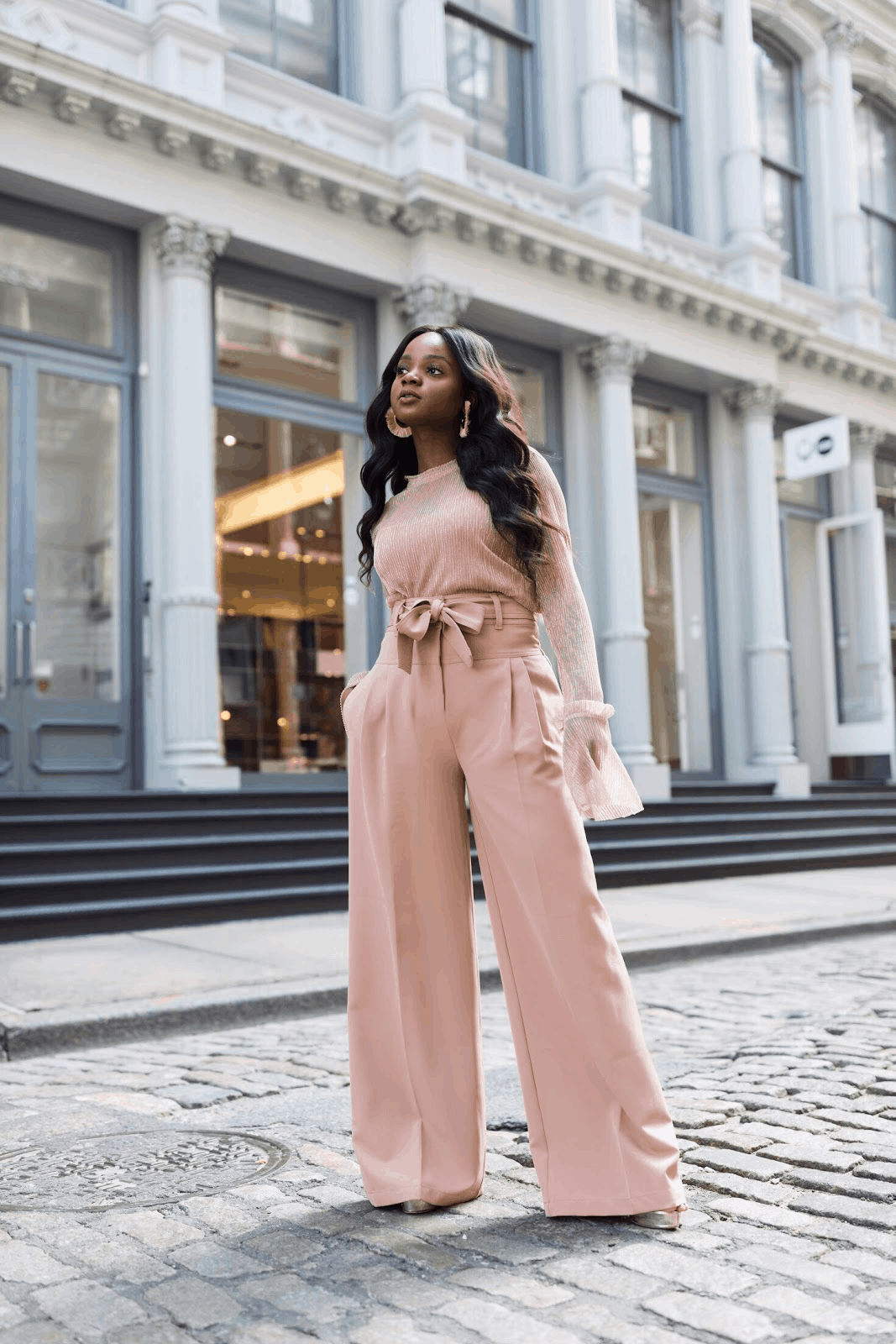 This is due to the fact that fashion reflects what our society is talking about at the moment.
Modest fashion was all the rave, particularly in the past year. Women of the Muslim faith contributed hugely to this. However, those who don't identify as "religious," have taken on the trend, as well. Today, we have so many shopping options to dress modestly.
You won't know unless you're paying attention to latest trends. Find some fashion influencers you love (hint, me!) Search under the trending fashion hashtag and find styles to make your own.
Oh, and if you're not at all interested in fashion and want to make your modest-closet-upgrade quick, a simple google search will do.
Bonus tip: Stay current by using colors of the season.
Look up Pantone's color of the year for some direction on what color everyone is eyeing this season! For this year, they've chosen "Living Coral." I'm sure you'll begin to notice it everywhere you look!
Trendy Modest Clothing: Go on a thrifting adventure
Thrifting can be a saving grace. Seriously.
I was first introduced to thrifting a couple of years ago and have only been a few times but I still love to venture into thrift stores when I can. The thrifting world welcomed me into the land of mixing modern quality and vintage. Super classy stuff.
I love thrifting because when I used to struggle with finding modest clothing, thrift stores took me back in time where hemlines were longer and clothes were more freeing. So if you're into loose-fitting clothes, this option is particularly for you.
Whether you're a fashion lover or not, "Thrift With Me + Try On" YouTube videos have been exploding everywhere. As I was brainstorming some ideas for my YouTube channel, I thought of creating my own thrift haul but with a twist.
I figured, with the thrifting culture being so popular now, why not do one catered to the woman in church? In my YouTube video, I list special notes to pay attention to when you're up for the journey!
Though Sunday's best traditionally means going all out in your best suit or dress, thrifting is a viable option to take on an unique and classic look for church.  
Bonus tip: Use the color wheel.
Okay, this one's different. A color wheel is constant, whereas, the Pantone Color of the Year changes every year.
Utilize the color wheel (when you're thrifting or for day-to-day life) to mix and match colors you never would've imagine pairing together. Just choose a color and look to see what color lies across from it.
For example, let's say you choose the color yellow. Well, violet is right across from it. Wear them together and you'll find yourself effortlessly color-blocking.
I'm telling you, it works.
Trendy Modest Clothing: Think Midi-Maxi
My sisters and I used to groan every Saturday before church. They were loud, audible ones meant for our parents to hear from their bedrooms.
We had the "typical" issue: not having a clue what to wear.
One side of our closets were extremely dressy with "church clothes" and the other side were "school clothes." We wanted more options, options that served more than one purpose. We would look to our favorite online clothing shops and would search for hours for items our church would deem appropriate.
The one thing we always searched for was dresses. Midi and maxi dresses, in particular.
What I love about the internet now is that you can shop by hem length. Genius, right? Dresses are the easiest way to dress modestly and still be chic.
You can dress them up, down, or wear them as a skirt with a graphic tee (my sister does that all the time).
We have our shopping options down-pack now and no longer groan about what to wear. I'm actually in the process of compiling a list to make it easier on all of us!
Trendy Modest Clothing: Invest in Key Pieces
Every girl needs at least one or all of these three things: leather jacket, denim jacket or an oversized blazer.
These are staples that instantly upgrade your look. You can easily incorporate them into pretty much majority of your outfits. One of my favorite trends is denim on denim so I do that from time to time. But what I love most is pairing a leather jacket with a basic dress and over-the-knee boots. It's edgy and fun.
I suggest purchasing a black or brown leather jacket first. Then, you can venture into bold colors like yellow and even pink (the girly girl in me just squealed!)
You can also search for cardigans as a cover-up. I'm not really into cardigans (I just borrow my sister's) but they do come handy in the colder seasons.
Bonus tip: save up for a quality leather jacket. That way, you can style it for years to come.
Trendy Modest Clothing: Make Accessorizing Your Best Friend
I saved the simplest tip for last! Make accessorizing your best friend, girl. Or, maybe even just a close friend.
I'm not a big accessories girl but that doesn't mean I don't know of the power it holds.
Your accessories can be loud but never overdo it (unless, you're stacking up on gold bangles). Start with gold and silvers and then venture into colors you absolutely love.
Bonus tip: Never go crazy on accessories. Think of them as the cherry on top to your outfit sundae. For example: if you're into simple looks, a statement necklace can elevate your look effortlessly.
And there you have it! Five easy tips to keep in mind on how to dress modest but cute. I've learned first-hand when you combine your faith with fashion, something as simple as a compliment can open up a conversation leading to Christ. You never know who you'll touch by how you carry yourself!
If you're interested in learning more about how to dress modest and classy, be sure to check out on my blog, Instagram (@adornedinarmor) and YouTube channel!