20 Powerful Back to School Bible Verses For Students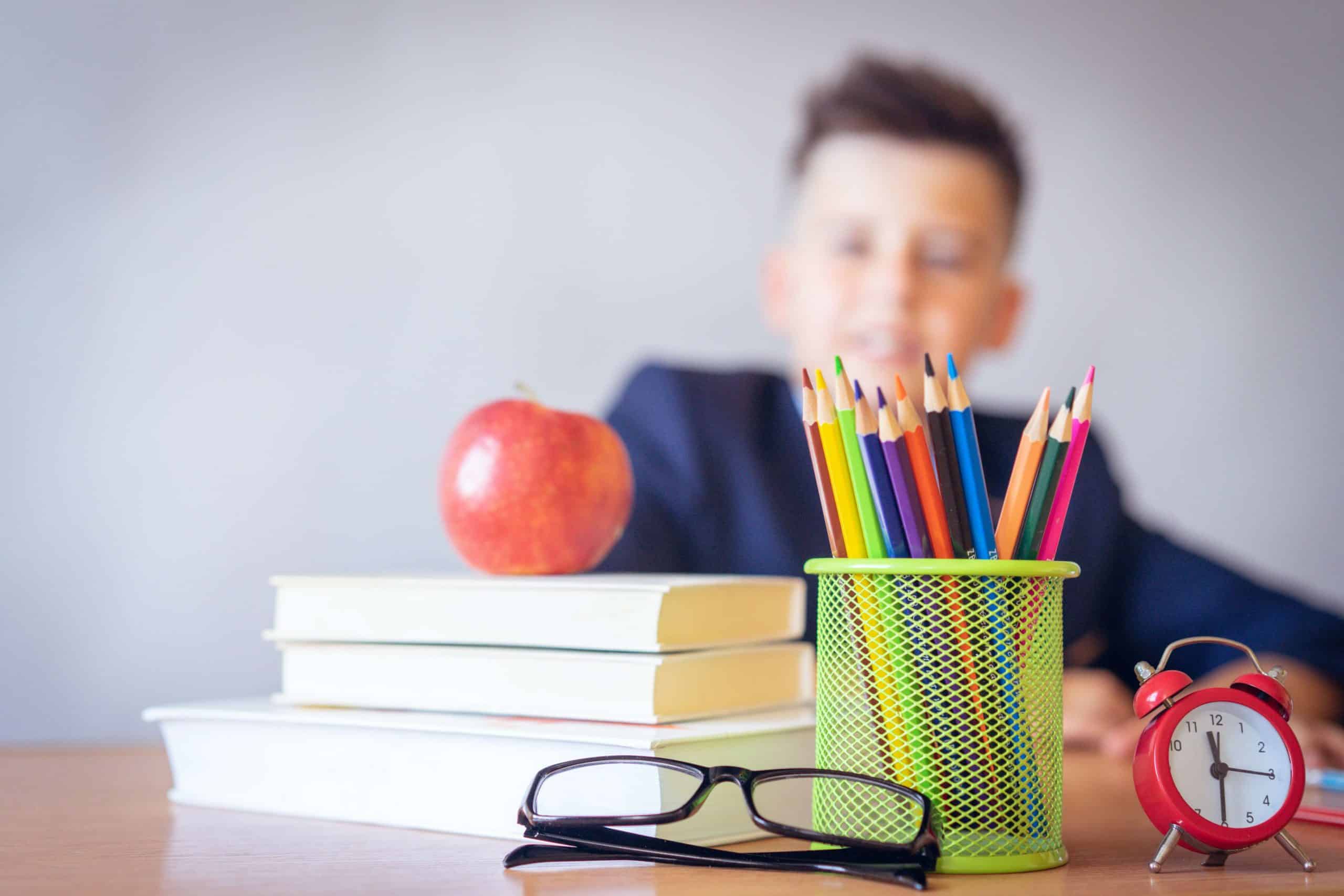 It is that time of year again. The time when students head back to school for another semester in the classroom. Whether they are excited or dreading their classes, it is an exciting time for them and a hard one too!
I am excited to help you plan your school year with back to school bible verses for students. There are so many great scriptures to choose from, it can be hard to pick just one! So I have compiled a list of 20 bible verses for students going back to school. You'll find scripture passages that will give you strength, encouragement, wisdom, guidance and hope as you embark on this new chapter in life.
Back to School Bible Verses For Students
As I watched my nephew start his first day of Kindergarten, I am filled with both excitement and anxiety for what lays ahead. I am excited about the things he will be learning but at the same time concerned about whether he will fit in and make any friends, bullying and the list goes on and on. I am sure you mama's can identify! So what do we do?
We  can find comfort in scripture, and pray God's promises, asking him to give us peace and to protect his child as he or she embarks on this new journey. Whether you opt to homeschool or send your kids off to school, I trust you will find encouragement in these going back to school bible verses.
What Does The Bible Say About Going Back to School?
Back to school season is in full swing. After a long summer break, everyone is excited to go back and see their friends again. However, for some people this can be an emotional roller coaster.
For many kids this means a new routine, new teachers and maybe even a different school for the first time. But what does the Bible say about going back to school?
In the Bible, we can see that Jesus prioritized education, in Luke 2:52, it says that, "And Jesus increased in wisdom and stature, and in favor with God and man."
As parents our goal should be to bring up our children in the nurture and admonition of God (Ephesians 6:4). Its this upbringing that will help guide their actions in their time away from home.  We can rest in God promises in knowing that we have done our best in preparing them to fight the enemy in whatever shape or form he comes in.
Bible Verses For School Students
We all know the Bible is a cherished and sacred book. But, it can also be so much more than that! There are plenty of Scriptures for every occasion including back to school bible verses for students. We hope these verses about going back to school will encourage you as you start a new school year. These Bible verses for school students have all been take from the King James Version.
"The fear of the Lord is the beginning of knowledge: but fools despise wisdom and instruction." Proverbs 1:7

"Be careful for nothing; but in every thing by prayer and supplication with thanksgiving let your requests be made known unto God. And the peace of God, which passeth all understanding, shall keep your hearts and minds through Christ Jesus." Philippians 4:6-7
"Trust in the Lord with all thine heart; and lean not unto thine own understanding. In all thy ways acknowledge him, and he shall direct thy paths." Proverbs 3:5-6

"Put on therefore, as the elect of God, holy and beloved, bowels of mercies, kindness, humbleness of mind, meekness, longsuffering;" Colossians 3:12
"And be ye kind one to another, tenderhearted, forgiving one another, even as God for Christ's sake hath forgiven you." Ephesians 4:32
Short Inspirational Bible Verses For Students
School can be a tough place. It's easy to get caught up in the day-to-day tasks and forget that we're ultimately striving for something greater than just passing tests and getting good grades. Here are some of my favorite short inspirational bible verses for students.
" I can do all things through Christ which strengtheneth me." Philippians 4:13

"And as ye would that men should do to you, do ye also to them likewise." Luke 6:31

"Casting all your care upon him; for he careth for you." 1 Peter 5:7

" Keep thy heart with all diligence; for out of it are the issues of life." Proverbs 4:23
Bible Verses For High School Students
As a former high school student, I know how easy it can be to grow weary and lose hope. The constant pressure of tests and the never ending feeling of being behind can often weigh us down and make even the most excited students feel like giving up. It's in these moments that we need encouragement the most – scripture is an excellent source for this!
Here are some hope-inspiring Bible verses that can help you navigate through the day. Whether you're struggling academically or just dealing with typical teenage stressors, there are scriptures out there that will give you strength!
"Be not overcome of evil, but overcome evil with good." Romans 12:21
"And be not conformed to this world: but be ye transformed by the renewing of your mind, that ye may prove what is that good, and acceptable, and perfect, will of God." Romans 12:2
"Be still, and know that I am God: I will be exalted among the heathen, I will be exalted in the earth." Psalm 46:10
"There hath no temptation taken you but such as is common to man: but God is faithful, who will not suffer you to be tempted above that ye are able; but will with the temptation also make a way to escape, that ye may be able to bear it." 1 Corinthians 10:13
"Let your conversation be without covetousness; and be content with such things as ye have: for he hath said, I will never leave thee, nor forsake thee." Hebrews 13:5
"What time I am afraid, I will trust in thee." Psalm 56:3
Bible Verses About School and Motivation
The bible is an amazing book with many life lessons. One way to make the bible more interesting for a school student is by finding Bible verses that match what they are learning in school or situations that they are currently going through.
This will help them understand the context of the verse better and connect it back to their studies or daily life. Here are some Bible verses for school motivation.
"Come unto me, all ye that labour and are heavy laden, and I will give you rest." Mathew 11:28
"And whatsoever ye do, do it heartily, as to the Lord, and not unto men;" Colossians 3:23 
"And he said unto me, My grace is sufficient for thee: for my strength is made perfect in weakness. Most gladly therefore will I rather glory in my infirmities, that the power of Christ may rest upon me." 2 Corinthians 12:9
"Trust in the Lord with all thine heart; and lean not unto thine own understanding." Proverbs 3:5 
" But Jesus beheld them, and said unto them, With men this is impossible; but with God all things are possible." Matthew 19:26
Bible Verses For School Students
There are so many more scriptures out there that can be applied to your life as a student, from being confident in who you are and having faith in God's plan for your future to finding peace with the things you cannot control or letting go of what is weighing you down.
I hope you find these bible verses for students to be a great resource as the new semester begins. May they remind and encourage you of God's love and grace during this time, no matter what your situation may be in. It is my prayer that his words will speak life into us and equip us with wisdom, strength and encouragement.
Whether you are a student or teacher, these scriptures will be very helpful to keep in mind throughout the school year! Let me know what verse is your favorite and why? Please comment below with the scripture that speaks to you the most.
Additional Articles You May Like: