Free Printable Easter Bingo Cards For The Whole Family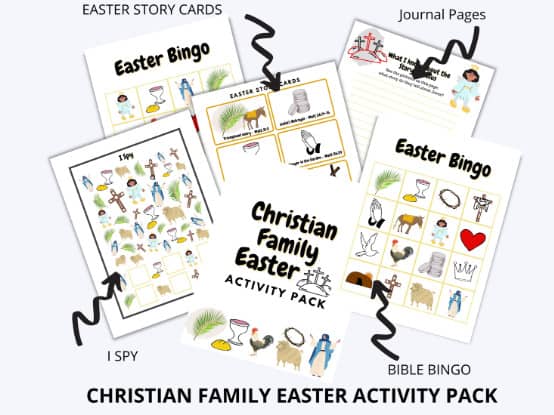 Easter is the perfect time for family fun, and nothing brings a group together quite like a game of Easter bingo! It's an easy-to-play game that can be enjoyed by kids and adults alike, making it ideal for Easter family gatherings. This Easter Bingo guide will help keep everyone entertained during the holiday season. Read on to learn more about how to make the most out of your Easter celebration with fun bingo ideas!
This post may contain affiliate links. You can read my full affiliate disclosure here.
Printable Easter Bingo Cards
Easter Bingo is a fun and easy way to engage people of all ages. It provides a dynamic environment where players can enjoy competing against each other to win prizes. This classic game has been around for centuries and you can now find it in various forms, including printable Easter bingo cards.
Printable Easter bingo is an interactive version of the classic game that uses biblical content as its basis. It allows kids and adults alike to engage in an interesting and educational activity while learning more about the bible. This type of bingo can be used in both secular and religious settings as it's a great tool for teaching Christian values.
The beauty of printable Easter bingo lies in its flexibility – it can be played almost anywhere and at any time, from the comfort of home to on-the-go travel itineraries. It comes with cards that feature various biblical passages or quotes from the New Testament (or Old Testament). Each card will have 24 squares that contain bible references allowing players to learn more about the Biblical stories as they play the game.
In order to play printable bible bingo, each player needs their own printed card, markers (coins or chips), and a marker board (a blackboard or whiteboard works best). Once everyone has their materials, one player will call out words or phrases from scripture while everyone else marks off those references on their cards if they're present on them. The first person to complete a horizontal, vertical or diagonal line wins the round!
This version of bingo also makes a great icebreaker activity; either at home or while out with friends! Everyone gets to share stories behind each called out scripture reference – making it as much an educational experience as it is a fun one. What's more, this game helps enhance children's reading comprehension skills by having them read aloud verses from the bible during game play.
Free Easter Bingo
Overall, printable Easter bingo is an entertaining way for all ages to learn about Christianity in an engaging manner! This type of bingo can help promote friendship between peers by encouraging conversation among participants during gameplay, fostering respect towards others beliefs through discussion points brought up in conversations among players, and ultimately strengthening faith amongst believers by encouraging bible study in an enjoyable setting.
Here are several Easter Bingo cards you can download for your family to play this Easter.
He is Risen – Family Easter Activity Pack
Looking to teach kids about the resurrection story? This Family Easter Activity Pack can help.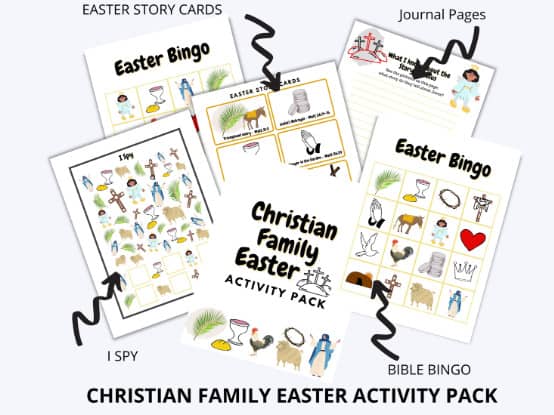 This educational Family Easter Activity Pack includes:
– 3 pages of secret messages to decode
– 10 Bingo cards + 1 Bingo Master card
– 2 Journaling pages: Letter to Jesus and What I Know About the Easter Story
– 1 Easter Story Card
– 4 Bible Verse jigsaw puzzles
Easter is a time for family fun, and bingo is the perfect game to bring everyone together! With our easy-to-follow guide, you can make the most out of your Easter celebration with family and friends. From creating custom bingo cards to playing for prizes, we've got everything you need to make this Easter one to remember. So what are you waiting for? Get started planning your Easter Bingo party today!
Additional Articles You May Like