27 Best Psalms For Comfort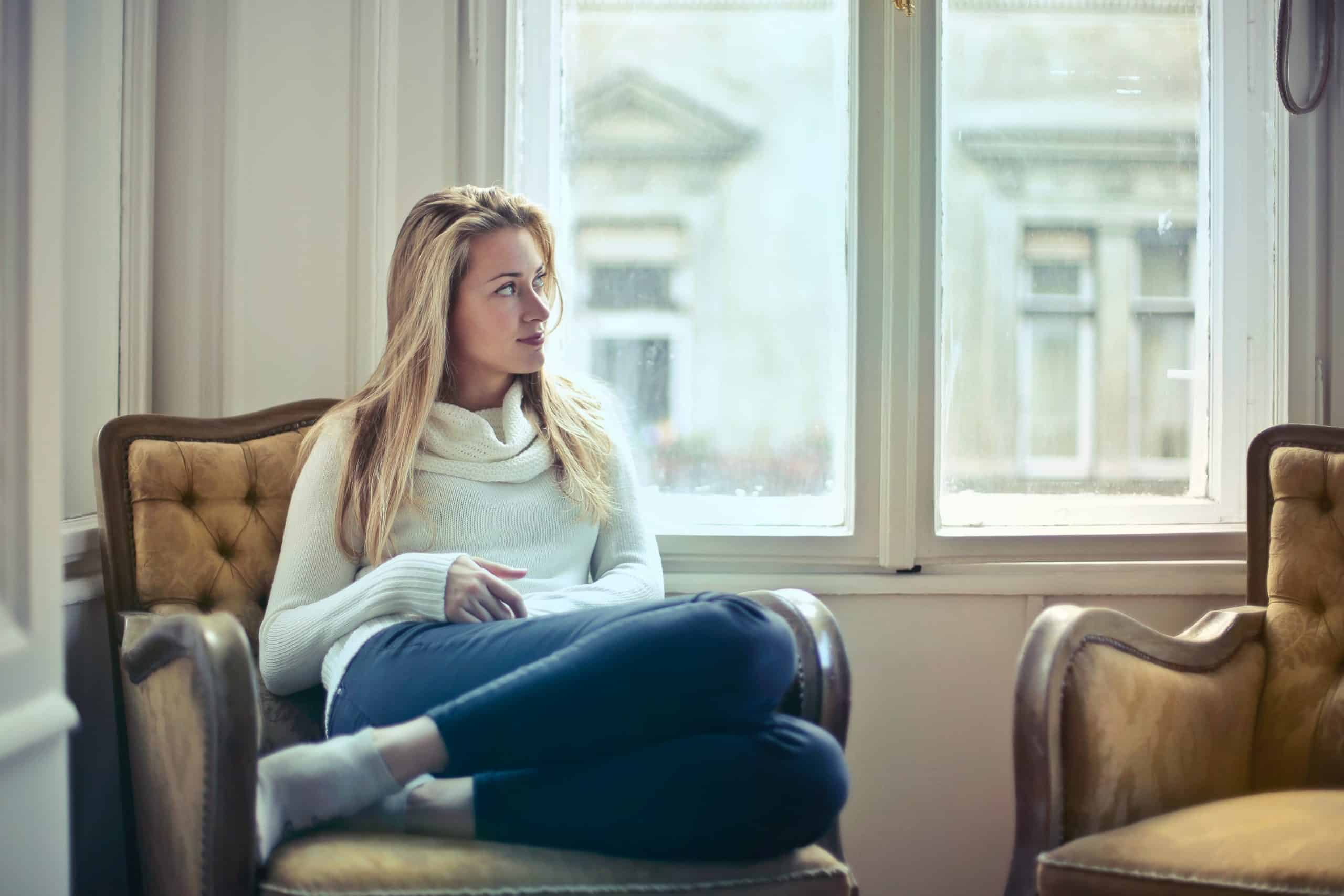 Looking for Psalms for comfort? When life throws us a curve ball, it's often hard to keep our heads up. We may feel like we're all alone in the world and that nobody understands what we're going through. If you're looking for some comfort, look no further than the Psalms.
These ancient hymns are full of hope and reassurance, and they can help us find peace during difficult times. The psalms are ancient poems that offer comfort in times of trouble. They are attributed to King David, who wrote many of them after he was confronted with personal tragedy.
The psalms remind us that we are not alone in our sorrows, and they offer hope for the future. In times of grief, the psalms can be a source of strength and consolation.
This post may contain affiliate links. You can read my full affiliate disclosure here.
Best Psalms For Comfort and Hope
It's hard when we are going through tough times and don't feel like we have anyone to turn to. The Psalms can be a great resource for finding comfort and hope during difficult times.
They are written by people who have been through tough times, so they understand what you are going through. The Psalms are filled with words of comfort and hope, which can help you to feel better during difficult times. Thank the Lord for giving us the Psalms as a source of comfort and hope during tough times.
The psalms are some of the most beautiful and moving pieces of writing in the Bible. They offer hope and comfort in times of trouble, and remind us that God is always with us. Consider using a website like Bible Gateway to read these Psalms for comfort in different Bible translations.
Psalm 9:9 NIV
"The LORD is a refuge for the oppressed, a stronghold in times of trouble."
Psalm 46:1 NIV
"God is our refuge and strength, an ever-present help in trouble."
Psalm 145:14 NIV
"The LORD upholds all who fall and lifts up all who are bowed down."
Psalm 119:76-77 NIV
"May your unfailing love be my comfort, according to your promise to your servant. Let your compassion come to me that I may live, for your law is my delight."
Psalm 22:24 NIV
"For he has not despised or scorned the suffering of the afflicted one; he has not hidden his face from him but has listened to his cry for help."
Psalm 94:19 NIV
"When anxiety was great within me, your consolation brought me joy."
Psalm 107:13-15 NIV
"Then they cried to the LORD in their trouble, and he saved them from their distress. He brought them out of darkness, the utter darkness, and broke away their chains. Let them give thanks to the LORD for his unfailing love and his wonderful deeds for mankind."
Psalm 62:5-8 NIV
"Yes, my soul, find rest in God; my hope comes from him. Truly he is my rock and my salvation; he is my fortress, I will not be shaken. My salvation and my honor depend on God; he is my mighty rock, my refuge. Trust in him at all times, you people; pour out your hearts to him, for God is our refuge."
Psalm 30:5 NIV
"For his anger lasts only a moment, but his favor lasts a lifetime; weeping may stay for the night, but rejoicing comes in the morning."
Psalm 91:14-15 NIV
"Because he loves me," says the LORD, "I will rescue him; I will protect him, for he acknowledges my name. He will call on me, and I will answer him; I will be with him in trouble, I will deliver him and honor him."
Psalms for Comfort and Healing
Even in the darkest of times, God's love and comfort can be found. The Psalms are full of powerful verses that offer healing and hope. If you are feeling lost or struggling, take some time to read through these scriptures.
They will lift your spirits and remind you that you are never alone. Praise be to God, who heals the brokenhearted and comforts us in our sorrows.
Psalm 56:3-4 NIV
"When I am afraid, I put my trust in you. In God, whose word I praise— in God I trust and am not afraid. What can mere mortals do to me?"
Psalm 86:17 NIV
"Give me a sign of your goodness, that my enemies may see it and be put to shame, for you, LORD, have helped me and comforted me."
Psalm 91:11 NIV
"For he will command his angels concerning you to guard you in all your ways."
Psalm 116:1-8 NIV
"I love the Lord, for he heard my voice; he heard my cry for mercy. Because he turned his ear to me, I will call on him as long as I live. The cords of death entangled me, the anguish of the grave came over me; I was overcome by distress and sorrow. Then I called on the name of the Lord: "Lord, save me!" The Lord is gracious and righteous; our God is full of compassion. The Lord protects the unwary; when I was brought low, he saved me. Return to your rest, my soul, for the Lord has been good to you. For you, Lord, have delivered me from death, my eyes from tears, my feet from stumbling."
Psalm 23:4 NIV
"Even though I walk through the darkest valley, I will fear no evil, for you are with me; your rod and your staff, they comfort me."
Psalm 34:17-18 NIV
"The righteous cry out, and the LORD hears them; he delivers them from all their troubles. The LORD is close to the brokenhearted and saves those who are crushed in spirit."
Psalm 27:1 NIV
"The LORD is my light and my salvation— whom shall I fear? The LORD is the stronghold of my life— of whom shall I be afraid?"
Psalm 40:1-2 NIV
"I waited patiently for the LORD; he turned to me and heard my cry. He lifted me out of the slimy pit, out of the mud and mire; he set my feet on a rock and gave me a firm place to stand."
Psalm 142:3 NIV
"When my spirit grows faint within me, it is you who watch over my way. In the path where I walk people have hidden a snare for me."
Psalm 55:22 NIV
"Cast your cares on the LORD and he will sustain you; he will never let the righteous be shaken."
Psalms for Comfort and Protection
There are times when we all need comfort and protection. During difficult times, the Psalms can offer both. These ancient prayers offer hope and peace, no matter what life throws our way.
Whether you are facing a personal challenge or dealing with something that affects the world around you, these Psalms can help. Read on to find encouraging psalms for comfort and protection to pour into your life.
Psalm 71:20-21 NIV
"Though you have made me see troubles, many and bitter, you will restore my life again; from the depths of the earth you will again bring me up. You will increase my honor and comfort me once more."
Psalm 68:19 NIV
"Praise be to the Lord, to God our Savior, who daily bears our burdens."
Psalm 91:2-4 NIV
"I will say of the LORD, "He is my refuge and my fortress, my God, in whom I trust." Surely he will save you from the fowler's snare and from the deadly pestilence. He will cover you with his feathers, and under his wings you will find refuge; his faithfulness will be your shield and rampart."
Psalm 119:50, 52 NIV
"My comfort in my suffering is this: Your promise preserves my life. I remember, LORD, your ancient laws, and I find comfort in them."
Psalm 120:1 NIV
"I call on the LORD in my distress, and he answers me."
Psalm 4:1-3 NIV
"Answer me when I call to you, my righteous God. Give me relief from my distress; have mercy on me and hear my prayer. How long will you people turn my glory into shame? How long will you love delusions and seek false gods? Know that the LORD has set apart his faithful servant for himself; the LORD hears when I call to him."
Psalm 9:9-10 NIV
"The LORD is a refuge for the oppressed, a stronghold in times of trouble. Those who know your name trust in you, for you, LORD, have never forsaken those who seek you."
Psalms of Comfort
The Psalms are a great source of comfort and protection, especially during difficult times. They offer hope and peace, no matter what life throws our way. If you are facing a personal challenge or dealing with something that affects the world around you, these Psalms can help. Have you found any particular Psalms to be encouraging for you?
Additional Articles You May Like:
15 Powerful Psalms for Protection
22 Soothing Psalms For Peace of Mind