15 Encouraging Bible Verses For Teachers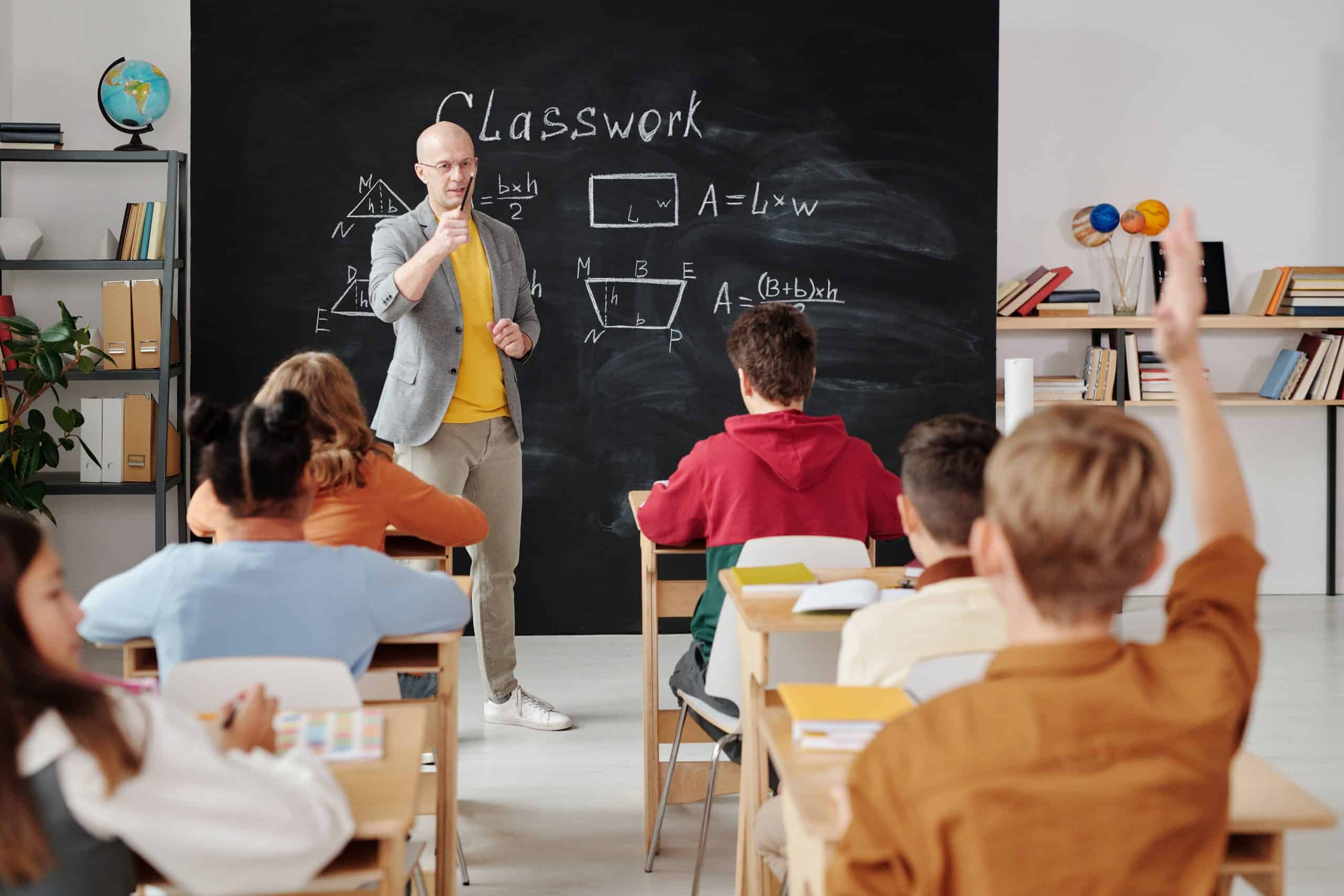 As any teacher knows, teaching is a challenging but rewarding profession. It takes patience, dedication, and creativity to engage students and help them grow and learn. In order to support teachers in their work, it can be helpful to turn to the wisdom of the Bible. The many teachings and stories found in the Bible can serve as a guide for educators in times of struggle or uncertainty. Whether you're discussing topics like kindness, respect, discipline, or hard work, there are plenty of relevant Bible verses that can serve as great inspiration for both you and your students.
Whether it's an inspirational passage that lifts your spirits or a verse that provides guidance during a difficult lesson plan, there are countless bible verses that can help to strengthen teachers as they seek to inspire and educate their students. Whether you're a new teacher just starting out on this journey or an experienced educator looking for inspiration, always remember that you are not alone – God is with you every step of the way. Here are 30 encouraging Bible verses for teachers.
This post may contain affiliate links. You can read my full affiliate disclosure here.
What Does The Bible Say About Teachers?
When it comes to education and knowledge, few are more influential than teachers. These dedicated individuals spend their days imparting lessons and knowledge onto eager young minds, helping to shape the future leaders of the world. Needless to say, teachers are vital for the spiritual and intellectual development of children, and as such, they play an important role in society. The Bible has much to say about teachers and the importance of learning.
Titus 2:7-8
"Show yourself in all respects to be a model of good works, and in your teaching show integrity, dignity, and sound speech that cannot be condemned, so that an opponent may be put to shame, having nothing evil to say about us."
Proverbs 22:6
"Train up a child in the way he should go; even when he is old he will not depart from it."
James 3:1-2
"Not many of you should become teachers, my brothers, for you know that we who teach will be judged with greater strictness. For we all stumble in many ways. And if anyone does not stumble in what he says, he is a perfect man, able also to bridle his whole body."
Luke 6:40
" A disciple is not above his teacher, but everyone when he is fully trained will be like his teacher."
Deuteronomy 32:2
"May my teaching drop as the rain, my speech distill as the dew, like gentle rain upon the tender grass, and like showers upon the herb."
Encouraging Bible Verses For Teachers Appreciation
The Bible has a great deal to say about the role of teachers in society. In general, it emphasizes that teachers play a critical part in the development of individuals and communities. They help us to learn, grow, and understand ourselves and the world around us, molding our beliefs and shaping our actions.
Teachers are also tasked with helping us find our place within society, working to prepare us for the challenges and opportunities that lie ahead of us. And ultimately, they are responsible for imbuing us with a love of learning, encouraging us to continue growing throughout our lives, no matter what our path may be. Whether we are children in school or adults further along in our careers, we all benefit from having dedicated educators who guide us through life's many lessons.
Deuteronomy 11:18-19
"You shall therefore lay up these words of mine in your heart and in your soul, and you shall bind them as a sign on your hand, and they shall be as frontlets between your eyes. You shall teach them to your children, talking of them when you are sitting in your house, and when you are walking by the way, and when you lie down, and when you rise."
Ephesians 4: 11-16
" And he gave the apostles, the prophets, the evangelists, the shepherds and teachers, to equip the saints for the work of ministry, for building up the body of Christ, until we all attain to the unity of the faith and of the knowledge of the Son of God, to mature manhood, to the measure of the stature of the fullness of Christ, so that we may no longer be children, tossed to and fro by the waves and carried about by every wind of doctrine, by human cunning, by craftiness in deceitful schemes. Rather, speaking the truth in love, we are to grow up in every way into him who is the head, into Christ, from whom the whole body, joined and held together by every joint with which it is equipped, when each part is working properly, makes the body grow so that it builds itself up in love."
Matthew 10:24
"A disciple is not above his teacher, nor a servant above his master."
Romans 12:6-7
"Having then gifts differing according to the grace that is given to us, whether prophecy, let us prophesy according to the proportion of faith; Or ministry, let us wait on our ministering: or he that teacheth, on teaching;"
Titus 2:3-5
Older women likewise are to be reverent in behavior, not slanderers or slaves to much wine. They are to teach what is good, and so train the young women to love their husbands and children, to be self-controlled, pure, working at home, kind, and submissive to their own husbands, that the word of God may not be reviled.
Colossians 3:16
"Let the word of Christ dwell in you richly, teaching and admonishing one another in all wisdom, singing psalms and hymns and spiritual songs, with thankfulness in your hearts to God."
Titus 2:7-8
"Show yourself in all respects to be a model of good works, and in your teaching show integrity, dignity, and sound speech that cannot be condemned, so that an opponent may be put to shame, having nothing evil to say about us."
2 Timothy 3:16
"All Scripture is breathed out by God and profitable for teaching, for reproof, for correction, and for training in righteousness,"
Bible Verses For Teachers Day
As a teacher, you have the unique opportunity to shape the lives of your students. You can teach them the basics of reading, writing, and arithmetic, but you can also give them the tools they need to navigate life's challenges. The Bible is full of verses that offer wisdom and guidance, and it can be a valuable resource for teachers. Here are some good bible verses for teachers to provide inspiration on Teacher's Day.
Philippians 4:13
"I can do all things through him who strengthens me."
Ephesians 3:16-19
" that according to the riches of his glory he may grant you to be strengthened with power through his Spirit in your inner being, so that Christ may dwell in your hearts through faith—that you, being rooted and grounded in love, may have strength to comprehend with all the saints what is the breadth and length and height and depth, and to know the love of Christ that surpasses knowledge, that you may be filled with all the fullness of God."
Scriptures For Teachers
Showing your appreciation for a teacher can encourage them and make their day. It doesn't have to be anything big or formal, just something from the heart will do. There are so many different ways to show your gratitude, and say thank you to a teacher who has made a difference in your life.
No matter how you choose to show your appreciation, know that a kind word or gesture can go a long way. Educators work hard every day and often put the needs of their students above their own. They deserve our thanks! Have you shown your teacher appreciation this year? These Bible Verses for teachers is a great place to start!