15 Inspirational Bible Verses About Gratitude For Others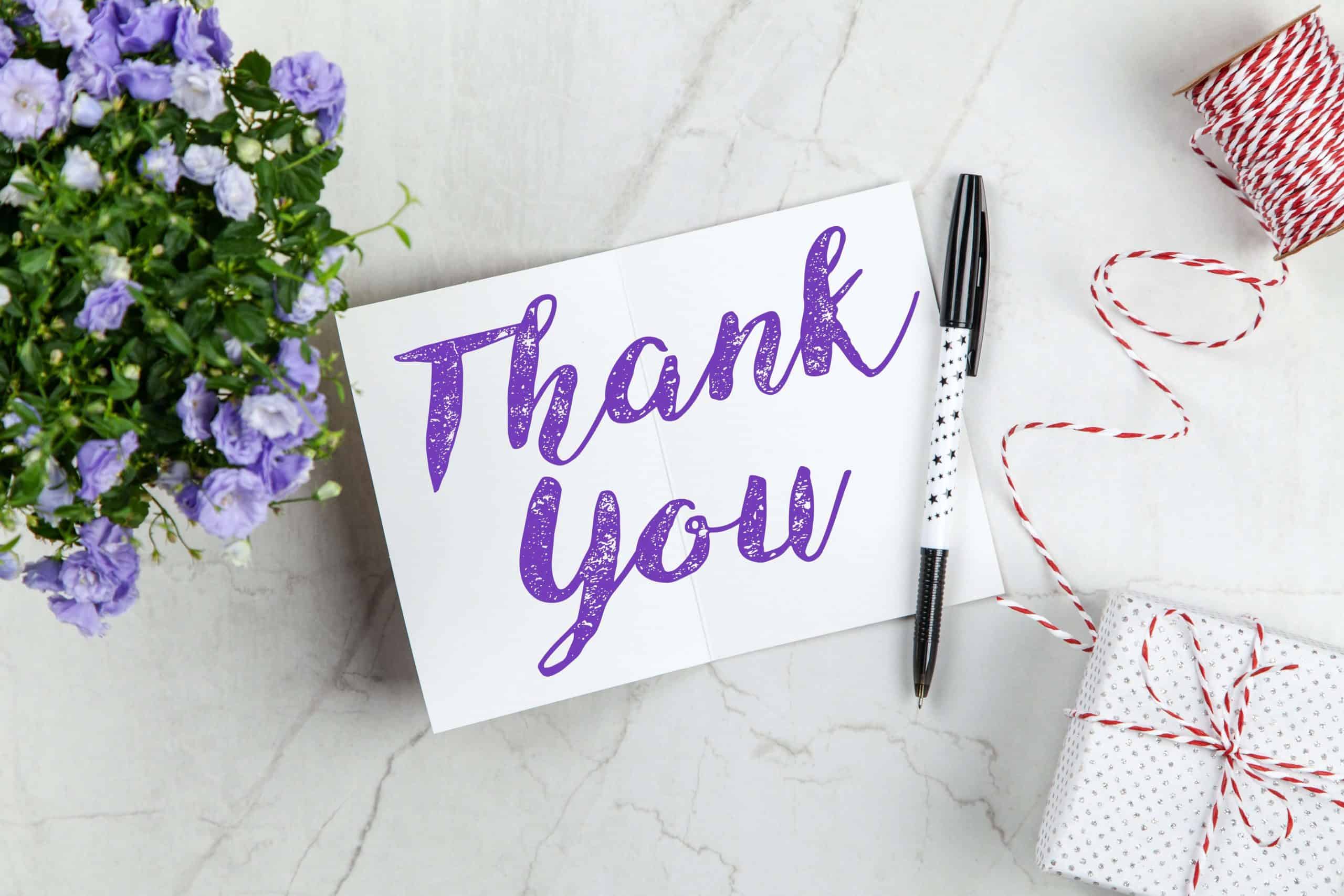 If you are looking for bible verses about gratitude, this hand-curated list is a great place to start.
Tis the season of thanksgiving.  A time when people start reflecting on what they are most thankful for. But, here me out for a second, how can I be thankful when I am living paycheck to paycheck and finding it hard to pay the bills?
How can I be thankful when I feel unloved, feeling helpless as I watch friends get married and have kids while I stand gazing from the sidelines without even a boyfriend to call my own?
How can I be thankful when my life isn't as glamorous as my friends Instagram feeds? They are after all living their best lives getting promotions and managerial positions while after five years I am struggling to climb the corporate ladder?
Whatever your reason for thinking you have nothing to give God thanks for, remember that the grass isn't always greener on the other side, or if its greener, they water and fertilize it.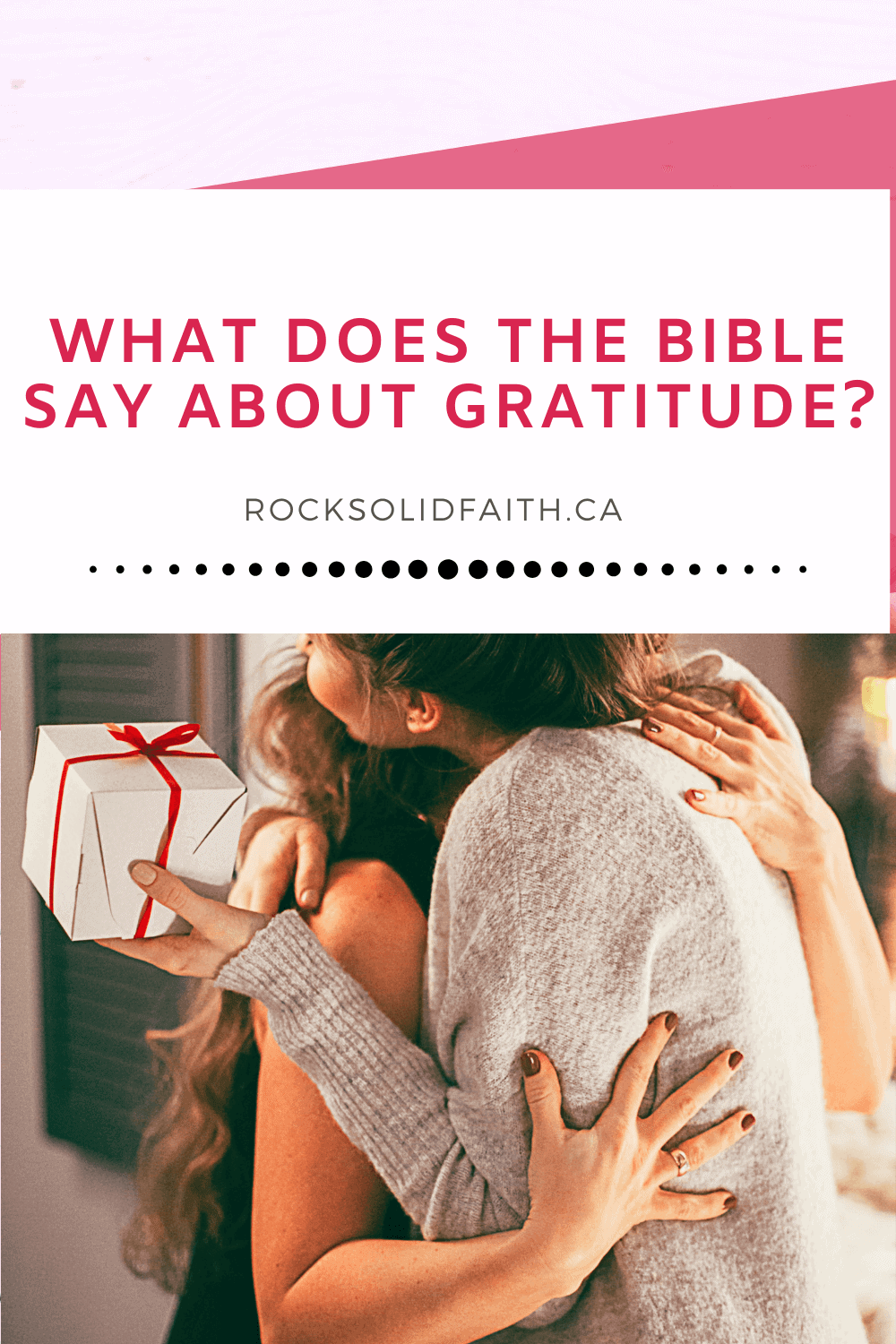 This post may contain affiliate links. You can read my full affiliate disclosure here.
What Does The Bible Say About Gratitude?
On November 5, 2017, a young man opened fire on a Texas church, killing 26 persons. That morning these victims went to praise God. I am sure they never expected not to return to their families. They didn't expect not to return to work on Monday when they said good bye to their co-workers on Friday. Just the simple fact that you are alive and reading this, you have access to electricity and safe drinking water is a reason to be thankful. Life may be far from perfect, but it could be so much worse.
The Bible speaks a lot about being thankful. In various verses in the Bible, it depicts gratitude to be about giving thanks to God, being thankful for the little things as well as others. Having a grateful heart encourages us to put less of our focus on ourselves and more so on God and others. Psalms 69:30 says: "I will praise the name of God with a song, and will magnify him with thanksgiving."
Bible Verses About Gratitude
So is there a difference between Thanksgiving and Gratitude? I believe there is. Gratitude is more like an attitude; Thanksgiving is the Action. 
The word for gratitude is cháris, khar'-ece; from G5463; graciousness especially the divine influence upon the heart, and its reflection in the life.   
The word translated thankfulness is eucharistía, yoo-khar-is-tee'-ah; from G2170; gratitude; actively, grateful language (to God, as an act of worship):—thankfulness, (giving of) thanks(-giving). 
I feel that thankfulness is the natural, active expression of a heart filled with Gratitude. The Oxford Dictionary defines the word thankful as "pleased and relieved." I'll tell you from experience, one of the greatest motivators toward thankfulness for me flowed from a heart of gratitude. But the experience of great Loss in life has been the catalyst for this change in me. I am learning the course of thanksgiving by walking a road filled with gratitude. 
My husband made me aware of a quote from one of his favorite Theologians. This quote was written by Matthew Henry, upon meditating on the theft of his wallet. 
"Let me be thankful, first, because he never robbed me before; second, because although he took my purse, he did not take my life. Third, because although he took all I possessed, it was not much; fourth, because it was I who was robbed, not I who robbed."  
What an amazing perspective thankfulness and gratitude can give you. It's like seeing for the first time clearly, when your whole life you has been blinded by fear, worry, or bitterness. Some great Scriptures on gratitude are: 
" In every thing give thanks: for this is the will of God in Christ Jesus concerning you." 1 Thessalonians 5:18

"Be careful for nothing; but in every thing by prayer and supplication with thanksgiving let your requests be made known unto God. And the peace of God, which passeth all understanding, shall keep your hearts and minds through Christ Jesus." Philippians 4:6-7
"Continue in prayer, and watch in the same with thanksgiving;" Colossians 4:2

"Enter into his gates with thanksgiving, and into his courts with praise: be thankful unto him, and bless his name." Psalm 100:4

"O give thanks unto the Lord, for he is good: for his mercy endureth for ever. Let the redeemed of the Lord say so, whom he hath redeemed from the hand of the enemy; And gathered them out of the lands, from the east, and from the west, from the north, and from the south." Psalm 107:1–3
Bible Verses About Thanksgiving and Gratitude
My story of gratitude really began at the locked door of loss. I had entered a portion of my life from which there was no return. I couldn't run back to the life I had before, for the door had been shut and bolted from the other side. Here I fell to my knees under the weight of one loss after another, like being nibbled to death by piranhas. I have always been afraid of those little fish.
I think I was at a very impressionable age when I saw the movie trailer for, "Piranha." All those little bites, what a horrible death. But that is how life felt during that time for me. When we were delivered from it by God, which is too long of a story for here, I remember saying to my husband, "All I need is God, you all, and trees outside my window." 
"As ye have therefore received Christ Jesus the Lord, so walk ye in him:  Rooted and built up in him, and stablished in the faith, as ye have been taught, abounding therein with thanksgiving." Colossians 2:6-7
The pain of loss has a way of stripping off all our bark, exposing us to all the elements. We are vulnerable, like a crab just having shed its shell who must hide until this new one hardens. But I found that God didn't necessarily want this new shell to harden. I felt He wanted me to be more tender, more kind, more gracious to everyone around me.
This is what pain did for me, it softened me, made me compassionate and gentler. I am a writer, a journal-keeper, etc. I am a poet, musician and artist. But God's great story for me was found in recovery from loss. Gratitude healed my disillusionment, eased my fears, calmed my anxiety, taught me to trust and rest in God.  
"Gratitude unlocks the fullness of life. It turns what we have into enough, and more. It turns denial into acceptance, chaos to order, confusion to clarity. It can turn a meal into a feast, a house into a home, a stranger into a friend. Gratitude makes sense of our past, brings peace for today, and creates a vision for tomorrow"— Melody Beattie 
I have social anxiety disorder, so this heightened the pain of loss. I felt naked, exposed, judged. Sometimes people of worldly mindsets, whether inside the Church or out, think loss can be a sign of punishment, or loss of God's favor. I craved vindication, to be proved innocent, like Job crying out. 
I was tempted to despair, I was so confused and bewildered. But God brought me safely to a new place and I found that my heart was so grateful for the rescue. That is how the turnaround began for me. My recovery has been a messy one, but Gratitude and Thanksgiving have played a huge part in it. Some great Scriptures on thanksgiving and gratitude are: 
"Wherefore we receiving a kingdom which cannot be moved, let us have grace, whereby we may serve God acceptably with reverence and godly fear:" Hebrews 12:28

"O give thanks unto the Lord; for he is good; for his mercy endureth for ever." 1 Chronicles 16:34 

"For every creature of God is good, and nothing to be refused, if it be received with thanksgiving:" 1 Timothy 4:4

"But thanks be to God, which giveth us the victory through our Lord Jesus Christ." 1 Corinthians 15:57
"But God be thanked, that ye were the servants of sin, but ye have obeyed from the heart that form of doctrine which was delivered you." Romans 6:17
" And whatsoever ye do in word or deed, do all in the name of the Lord Jesus, giving thanks to God and the Father by him." Colossians 3:17
Bible Verses About Gratitude For Others
"Cease not to give thanks for you, making mention of you in my prayers;" Ephesians 1:16

"I give thanks to my God always for you because of the grace of God that was given you in Christ Jesus" 1 Corinthians 1:4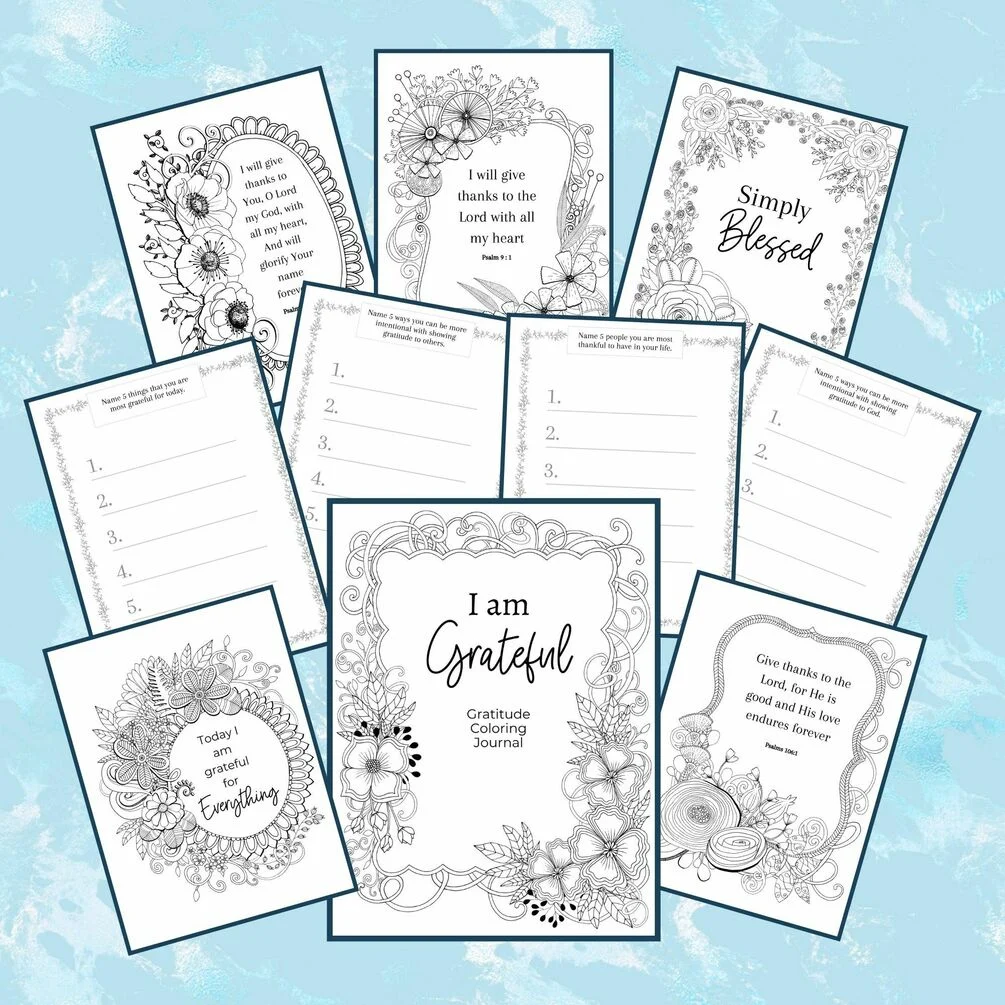 How Do You Practice Gratitude?
Developing an attitude of gratitude is absolutely life transforming. It's redemptive ripples flow through us, body, soul and spirit; spilling out of us into the lives of those around us. If you are on a journey of Gratitude, wonderful. If this is somewhat new to you, let me help you get started with some ideas on how to practice these two life-redeeming virtues.   
1) Start a Gratitude journal 
To help you be mindful of all the wonderful things happening in your life , why not start a gratitude journal? A gratitude journal is one way of keeping track of the things you are thankful for. Its keeping track of all the wonderful things happening in your life. It can be as simple as allocating a few pages in your bullet journal to express the things you are grateful for.
A gratitude journal can help bring you through rough patches as they occur in your life serving to remind you about the good things happening in your life. Spend some time this week to really think about what you are thankful for. Don't just say you are thankful for your job, but go a step deeper in identifying what exactly it is that you are thankful for.
Keeping a gratitude journal is a great way to keep track of how God is working in your life. Here is a free gratitude journal pdf that you can download. You can find other Gratitude Journal printables by doing a quick Google search or by purchasing a printed gratitude journal on places like Amazon or Christian Book Distributors. 
If writing is not your thing, just try listening to more worship music or begin and end your day with a time of thanking God for all the good things He has brought into your life, including difficulties.  
2) Start a Blessings Jar
Blessings jars are a fun way to document the things that you're thankful for.  Pay attention to the things that make you smile throughout the day, and write them down on a blessings card.
Then, decide how often you want to dump the jar out to count your blessings.  When you do this, you might just realize that God's blessings really are big enough to overcome any struggle in your life. These Blessings Jar Printable make this super easy!
Bible Verses About Gratitude
However you choose to pursue change through thankfulness, I pray you experience deep blessing and encouragement from the Lord, and you grow closer to him through the practice of these Spiritual Disciplines. What are some of your favorite Bible verses about gratitude? Drop them in the comments below!
Similar Articles You May Like: