A Practical Guide on How To Study The Bible For Beginners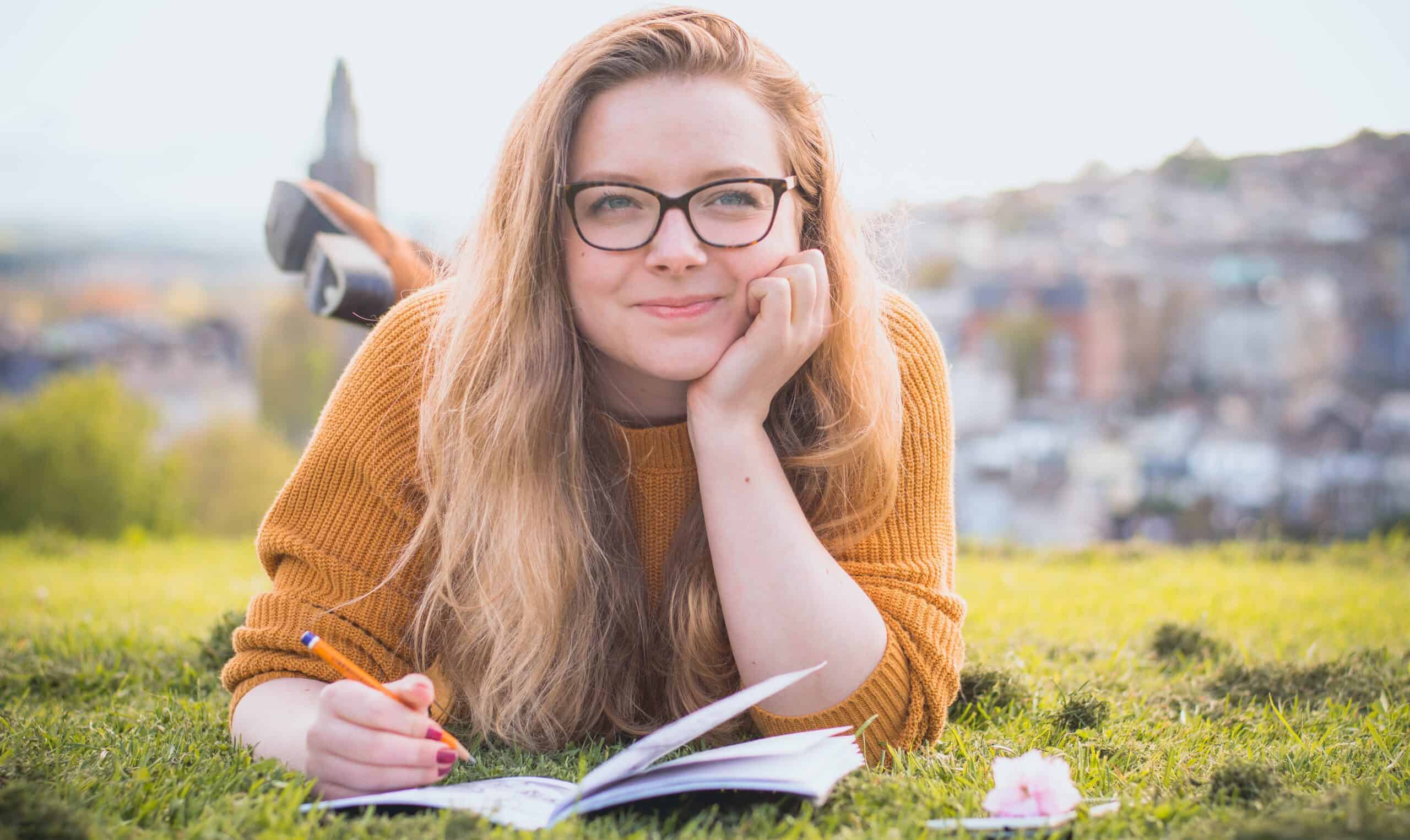 IS STUDYING THE BIBLE A STRUGGLE? LEARN HOW TO STUDY THE BIBLE FOR BEGINNERS AND APPLY EFFECTIVE BIBLE STUDY METHODS TO GET MORE FROM THE WORD OF GOD.
It was an odd sight to behold, but there she was. A woman with twelve stars on her head and clothed with the sun and moon under her feet. Her attire was rather peculiar for a woman that was evidently so advanced in pregnancy. It was obvious that she was in labor as she cried out in much pain and agony.
As if things couldn't get any stranger, standing close by was a red dragon with seven heads, ten horns and seven crowns on his head. He stood there as if just waiting to devour her child the minute the baby was born. As if he didn't look intimidating enough, his tail swept away one third of the stars in the sky and they came falling to the ground.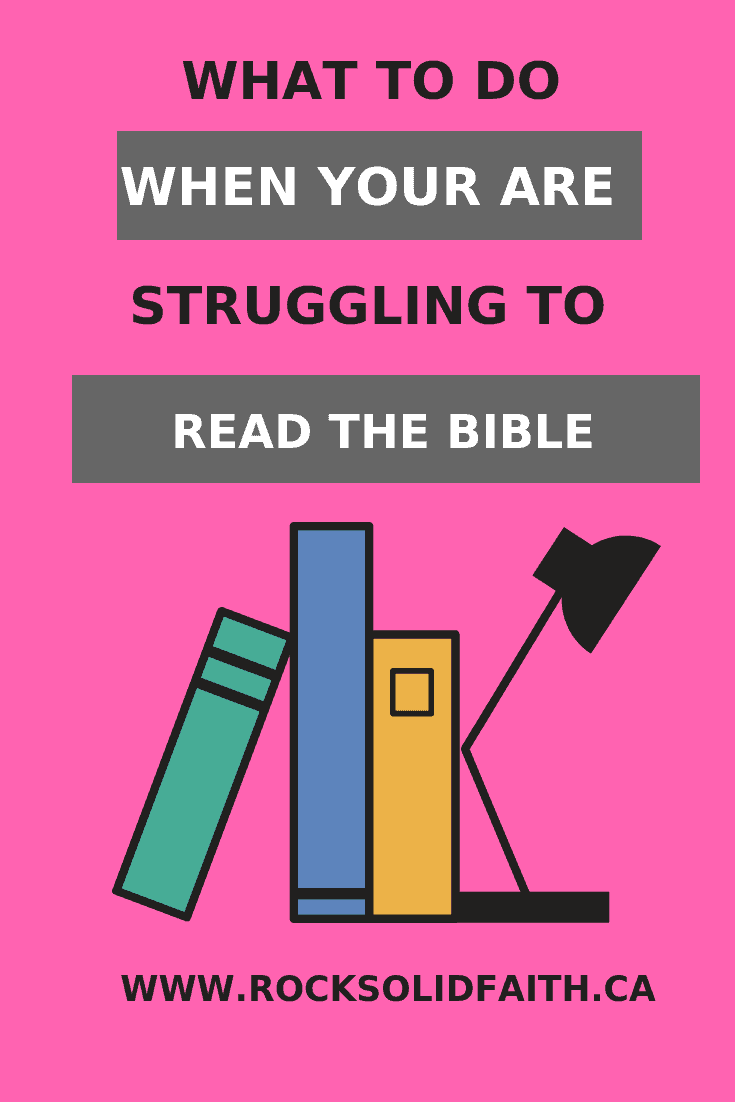 While this may sound like the perfect beginning scenes for an animated movie, it is actually taken from the Bible. You can read the full story in Revelation 12.
On the surface the Bible seems rather dull and boring but there are many themes which runs throughout. You can learn about a rich guy who had it all yet proclaimed it all to be vanity. Read love stories as well as marvel at all the scandalous relationships. However deep within the pages of the bible, you will learn of a loving God, how he wants you to live your life and the reward he has for you if you remain faithful to him. The only way to discover these truths, is just to pick up the Bible and start reading it for yourself.
Maybe you are at a point where:
You stare at the Bible on your table gathering dust and ponder, what is the best way to study the Bible?
I know I should participate in daily Bible reading, but Bible reading is just so boring. Most days its literally my sleeping pill.
You want to unlock the gems of the Bible for yourself instead of always turning to Google or relying on sermons.
Your youth pastors and spiritual friends make it seem all so easy. All you long for is to achieve spiritual growth, but lately it seems almost unattainable.
If this sounds like you, don't worry. I have been right where you are, you can read the Bible for yourself. Bible Reading can actually be exciting and not dull! Through this guide I hope to take you on an adventure to help you unearth the word of God in new and exciting ways. Learn how to bible study for beginners!
This post may contain affiliate links. You can read my full affiliate disclosure here.
How to Study The Bible For Beginners
Do you want to know how to study the Bible? Well, it is not as difficult as you might think. The Bible is the most popular book of all time. It's an even bigger bestseller than Harry Potter! But, as a Christian, you know that it has more value than just being the top selling book of all time. The Bible guides us in our daily lives and helps us come closer to God. However, many people who are new to Christianity find studying this ancient text difficult or daunting. If you're one of those people then this blog post is for you! We'll cover some practical tips in this guide on how to study the bible for beginners and apply its principles to your life.
Before you get started with studying the Bible, I would encourage you to start with prayer and ask God to help you understand his word. I would also recommend having the following resources close at at hand to help you study the word: a bible (this is my favorite), pens, highlighters, a notebook,  as well as a bible dictionary and commentary.
Why and How Should I Read the Bible

"You search the Scriptures because you think they give you eternal life. But the Scriptures point to me! Yet you refuse to come to me to receive this life." – John 5:39-40
Spiritual maturity comes through time spent with God. The Bible is God's instruction to us, by spending time in scripture reading, we come to know of him, what he expects of us as well as what is to come. If we want to fall in love with Christ, we should turn to the scriptures as the scriptures reveal the true character of Christ.
Bible Study For Beginners
I know that studying the Bible can be intimidating, especially when you don't know where to start. How do you study the Bible? This is a question many people ask themselves. There are no right or wrong ways to go about it, but there are some guidelines that can help make your experience more fruitful. That's why I created this blog post! 
Here are 3 tips that will help you study the Bible- and not feel so lost. 
1) Find a bible translation you like and stick with it, this post dives into the best Bible translations
2) Keep a notebook handy while reading to write down any questions or thoughts that come up during your time reading- these may become great topics for future study sessions!
3) Find a Bible Study Method that you enjoy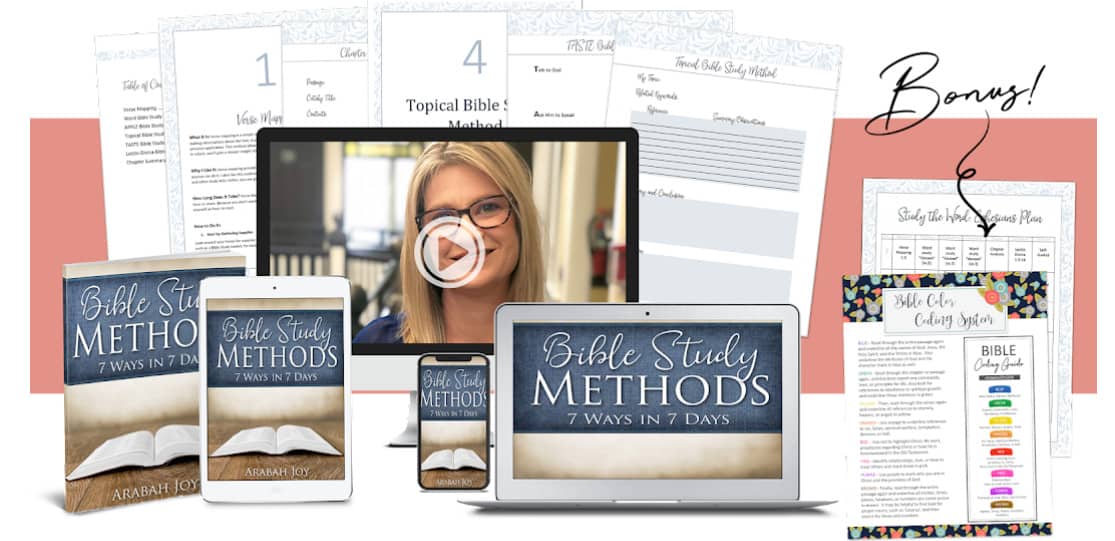 Bible Study Methods For Beginners

One common complaint I hear from individuals other than how to study your Bible is that they know they should be reading the Bible but they find it a boring read. There are a variety of different ways to study the Bible to make your Bible study time more engaging. You can also try Creative Bible Study Methods such as Bible Journaling. What's The Best Way To Study The Bible? There are a variety of different methods to consider when struggling to read the Bible, here are a few ways to consider:
Bible Study Methods are great if you have ever wondered how to do Bible study. When struggling to read the Bible, using a Bible Study method helps you to get way more from scripture than just mindlessly reading. If you are wondering how to read the Bible daily? Incorporating one of the following methods can help you get way more from your quiet time with God. The following is a roundup of various Bible Study Methods to help you breakdown and understand scripture. Give each a try and stick to the one you like. Consider downloading the following Bible Study Methods guide for easy reference.
Apple Bible Study Method
APPLE Bible Study Method -Developed by Arabah Joy and one she mentions in her e-book Effective Bible Study Methods: 7 ways in 7 days.
Here is how to use and apply the APPLE Bible Study method:
A- Attributes of God. Write down the attributes of God found in the passage. Attributes could be traits like holy, merciful, forgiving etc.
P-Promises. Again looking through the passage make note of any promises God has made to his children. A promise could be something as simple as promising to return for his children and take us home to live with him.
P -Principles for life – What life principles can you decipher from the passage that is applicable for us today?
L- Lessons Learned or sin to avoid – Think about what lessons you can takeaway or sins that you should avoid falling into the trap of doing as well.
E-Example to Follow – What's one takeaway from this passage that you can apply to your life immediately?
REST Bible Study Method
REST Bible Study Method – Developed by Kaylene Yoder, this method is all about helping women to lay down the devotionals and delve into the real world of God.
Here is how to use and apply the REST Bible study method:
R-Read – Spend some time reading a small passage of scripture.
E-Engage- Engage with scripture by writing it out
S-Savor – Spend some time asking your self questions that can help you determine the message that God has for you from what you read.
T-Take Charge – Claim any promises and write down any messages that God is placing on your heart.
PRAISE Bible Study Method
PRAISE Bible Study Method– Developed with the idea of not just reading the bible with a casual heart but looking at the verses and chapters to get the true story of what God wants us to learn and understand.
Here is how to use and apply the PRAISE Bible study method:
P-Pray – Pray and ask God for guidance that he will help you to understand the passage you plan on reading as well as that you will takeaway the message he intended for you.
R-Read – Regardless of the book of the Bible you choose to read, read it from start to finish instead of jumping around. this allows you to get the full context. You can also read up about the author of the book.
A-Assess – Spend some time to think about what you just read. Questions to consider: What is God trying to say to me, How does it makes me feel, how is this applicable to my life.
I- Investigate – Look up words you are not very familiar with as well as investigate the culture or practices during that time period.
S-Submit – Submit to the word of God, asking him to transform you.
E-Express – Apply what you have learned to your life. Live out what you learn.
What is the SOAP Method of Bible Study?

SOAP Bible Study Method – This method is about reading and then applying it to your everyday life.
Here is how to use and apply the SOAP Bible study method:
S-Scripture – Write out the scripture
O- Observation – What stands out to you?
A-Application – How can I apply what I have read to my personal life?
P-Prayer – Pray God's words words back to him.
Topical Studies Bible Reading Plan

Topical studies is another Bible Study Method you could consider. It is a wonderful option for those wondering how to study the Bible and enjoy it. A topical study allows you to go really in-depth on a particular topic of interest over the course of around a 6-8-week period. It allows you sufficient time to discuss the topic but not too long of a time span that you become wearied by the topic. Once the 6-8 weeks has ended you will likely feel a sense of accomplishment. Topical study topics could include topics such as: Prophecy or The life and Teachings of Jesus Christ.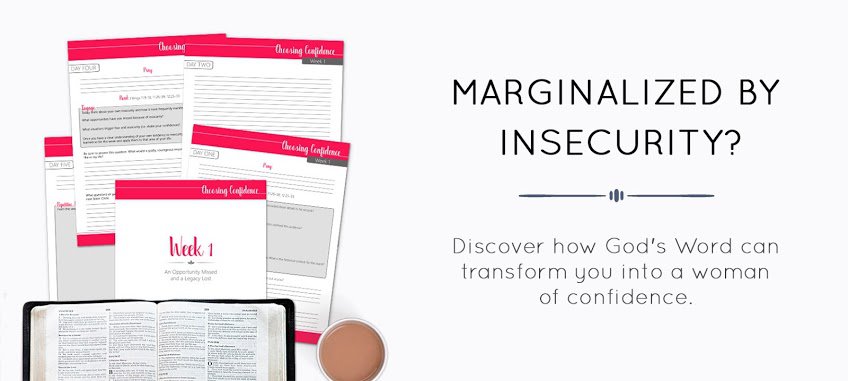 Here are some topical Bible studies you can consider starting with:
Beautiful printable One-month 3-in-1 Planner, Topical Bible Study and Self-Care Journal alongside 30 Bible verses to study Self-care.
Do you know what your purpose is? Have you struggled to find your purpose in the midst of the busyness of life?
This Bible Journal will guide you through an exploration of the word of God as you learn more about what He says about the plans and purpose he created you for!
For anyone who is looking for a new way to approach the brokenness you may feel whether its because of the world or for yourself, the word of God is filled with truths that will encourage and guide you from a place of brokenness to healing! This 30-day Bible Reading Plan Journal will guide you through biblical passages that encourage a better understanding of God's heart for the broken and the healing only he can provide.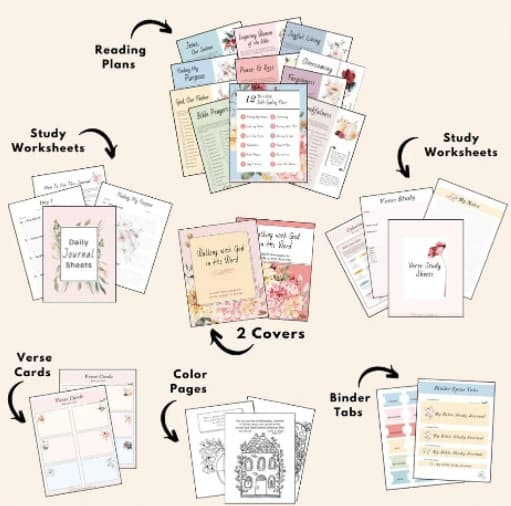 Additional Bible Study Methods
How to Study The Bible Using Color Coding
How to Get Started With Scripture Writing
How to Do A Character Bible Study
How to Do SOAP Bible Study Method
Inductive Bible Study Method For Beginners
How to Bible Study For Beginners
This is the method I personally use to study the Bible. You don't have to read the Bible from Genesis to Revelation, although I would encourage you to read it chronologically at least once. A chronological Bible reading plan provides a good flow of events of the Bible from its beginning to its end based on how scholars deemed the events occurred. A chronological Bible is perfect for Bible study beginners looking for a one year guide to studying the Bible!
Think of the most beautiful place, that you have ever seen, that for me is the Canadian Rockies. I am sure the Garden of Eden was likely 100 times more beautiful. In a chronological Bible reading plan, you start in Genesis where you get to read about living life in paradise and how paradise was eventually lost. The plan later concludes in Revelation with how paradise will once again be restored.
If you download the YouVersion Bible app from your app store or play store, they have a number of Bible reading plans which you can join. Through the app you can also easily keep track of your progress saving you the hassle of a printable Bible reading plan for beginners.
Where to Start Studying The Bible

If you are looking for a beginner Bible reading plan, I would suggest starting here. Start with short books of the Bible or books that mimic a story format if you are looking for a beginners guide to reading the Bible and not sure where to start.
If you are not sure where to start studying the Bible, personally I would encourage you to start with John. John gives a wonderful account of the life, death and resurrection of Jesus Christ. After completing John, I would encourage you to read the other gospels as well. From here you can read short books in the Bible or story themed books, if you struggle with what to read next and want to develop a habit of daily Bible reading.
Short books in the Bible include: Jonah, Nahum, Haggai, 1 & 2 Thessalonians, Titus, Obadiah, Jude, Philemon, 2 John, 3 John.
Story Themed books include: Esther, Ruth, Job, Jonah, Hosea, Matthew, Mark, Luke, John

Related Post You May Want To Read

The 14 Best Bible Study Apps You Should Download Now
20 Highly Recommended YouVersion Bible Reading Plans For Busy Mornings
How to Read The Bible In A Year
20+ Printable Bible Reading Plans To Help You Fall In Love With the Bible
Which Bible Translation Is Best For Studying The Bible?

As you contemplate making Bible reading more of a priority? You may be asking which Bible translation is best for me? I find the language used in the King James Version a bit dated, hard to relate and not the easiest Bible version to understand.
What I would suggest, is to use a Bible app such as the YouVersion Bible app and compare translations. Once you have settled on a translation that you love, you can then purchase a Bible in that translation instead of doing it the other way around.
Personally, I like the English Standard Version or the New Living Translation. Ultimately, the decision is yours. Review the different Bible translations on your Bible app and stick with the translation which you can better relate. You can learn more about Bible translations in this post where I compare various Bible translations to help you find the one that's right for you.
Choosing A Study Bible

Before we choose a Study Bible, it is essential that we first explore What is A Study Bible? A Study Bible helps provides more clarity on the passage that you are reading. Ever read a text but you are unsure as to its meaning? This is where a study Bible can help and offer its interpretation for moments when you are unsure. A Study Bible helps by providing context, maps or photos and also includes study notes.Popular study Bibles include, the McArthur Study Bible, Zondervan Life Application Study Bible or the Jeremiah Study Bible.
As you consider which Study Bible to purchase, you need to consider what translation is used. Is it a paraphrase, a literal translation or a thought for thought translation. In the following post we deep dive into which Bible translation is best.
A Literal Translation is a word for word translation of the Greek and Hebrew text.The King James Version would be an example of a literal translation. Paraphrased translations use modern language and idioms to try and capture the essence of the text. The Living Bible would be an example of a Paraphrased translation. In a thought for thought translation, translators take a look at the whole sentence then attempt to translate it as a unit. The New Living Translation Bible would be an example of a thought for thought translation.
The Best Study Bibles

Looking for a Bible that speaks to your needs? There are several different translations and Bibles on the market that speak to your interest or stage in life. It can often be a difficult task to decide on just one, visit this post to learn about the pros and cons of study Bibles. The following are a few options you could consider:
CSB She Reads Truth
Personally, this is the Bible I use in my personal Bible study. The mission behind the She Reads Truth Bible is to get women in the word of God daily. With five different color designs available, it includes, maps, charts, timelines and a Bible reading plan for every book of the Bible. The She Reads Truth Bible comes jam packed with almost 200 devotionals as well as artful verse designs to aid in scripture memorization. A wonderful Bible for beginners!
Archaeology Study Bible
If  you are fascinated by Archaeology, then you will love the Archaeology Study Bible. This is a English Standard Version Bible that provides both historical and cultural context that brings scripture to life. You will find, 400 full-color photographs and 200 maps and diagrams, all aimed at helping readers grasp the culture and backgrounds of the biblical story they are trying to grasp.
Illustrating Bible
Created with Bible Journalers in mind, the Illustrating Bible by DaySpring has thicker pages to minimize bleed through and margins twice the size of regular journaling Bibles. It is spiral bound, lies flat and square sized making it perfect for social media sharing. Perfect for those into Bible Journaling.
ESV Journaling Bible
This is a Single column journaling Bible. Designed with extra wide margins allowing you to capture your notes, prayers, or personal reflections in the Bible. It also comes in a variety of snazzy customizable covers.
Related Posts You May Want to Read
The 11 Best Study Bibles for Women of Faith
The Best Bibles For Kids For Teaching The Gospel
The 5 Best Bible Study Planners For Staying Organized
Best Bible Study Tools Online
How to understand the Bible better? When you have trouble reading the Bible, the following are some Bible reading resources for when you have questions about the Bible, wish to memorize scripture or want daily Bible reading plans. Studying the Bible on your own? Here are some Bible Study Tools to consider:
You Version Bible App – This is the Bible study for beginners app I use on my phone. It gives you access to various versions of the Bible as well as the audio versions for some of the translations. I especially like to listen to the audio version during my commute to and from work. The app also has devotionals and daily inspirational bible art that you can incorporate into your daily devotional time which helps with daily Bible study for beginners. Here are some of my other favorite Bible study apps.
Scripture Typer – I recently discovered this one and hope to incorporate it a bit more in my routine. This is a great app for helping you to memorize your favorite Bible verses. It utilizes 3 cognitive areas (touch, visual and auditory) to help you learn verses.
Got Questions – As you study the bible, you will likely come across hard to understand Bible verses that you don't understand. You might even be questioning how can I understand the Bible better? For tough theological questions, The Got Questions bible app can help when reading the bible for beginners. You can browse questions by topic as well as ask questions and have them answered by the community. You can also look to Bible commentary books to help you understand the Bible specifically with those hard to understand Bible verse or a dictionary to better understand what is being said.
You can also try websites such as Bible Gateway, Bible Study Tools, Blue Letter Bible Bible Study Tools, and OpenBible as additional resource tools. This post dives into greater detail some additional Bible study tools that you can consider using that I find helpful.
Related Bible Study Articles:
How to Study The Bible Verse By Verse
Studying The Bible Book By Book
Beginner Bible Study Books For Adults
We all know it's important to study God's word. But sometimes it's hard to know where to start. What's more, a lack of time, emotionally driven approaches, and past frustrations can erode our resolve to keep growing in our knowledge of Scripture. How can we, as Christian women, keep our focus and sustain our passion when reading the Bible?
Women of the Word has helped countless women with a clear and concise plan they can use every time they open their Bible. This book will equip you to engage God's word in a way that trains your mind and transforms your heart. I cannot recommend this book enough, it is a wonderful resource on learning how to study the Bible and one that I refer to regularly.
This post on the best books on how to study the Bible dives into some additional resources you may find helpful.
Bible Study Workbooks For Beginners
A Bible study workbook is a resource that can be used by groups or individuals to go through the Bible. These books have questions for discussion, as well as activities and exercises for group members to complete in between going over Scripture passages together. This helps them better understand what they're reading and how this relates to their own life and walk with God. Here are some Bible study workbooks to consider!
Rejoice Always – Bible Study Journal of Philippians – Philippians is a book about joy. This may seem peculiar since the man who wrote it did so from prison. Use this 40-day inductive Bible study guide to walk you through an in-depth study of what it means to rejoice always.
The Word Became Flesh – Bible Study Journal of John Chapter 1– This Bible study journal will walk you through a 10-day, in-depth study of John chapter 1. This chapter gives us some great, foundational teaching of the life, ministry, and deity of Jesus! New to inductive Bible study? This study is also a great intro to the inductive method of observation, interpretation, and application.
Faith Approved – 20-Day Bible Study Journal of Hebrews 11-What is faith? If someone were to ask you this question, how would you respond? This Bible study will take you on a journey through the lives of the men and women of old who gained approval through their faith.  Discover how you can apply their experiences to your own personal walk with God.
Deborah Bible Study-A 5-page digital bible study on the life of Deborah + beautiful scripture cards.
Rahab Bible Study-A 4-page digital Bible study on the life of Rahab and how the life of this woman in the Bible can encourage and inspire us.
Naomi Bible Study-A 4-page digital Bible study on the life of Rahab and how the life of this woman in the Bible can encourage and inspire us.
Woman With The Alabaster Jar Bible Study-A 4 page printable Bible Study on the Woman With The Alabaster Jar In The Bible delivered digitally.
Hagar Bible Study-A 5 Page digital download PDF Bible Study on Hagar in the Bible
God In The Storm Bible Study-A 5 Page printable Bible study helping you to focus on God when life is hard and you are struggling to trust God, and remember that He is God over the storm.
Leaning On God Bible Study-A 5 Page Printable Bible study on leaning on God
While you can purchase Bible Studies online, here are some simple Bible Study guides for beginners. As I come across additional free Bible Studies, I will add them to the list, so please do check back regularly.

Bible Study Guide For Beginners
One last arsenal that you want to add to your Bible study supplies is a Bible study notebook or should you choose you can create a Bible Study Binder. Use your Bible study notebook to keep track of sermons notes as well as your art journals, verses you wish to memorize , or takeaways you had during your personal Bible Study time. This allows you to easily keep track of your readings as well as notes during your personal study time as you learn to study the Bible.

Studying the Bible For Yourself

"By beholding you become changed".
You become an expert on a topic by studying and spending a lot of time on the subject area. It is the same with the bible, by plugging into the source we develop a deeper personal relationship with the Lord. My hope is that you have found some helpful tips to use when struggling to read the Bible effectively.
OTHER ARTICLES YOU MAY LIKE:
Free Printable Bible Verse Coloring Pages For Adults
7 Engaging Printable Bible Games For Adults
How to create and awesome Bible Reading plan in 3 easy steps